Seniors Reflect on a College Process Like No Other
For roughly the past eight months, Westridge seniors have endured the seemingly endless process of applying to colleges across and beyond the United States. Finally, past the May 1 deadline by which most colleges require students to commit to their school, most seniors have decided on the schools they will attend in the fall, marking the end of the drawn-out process.
This year proved to be one of the most competitive years, with application rates reaching historic numbers. According to Michael Nitzel in Forbes, "Through March 1, 2021, Common App had received 6,060,037 first-year applications to member institutions, an 11% increase over the 2019–20 total through the same date (5,457,932 applications)." The reason most cited for this increase was the shift away from ACT and SAT tests.  After the pandemic made it nearly impossible or dangerous to find a testing site, many schools' applications became test-optional.  
But the pandemic made for a significantly different kind of application year for Westridge's seniors. College Counselor Marcie Robinson describes how students have adjusted to these changes. "I've been really impressed with the way students have been adapting to this new process and the complete unknown. You're the only grade that's ever going to have applied to college like this, and I've been really proud of the resilience and the determination students have had in researching schools."
Head of College Counseling, Lynn O'Grady, commented, "This year is epic in that, since the flu pandemic 100 years ago, we haven't faced the challenges that we have faced, and while it's hard for us as adults, I truly believe [it's] 1000 times harder for young people. Thinking about what your class has had to go through gave you: adaptability, resilience, strength — I think that these qualities that you've learned through this time are going to serve you for a lifetime and make you not only a better student but a better person. While as hard as this has been, it's also a gift in some ways if you choose to look at it that way."
Despite all of the hardships and difficulties, most seniors have made their decisions and are all looking forward to bright futures. Here, five seniors describe their individual college process from application to acceptance.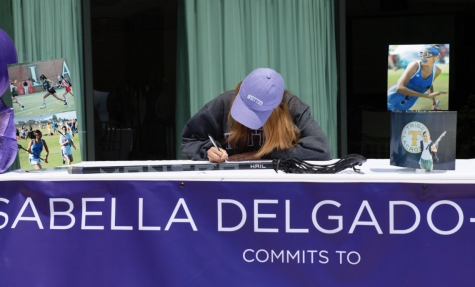 Isa D., for one, applied to 11 schools for Environmental Science and Division 3 lacrosse. She remembers one of the most difficult parts of her application process was applying for her sport. 
"I'm the only one in my family who has applied for sports-related colleges, so my Mom had no idea how to help me. I tested some things out, and I actually emailed coaches back in September.  That was hard for me because I didn't know what to say or how to know if they would have spots for me, so I asked a lot of my coaches and teammates how it worked," she explained. 
Having played lacrosse since 4th grade, Isa put an immense amount of effort into finding the best fitting college to play. She spoke with schools' coaches over Zoom calls, constructed a website and sent film to college coaches. Unlike other years, coaches also had never seen her play in person, which meant that she needed to take extra measures to present herself and her talent in her sport. 
The pandemic also affected Isa's decision to remain in state and to target colleges mostly closer to home. "I would have applied more out of state and possibly been really interested in that because I was also interested in playing D2. So it did affect that because I worried that I wouldn't be in touch with my family if something did happen."
She also explained what she would have done differently if given the opportunity to repeat her process. "Because I didn't know the athletic procedure, I feel like I should have asked for help sooner. I feel like I should have started things sooner to better prepare myself, but it's the same with everyone else, and I did what I did, and I'm happy with what I chose, but there are things I wish I could have done better."
While Isa describes her future plans for college as a little bit different, she is relieved to finally know she is heading to Whittier College in the fall and is proud of the class of 2021.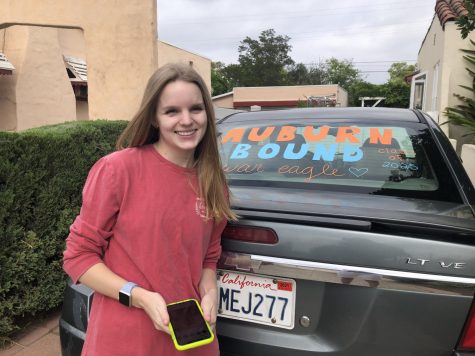 Natalie V. applied to 14 schools mostly with a Pre-Med track across the country, but she was specifically interested in schools in California and the Southern states. 
She described some of the initial obstacles she faced, mostly arising from her decisions. "A huge obstacle was that I didn't get into any in-state schools because they were really rough this year. I would say cost definitely mattered as there were some schools that I knew I couldn't go to because, despite having applied, they didn't give me any aid. And then there were some that I really wanted to get into, and it just didn't work out. But I think at the end I was very happy that the decision was made for me." 
If she had to repeat her process, Natalie explains that she wishes she had applied to more schools. "I wish I had applied to more schools because I feel like I got all my acceptances first, and then it was just rejections after rejections. And I'm happy with the amount of schools I got accepted to, but it felt like the timing just felt like I kept getting rejected everywhere. I wish I had applied to more places, so it was more spread out, but other than that I'm really happy with the list I made."
Next year she will be heading to Auburn University and, despite her process not being quite done, she is still incredibly excited to be on her way. "It's beautiful to be done. I was so happy to finally put the school in my Instagram bio, and I'm going to decorate my car. But at the same time it's funny because after I applied to college I was like 'Oh my God I'm done,' but then I wasn't because there's scholarship applications and housing applications and all that, but it is a huge weight off my shoulders having committed and being accepted into college."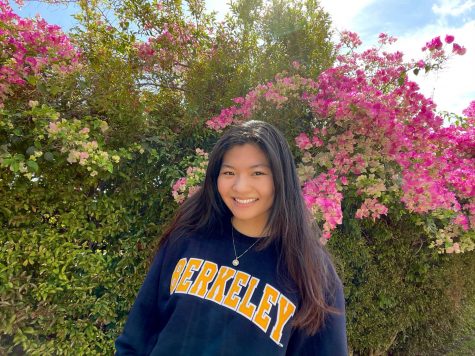 Shirlynn C. applied to 13 schools: five for Music Performance and the others for Psychology, Sociology, and Business. In terms of location, she specifically applied to schools in large cities. 
For Shirlynn, music has played a significant role both in her application process and her life, having played the flute for eight years and the piano for thirteen. Despite only applying to five schools for music performance, the undertaking of filming and sending pre-recorded videos for four or more genres of music and putting together a repertoire list and resume proved to be one of the hardest parts of her process overall.  
"It was really stressful. The perfectionist in a musician pops out so one little mistake in a recording can make you want to throw away everything. It took me around ten takes on each song and the entire week of Thanksgiving break to finish all the videos. That on top of college essays required me to manage my time really well and really drive myself to set up a schedule." 
Miscommunications also presented a number of issues during Shirlynn's process. At the beginning of every Westridge senior's college process, the college counselors make a point to  emphasize the importance of communication and honesty because miscommunications arise consistently as a point of conflict for families every year. 
"I definitely had some miscommunications with my mom. I think I wasn't very clear about what majors or programs I was applying into. She thought that I was using music as supplementary material, which the college admissions would use as supporting material to your application, nothing like a music school application or conservatory application. So we had that miscommunication, and we had a big argument about what that meant come acceptance time."
Resolving this conflict also became an important part of her process. When asked how she overcame these issues, Shirlynn explained that communication and self-reflection were key to resolution. "Talking to my mom, I just had to drill my ideas into her over and over again, and with time she came to understand where I was coming from and why I applied to music schools in the first place." 
After receiving denials and waitlists from the music schools she applied to, Shirlynn described reconciling her goals and reflected upon the friction with her mom. "When I got those five letters back, her predictions were right. I either got rejected or waitlisted from those schools, which is just a really clear indication I'm not really meant to go to music school, and I came to that realization myself. So a lot of self reflection helped resolve that conflict. But things happen for a reason, and I found a good place for me."
Shirlynn will be attending the University of California, Berkeley in the fall and describes how exciting it is for her and her family as first generation immigrants. "It feels really good. I feel really relieved. I think it's a long time coming, and I've waited for this moment for so long. Since I'm first generation, college is such a huge topic in our family, and there's a lot of anticipation about where I'm going. So that's been a conversation for a long time, and now I'm going somewhere where people can be proud of me and I'm proud of myself. I'm just so happy."
Coco G. applied to 11 schools for English, English Literature, and Film Studies, mostly in the United Kingdom and Ireland. 
Most of the obstacles they faced involved the application process itself. "I think generally time was a big obstacle as I didn't feel like I had enough of it. Money was a bit of an obstacle, so I did end up looking for schools that were more affordable to me and my family, and I ended up applying to one scholarship. My parents were actually really supportive of most of the decisions I made, especially my mom — my mom was super helpful when I was writing, but I think there was some disagreement and frustration in the writing process."
The pandemic's effect on travel also impacted Coco's decisions as they have never actually set foot on the campuses of the colleges they applied to. "Location was really important to me and how the campus feels, and I didn't really get to experience that. And now that I'm committed, I'm kind of like, okay I know that I'm gonna like this place, but I haven't been to it, so I don't know for sure. So I'm just kind of throwing myself in blind and hoping for the best."
Nevertheless, Coco is incredibly excited to be attending Trinity College Dublin in the fall of 2021. "It feels so good — for like a month I was like 'Okay, all the decisions are out, and I have no idea where I'm gonna be.' Then I got into Trinity, and I kind of felt like something had been resolved. I didn't know I was gonna commit there yet, but after a while when I daydreamed about being in college, Trinity was the only place I would actively imagine myself at. It just feels good to know where I'm gonna be for the next four years. It's really satisfying. I feel a lot more relaxed about life."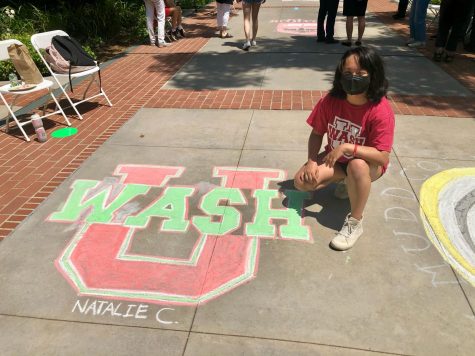 Natalie C. applied to about 15 schools all around the country. She intends to study International Relations. 
For Natalie, the most difficult part of her process has been her pursuit of waitlists and being unable to visit the campuses of her top choices. Students who are waitlisted at schools can receive offers of admission as late as the summer, making it difficult for many to lock down plans for college. 
"Right now there's only two waitlists I opted on because for me WashU was my third choice, so it was obvious where I was going to pick, and I was waitlisted at my top school. So I don't know what I'll do if I get those back. I don't know if I'll switch, but one of them is Georgetown, and the other one is Tufts. I've never been to Tufts, so it wasn't stressful for me to commit to WashU, but it will be stressful if Tufts somehow takes me off the waitlist. It will be kind of hard to decide to jump ship because I haven't been to either."
Natalie is incredibly excited to be attending the University of Washington in St. Louis, but remains apprehensive as she waits to hear from her other schools. 
Leave a Comment
About the Contributor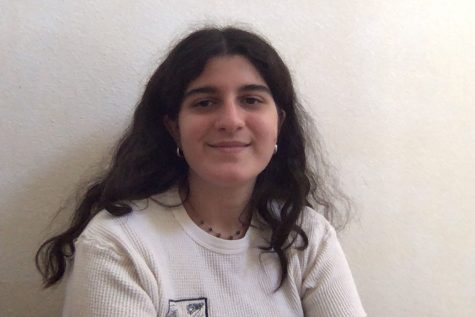 Sophia H., Managing Editor
Sophia is the 2020-2021 Managing Editor of Spyglass and super excited to be taking on the position this year. She's dedicated to building community,...