New Teachers Reflect on the Past Year of Remote Learning and the Resilience of the Westridge Community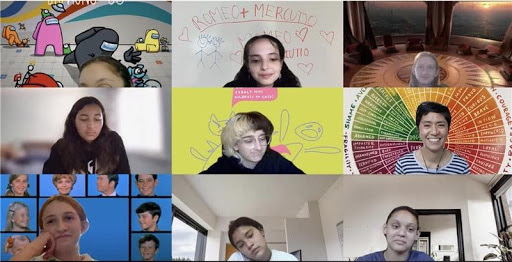 As the school year comes to an end, many in the Westridge community have a chance to look back and reflect on the past year. Teachers and students alike have learned to be more versatile, strong and persistent even throughout remote learning's tech issues and challenges. For several new teachers, this school year has shown the resiliency of the community no matter the challenges that came their way.  
One difficulty for Michelle Amos, a new Upper School Chemistry teacher, was interacting with students through a screen. "Interacting with the students to begin with was the hardest thing this year. The getting to know you took a lot longer as there were none of the casual conversations that occur in passing or outside the classroom. Everything felt substantially more scripted." 
However, Ms. Amos eventually got the hang of it. "Teaching remotely this year took a bit of an adjustment, being an experienced but new to the school teacher. Once you got to know the students it became very second nature."
Students were also versatile despite the challenges. Jennifer Cutler, a new Upper School History teacher, reflected on some difficulties she faced while teaching virtually, including various technology issues such as having trouble with her Wi-Fi and Teams. She explained, "There was one day the power went out in my neighborhood and I had to join Teams from my phone. Luckily the Juniors [I teach] were amazing – they saw on Teams even though I couldn't get on." 
Through the challenges she faced, Cutler was grateful for her students, faculty and community at Westridge. "I'm so grateful to work with students who are so resilient. I'm so grateful to work with a faculty of such talent and skills to provide support and resources. I'm grateful that I found a home at Westridge, and I couldn't imagine doing this teaching anywhere else," she remarked. 
Anna Bondoc, a new Upper School English teacher, noted, "Well, let's just say that I felt super relieved to talk to some veteran teachers this year who said to me that they also felt like new teachers. We're talking about people who've been doing this for 25 years, and they all felt that way because of technology and having to learn so many things."
Ms. Bondoc continued, "And I am in awe of my students' resilience." Both Westridge students and teachers have persisted throughout remote learning and different difficulties. 
Sarah Simon, the new Human Development Coordinator, explained that on some teacher Instagram accounts, she sees posts that students are falling behind and learning gaps are forming, but in a remote world there is more to the picture. "My thought was, 'Yes, of course, teaching content and getting students prepared for the next year is so important,' but that's not the only thing. That's the slice of the pie. There's just so much to take into account and that doesn't mean go easy on students all the time, but really looking at the humanity of the situation is a big deal."
For this year of remote learning, a different focus has taken place for some teachers. Instead of usual lessons on grammar and lectures, the focus has shifted to compassion and empathy. Ms. Bondoc explained, "You know, maybe we didn't focus on the SATs, maybe we didn't focus on grammar. But we focused on what really matters at the end of your life, which is compassion, caring, having empathy, thinking about what the ethical thing to do is in a particular situation and not being so concerned with individualistic success — more community collective care for each other." 
Leave a Comment
About the Contributor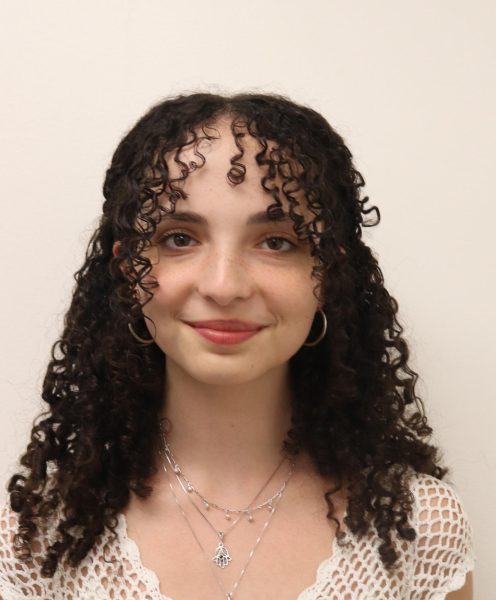 Eliza W., Editor in Chief
Eliza is a senior and the Editor in Chief of Spyglass this year. This is her fifth year on staff and her third year as an editor. Outside of Spyglass,...