Click Here for December Editor's Note…
As winter break approaches and the weather starts to get colder, Spyglass continues to report on current events. This year, the season looks a bit different. Many families — including mine —  will not be traveling for the holidays and instead are looking for other things to do. Why not read Spyglass articles to pass the time?
There have been a few new updates since last month. For starters, Spyglass will no longer be sending out school-wide emails notifying everyone about new article releases. Currently, we have a bi-monthly newsletter that readers can subscribe to in order to receive updates about new releases.
Additionally, we have published new Letters to the Editor guidelines and policies. I strongly encourage readers to submit a letter to the editor about any topic of interest pertaining to one of our articles or stories. We would love to hear the community's feedback and interests.
While students and teachers are juggling the short three-week learning period in between Thanksgiving and Winter Break, the Spyglass staff have been working on stories of our own. We have explored the world personal narrative articles; two of our staff writers, Hannah W. and Jessica W., have published wonderful narratives about bonding over baseball and finding a new hobby during quarantine. Other stories, such as what the maintenance staff have been up to, as well as new changes to the Lower School playground, have also been covered this month.
As 2020 comes to a close, I wish nothing but the best for our readers and their families. Although the year is not ending the way most would have liked, I hope everyone and their loved ones are doing well during this season, and I look forward to a brighter 2021!
Leave a Comment
About the Writer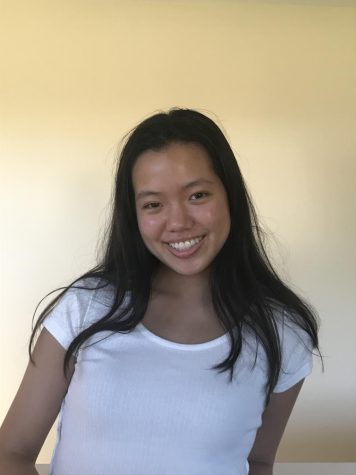 Jacqueline Y., Editor in Chief
Jacqueline is this year's 2020-2021 Editor-in-Chief. Originally joining Spyglass to improve and explore new ways of writing, she now enjoys investigating...