Opinion: Coronavirus Clown: President Trump's Complete Mishandling of COVID-19
Evidence of President Trump's disastrous response to the COVID-19 outbreak has been steadily mounting over the past few months. Just this past week, on Tuesday, April 28, the U.S. surpassed one million cases of the coronavirus, demonstrating how a small trickle of cases in January led to the current national health and economic crises. 
But it all could have been prevented, or at least dampened, had President Trump paid attention to the numerous warnings and adopted the appropriate and necessary sense of urgency. 
In an article published by the New York Times in early April, authors highlight the warning signs that were being shouted at the president long before the virus had even entered the U.S. In the spring of 2018, the Trump administration began disbanding the team in charge of pandemic response, along with repeatedly calling to cut the budget for the Centers for Disease Control and Prevention (CDC). It was clear that President Trump was not prioritizing public health or the government's ability to respond to a potential outbreak.
When Covid-19 began to emerge as a possible threat to the U.S. in early January of 2020, President Trump deflected questions and concerns in his usual cavalier, condescending manner. The National Security Council office responsible for tracking pandemics received information in early January that predicted the spread of the virus to the U.S. and was presenting options such as keeping Americans home and shutting down major cities within weeks. 
President Trump decided to ignore this advice, and kept up his unconcerned persona during a CNBC interview on January 22, when he said, "We have it totally under control. It's one person coming in from China. We have it under control. It's going to be just fine." 
Even after taking his first concrete step towards action when he limited travel from China in late January, President Trump continued to argue that his administration had everything under control. "Typically, [the virus] will go away in April. We're in great shape though. We have 12 cases — 11 cases, and many of them are in good shape now," said the president at the White House on February 10.
Almost three months later, the U.S. economy is reeling as a result of millions of jobless claims, African Americans and Hispanics are being infected at higher rates than their white counterparts, and fatalities in the U.S. now exceed those of the Vietnam War. 
As if matters could not get worse for Americans, anti-lockdown protests have been held in several states across the country, further exposing citizens to the potentially deadly virus. On April 18 and 19, thousands of largely maskless protesters gathered in Washington, Michigan, Texas, Maryland, and California to protest lockdown orders resulting from the coronavirus, sporting signs that read phrases such as, "Give me liberty or give me Covid-19!"
The demonstrations have been opportunities for many Trump supporters to demand an end to state-ordered stay-at-home orders, and some of those protesters even flew Confederate flags during a protest in Lansing, Michigan. 
But what is perhaps most obvious and disheartening about these demonstrations is that almost everyone participating is white, and if they return to their regular activities and refuse to social distance, their disregard will impact minority communities the hardest. 
What these protesters and President Trump do not seem to understand is that dealing with Covid-19 boils down to science, not a political agenda. 
The ongoing protests that have been populated mostly by Trump supporters are an indication that the pandemic has become a pro-Trump/anti-Trump issue, when in fact, responding appropriately to the outbreak should entail giving scientists, doctors, and healthcare professionals just as large of a platform as the president. 
During a White House meeting on February 27, President Trump said, "[The virus] is going to disappear. One day — it's like a miracle — it will disappear." Aside from the fact that the coronavirus has not miraculously disappeared yet, the ignorance and utter disregard for medical professionals on the president's part is astounding. Covid-19 will not simply disappear. When cases begin to dwindle, it will be thanks to the millions of healthcare workers working long hours, seven days a week to treat the infected and develop a vaccine, not a miracle. 
But then again, President Trump has a history of clashing with science, advice, and anything contradicting his own judgement. He is the first president since 1941 not to name a science adviser, and has publicly questioned science by expressing skepticism about vaccines and suggesting climate change is a hoax. 
In addition to being slow to react to early warnings about the Covid-19 outbreak, President Trump has promoted the use of various drugs, such as antimalarial drug Hydroxychloroquine, even after scientists said there was no proof they would work to combat the virus. On April 23, he even went so far as to say that injecting disinfectants may be effective, a comment that drew widespread ridicule. 
During a televised White House press briefing on the coronavirus on April 13, President Trump took the opportunity to show a campaign-style video, rather than addressing the nation with information about the coronavirus. When asked by CBS White House correspondent Paula Reid during the briefing what he had done to prevent the virus during the month of February, the president responded with, "a lot" and called her "disgraceful" and "a fake." 
In a time when facts and journalism are more important than ever, it is appalling that President Trump would lash out at reporters in the way he does. But his behavior has not changed since he took office, and with the crisis the U.S. is facing today, emotions are bound to be heightened and tempers short. 
As someone who is young and lucky enough to have never lived through a global event such as the coronavirus, it is hard for me to fathom the damage it has caused to lives, economies, and entire countries, because I have nothing to compare it to. However, it seems that any capable 16 year-old would be conscious and worried enough to do a better job of handling this pandemic than our current President. 
As Hillary Clinton said during a joint livestream with Joe Biden on April 28, "Just think of what a difference it would make right now if we had a president that not only listened to the science, put facts over fiction, but brought us together." 
View Comments (2)
About the Contributors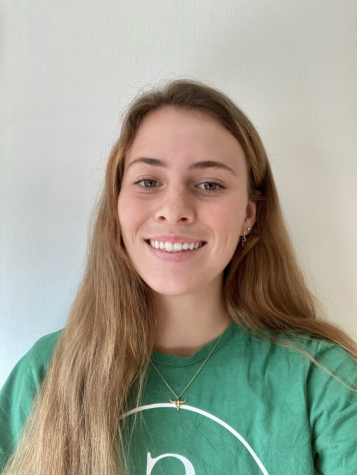 Caroline L., Writing Editor
Caroline enters her 4th year in Spyglass as a senior editor. In her free time, she enjoys getting outside and snowboarding or surfing, hiking and painting.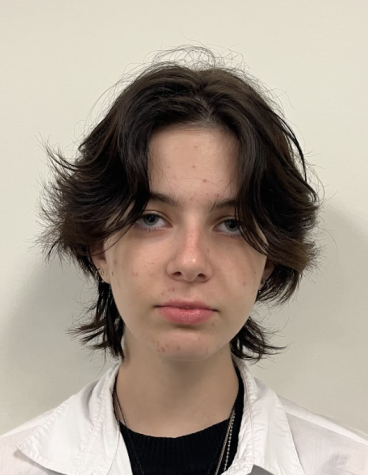 Addie K., Design Team
Addie is a junior, and has been illustrating for Spyglass Design since 8th grade. In their free time they enjoy sewing, painting, and watching campy horror...