"Generation Z" Tackles Service Learning
In late November, Westridge middle school advisories started discussing service projects designed to help the local community.  
The service projects have ranged from donating hygiene products and other helpful items for the homeless, and sending packages of useful things for soldiers. A lot of projects are still taking place, and some haven't started yet. 
With the departure of Ms. Marcus, the former Middle School Service Learning Teacher, the administration wanted to try a different approach to service learning. The original lesson plan was designed over the summer as part of the new advisory program, but it may become an annual project.  
The Maldonado advisory decided to collect backpacks and donate them to an organization called My Friend's Place. My Friend's Place offers services for homeless youth between the ages of 12 and 25. The advisory incentivized students by offering a scrunchie for every backpack donated. Audrey B. said, "Backpacks are such a vital necessity for homeless people of all ages. That is why they must have access to them. My advisory has collected very few backpacks so far and we need all the help we can get.
The Bizar advisory decided to inform students while raising money for the Gentle Barn. Gentle Barn rescues animals from severe abuse or neglect who are too old, sick, lame, or scared to be adopted into homes. During a conferencing period in late February, the advisory will have stands set up in the Mudd Pit to inform students and faculty of how poorly animals are treated on farms. To raise money, they will have a guessing jar full of jellybeans and a raffle for a tree made of candy. This isn't Westridge's first time working with the Gentle Barn. Last year, all of the money raised at Petridge was donated to them. 
Audrey S. from the Bizar advisory stated, "I am from Hong Kong, and there, we never really got to do things like service projects, which makes this fun and exciting. Throughout my advisory's service project, my perspective on animals has changed." 
While a couple of students expressed their positive opinions about the service projects, many students had some different thoughts. Sylvie S. '24 said, "My advisory didn't even have a service project. We all had different ideas, and it just didn't work out. In theory, it's a good idea, but in practice, it doesn't really work."
When Ms. Heydorff, Dean of Lower and Middle School Student Activities, was asked what she would change about the service projects, she explained, "The one thing I would change next year about our service projects is starting them a little bit earlier. That way, it would give the students a bit more agency to develop their own service projects and also have an extended amount of time."
Leave a Comment
About the Writer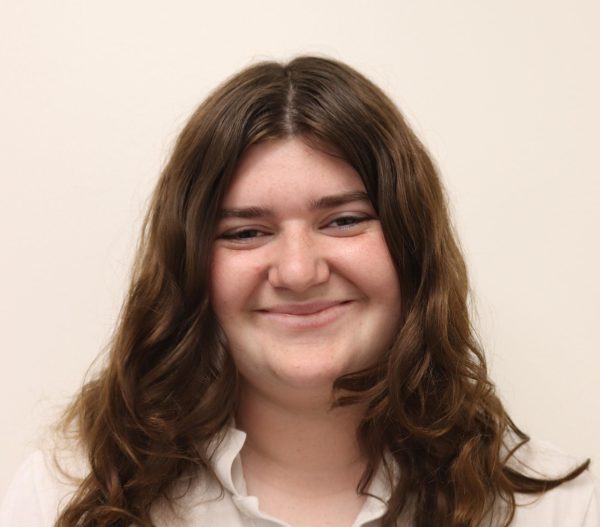 Ella B., Editor, Social Media Manager
Ella is in her fifth year writing for Spyglass, her second year as an editor, and her third year managing Spyglass' social media. When she is not writing...