"Are you applauding me?" asks Dr. Joe Busch, my Algebra II teacher, as a loud clap erupts from the back of the class. Emerson F. '26 quickly responds that she was not, in fact, applauding Dr. Busch but, instead, murdering another mosquito. Mosquito assassinations have become a daily routine in my math class, and students often leave with itching arms covered in red bites. 
While mosquitoes have always been a cause of frustration, their presence has been especially prolific this year, particularly in the greater Los Angeles area. In May of 2023, American pest control company Orkin ranked Los Angeles first on their Top Mosquito Cities List for the third year in a row. The abundance of mosquitoes was exacerbated by Tropical Storm Hilary, which made its way to Los Angeles in late August. The storm created an increase in standing water, attracting even more mosquitoes to Southern California. According to Susanne Kluh, the general manager for the Greater Los Angeles County Vector Control District, there are at least double the number of invasive mosquitoes buzzing around Los Angeles County compared to the previous year. 
Mosquitoes have been a concern for the Facilities Department at Westridge for many years, and they hire an outside company annually to spray the campus with insect repellent before each school year. However, Ms. Irina Kotsinian, Director of Facilities, said that this year, the facilities team switched to a less potent and more environmentally-friendly spray in consideration of the pollinators that are also attracted to Westridge's luscious campus. "We had to go to non-toxic, more green products. And of course, the longevity of the way how it works is not as potent as they used to be years and years ago," Ms. Kotsinian said.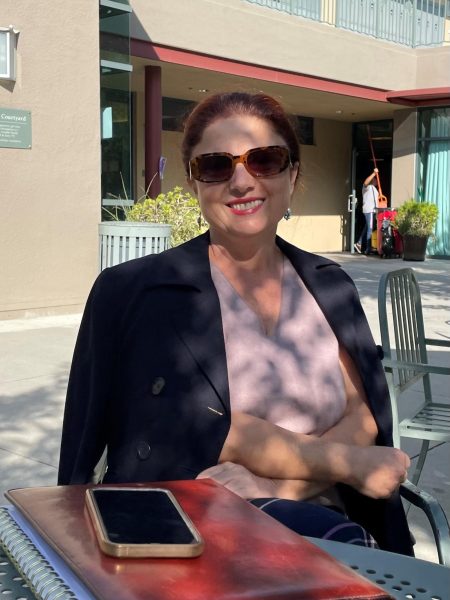 Since returning to campus from summer break, students have noticed an increase in mosquitoes—a trend that has persisted into the fall season. "I've noticed that anytime I step outside, if it's for five minutes to an hour, I've been excessively bit on my legs, arms, and face…Yeah, they've gone really hungry this year," Micaela R. '26 said.
Health Office Assistant Vanessa Munoz has noticed that the mosquitoes affect some students more than others. "Some kids, I feel like they're allergic to mosquitoes because they come up with like huge bumps. We've been using our Benadryl cream a lot more this year around than the last," she said.
While going to the nurse for itching cream has been helpful for many students, others have decided to take matters into their own hands. "I dislike mosquitoes because they bite me very frequently. Meaning that I try and cover up as much as possible. I cover all my limbs, and it's very hot outside, as you've noticed lately, and that is not comfortable either," Clover D. '25 said. Unfortunately, the persistently warm weather is a contributing factor in the increasing mosquito populations, so Clover and other students may just be stuck in long sleeves year-round.
Students have been noticing mosquitoes everywhere on campus, not just in specific hotspot areas. Just like Emerson, Katie M. '26 has become the designated "mosquito killer" in her Honors Algebra II class. "Dr. Busch leaves the door open, so mosquitoes will sometimes fly in and I'll see a mosquito and I'll just shoot up from my chair and I'll just follow the mosquito and Dr. Busch will cheer me on. He'll say, 'Yeah, kill the mosquito Katie!' and I'll clap it and kill the mosquito," Katie said. These pesky bugs often disrupt classes, as noted by Eleanor S-K. '30 who pointed out the large number of mosquitoes in her classes. "We swat at them and it makes the entire class go crazy," she said.
Faculty and staff have also had to adjust to the increase in mosquito bites. The Upper School English Department, which tends to keep their office door open, has installed a net over the entrance. "Here in this office, we were getting bitten by mosquitoes a lot, and they love me and my son, but they go for the ankles, so I had to start wearing socks again," Upper School English teacher Mr. Max Duncan said. He noted that the net seems to be effective despite the slight gap at the bottom of it.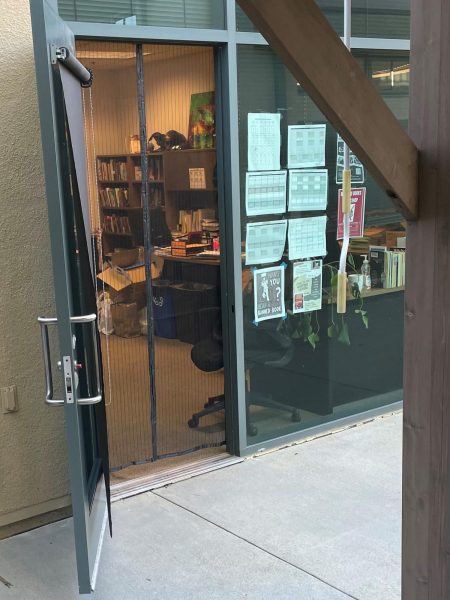 To deal with the mosquitoes in the Upper School Science Office, AP and Honors Chemistry teacher Dr. Udell brought a zapper racket from home. Eventually, the racket became a communal tool used by the Math and Computer Science faculty members who teach in the Science Building. Shortly after, Mr. Gary Baldwin, Director of Upper School, purchased a zapper racket for him and his assistant, Ms. Ashley Leonard, to use.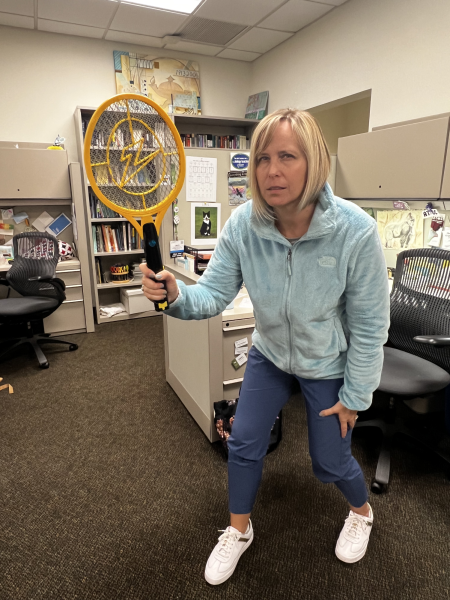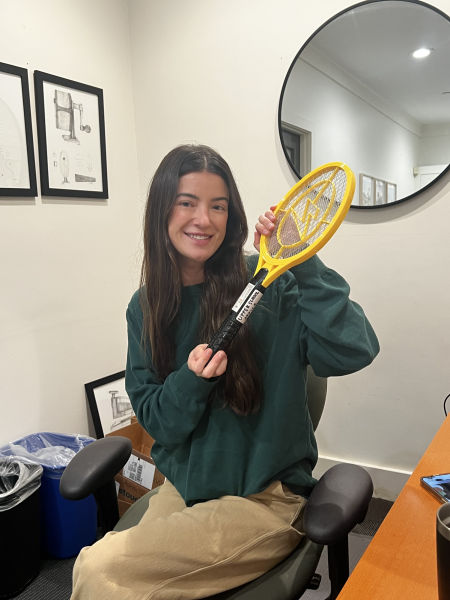 In response to the ongoing mosquito situation, Ms. Kotsinian plans to continue monthly preventative spraying during the breeding season and then returning to annual spraying with the environmentally friendly mosquito repellent. The Facilities Department has also switched all sprinklers to a drip system in an effort to reduce the number of opportunities for mosquitoes to hatch. Ms. Kotsinian surmises that the upcoming colder weather will naturally provide some relief from the mosquitoes, but when thinking ahead for the following year, she said, "We're not able to predict what the next year will be. But, we do our best to make sure that whenever we see the escalation, we address it."