This past weekend, on November 11, the country observed Veterans Day, honoring all those who have selflessly served in the United States military. This year's celebration of Veterans Day is particularly special for the Westridge community, as Ms. Farrell Heydorff, Dean of Lower and Middle School Student Activities, retires from the military after 20 years of service. 
Ms. Heydorff's decision to join the military can best be described as a "funny/rebellious, teenage girl story." She explained, "My dad got really mad at me at one point and said, specifically, 'You're not doing anything. Why don't you just go join the military?'" Heydroff continued, "And so to teach him a lesson, I actually went and joined the military."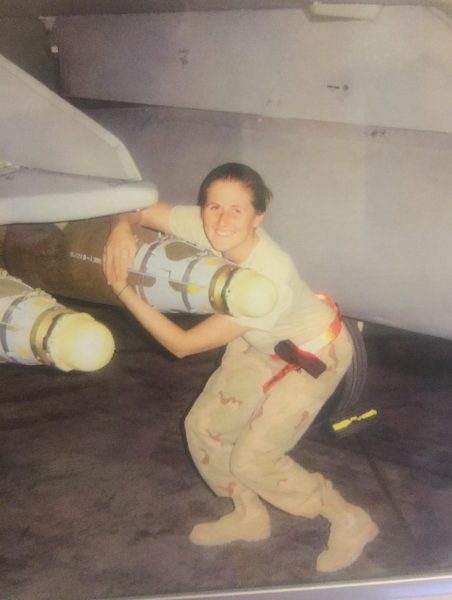 After signing up, Ms. Heydorff took the Armed Services Vocational Aptitude Battery test, a mandatory assessment for everyone who wants to enlist in the military. She said, "Being a person who came from private education my entire life, first going to Chandler and then going to Sacred Heart, I scored 98 on it, and the highest you [can] get is 99." Heydorff continued, "I qualified for every potential position I could have. So they gave me a giant book of jobs." 
Of countless jobs she could have pursued, Ms. Heydorff decided to serve as a Crew Chief on F-16s, where she oversaw the maintenance and safety of F-16 Fighting Falcon aircrafts. After serving in this position for six years, she joined the military reserves where she hoped to go to technical school to become a physical therapy apprentice. However, after waiting two years for technical school, a position under Education and Training opened up that Ms. Heydorff soon filled. She ended her twenty years of service in this field as an Education and Training Manager. 
Ms. Heydorff's time managing education and training services sparked her passion for teaching and mentoring. "That's actually what got my passion started for working in education. So all this happened before I even started with Westridge, where I learned how to become a teacher first in the military," she said.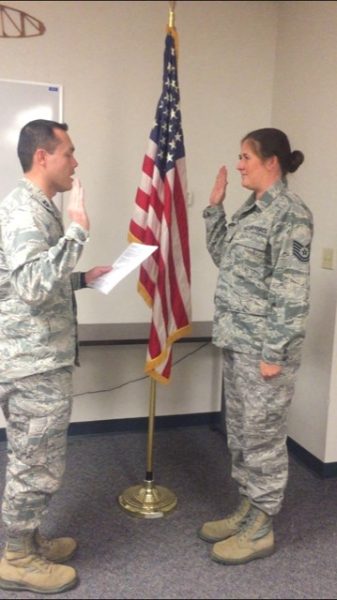 Other experiences during Ms. Heydorff's service also shaped her passion for teaching and, more specifically, working closely with children. In 2006, Ms. Heydorff participated in a tour in Iraq, where she worked at a training and education base. She was involved in training local doctors on how to use equipment such as X-ray machines. During her free time, Ms. Heydorff also volunteered at a local hospital. When a school was bombed outside of the base, she ended up volunteering in the children's ward of the hospital and had a particularly impactful experience working with a young girl who had lost her arm and leg.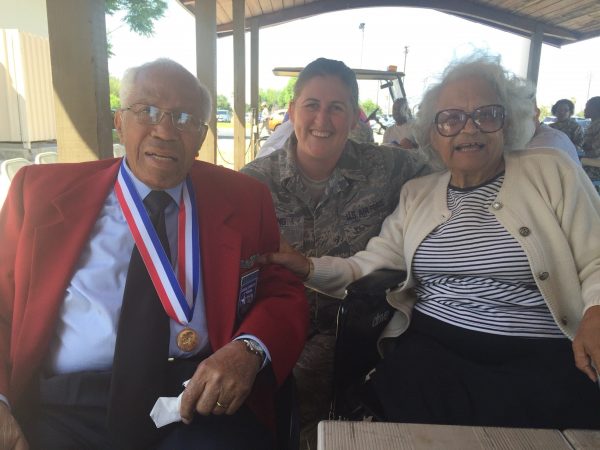 "I spent a lot of time with her. I just went to the local store that was there on base and bought a bunch of crayons and a bunch of paper, and we just sat there and we drew. And that's what actually first initiated my love of working with students or with working with children, especially girls," she said.
Before coming to Westridge, Ms. Heydorff worked at CATZ Physical Therapy in Pasadena as their office manager. During this time, Ms. Heydorff discovered that her real passion was education. "I realized that it wasn't the physical therapy and the medical stuff that I loved working with students on. What I really enjoyed from my time in Iraq was just that one on one…I ended up getting into the education side, and realized that's really where my passion was," she said.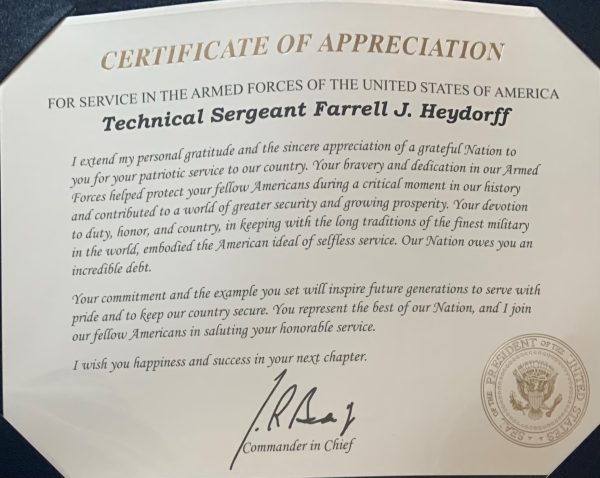 Even as she worked at Westridge, Ms. Heydorff served in the Air Force Reserve. "Every month I went away for a weekend. And then in the summer, I would usually go for like two weeks and do extensive training with the military…Westridge was really great in actually allowing me to [have] the position as the Education Training Manager," she said. 
Now, looking back on her two decades worth of service, Ms. Heydorff said, "The best thing I'd say the military gave me is not only structure in my life and things like that, but it also gave me amazing opportunities…After 20 years, I am definitely done with the military, but I'll always have really fond memories of it."