From November 1 to November 4, eight Spyglass staffers visited Boston for the annual JEA/NSPA Fall National High School Journalism Convention.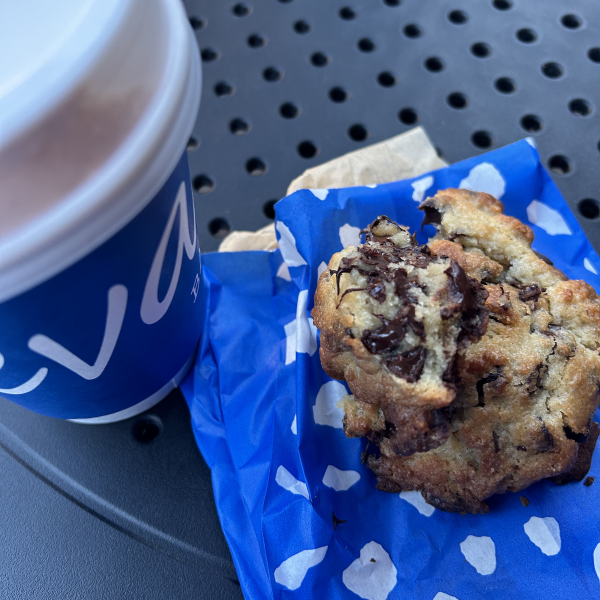 After arriving in Boston just before midnight on November 1, we were all excited to get a good night of sleep before our first full day in the city. Spyglass first attended the JEA/NSPA National High School Journalism convention last year, only sending three staffers; but this year, eight staffers were in attendance, eager to learn about journalism and explore Boston. For our first morning, despite being jet lagged, we woke up at 7 a.m. (4 a.m Los Angeles time), hopeful to try the iconic Levain bakery chocolate chip cookie. The warm, sugary goodness of the cookie energised us for the day ahead, including a tour of the Christian Science Monitor.
At the Monitor, we heard from their interns, editors, and social media employees. We had the opportunity to talk with their social media manager, Troy Sambajon, who taught us about the significance of social media for newspapers. Later on in the day, Spyglass earned a follow from the Christian Science Monitor on Instagram! For the rest of the trip, editor and Social Media Manager Ella B. '25 and staff writer Mirella C. '25 continued to post daily photo updates on Spyglass's instagram account. Later in the afternoon, we toured The Boston Globe to get a better sense of what goes on in a newsroom and learned about the importance of news—especially now, when over two-thirds of Americans get their news online.
 We finished off the day by listening to the convention's keynote speakers—three members of the Boston Globe's Spotlight Team. As we heard Matt Carrol, Walter Robinson, and Patricia Wen speak about what kind of work they did for the Spotlight Team in an auditorium packed with over 4,000 students, we started to realise the impact of the work the Spyglass staff was actually doing for the Westridge community—not only reporting news but changing readers' opinions and views on important topics.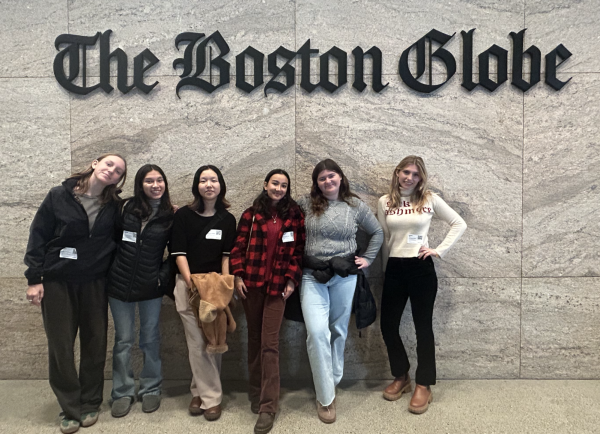 A perk of our trip to Boston was the freedom we had to explore the city. After the keynote speakers, we bundled up in our warmest clothes and walked three blocks to the famous Newbury Street where we enjoyed boba and cupcakes to celebrate editor Kristin C. '26's birthday. To end the night, we sang Kristin a birthday song and walked back to the hotel laughing, ready for the adventures the next day would bring.
On our second full day in Boston—and the first day of convention workshops—we woke up bright and early, ready to immerse ourselves in the world of journalism.  For the two days of the convention, we filled our schedules from 9am–3pm with convention-provided courses. We were given the chance to build our knowledge in different journalistic skills, with offerings of unique classes such as "​​99 Grammar and Style Errors (and how to fix them)" and "Review a Movie, Review the World." With over 4,000 students attending the convention, we also met a wide range of journalists: from yearbook staff who included reporting in their spreads, to Editor-in-Chiefs of programs with almost a hundred students.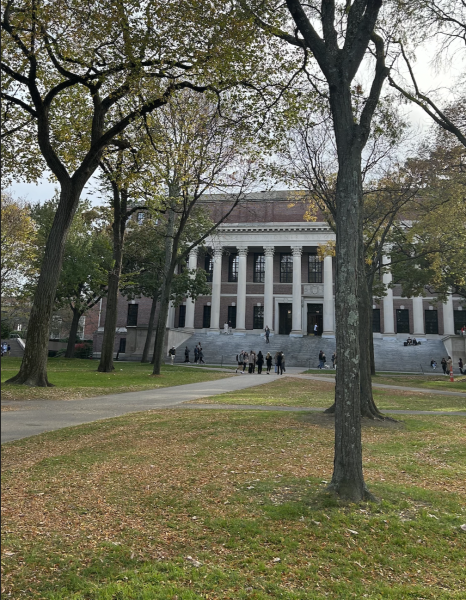 After taking many notes and powering through long lectures, we had our next newsroom experience at The Daily Free Press, Boston University's independent school newspaper. We were lucky to have been invited to their newsroom by former Spyglass Managing Editor Emily Stevenson '20, who has also served as The Daily Free Press' managing editor. Emily showed us around their cozy newsroom, which hosts the editorial board that supports their hundreds of staff, and answered questions about college journalism and her experiences at Westridge.
 Boston University was not the only university staffers had the opportunity to visit. Boston is known for being the home to several top universities, and we took advantage of seeing all of the schools in the area. From visiting Havard Yard to walking by Northeastern University and Berklee College of Music's city-style campuses, this trip gave students the opportunity to see where they may attend college in the future. There were also numerous classes about going to college in Boston to be taken through the convention, giving a better idea to many students trying to figure out if they want to spend four or more years in the big city of Boston.
Each night, we ate dinner as a staff; and despite being students from all four grades and having varying levels of experience, we bonded over our adventures in Boston and shared stories about the people we met and places we saw. By Saturday, once again just before midnight, we were back home, bringing back not just our luggages but ideas on ways to improve our website and program.