Black Representation: How Westridge Addresses Diversity
Every February, Westridge celebrates Black History Month. Upper School's Student Voices gives an annual Martin Luther King Jr. Day assembly, recognizing his accomplishments as an activist for civil rights. 
Half a century after the 13th Amendment emancipated slaves, Black History Month was started as a week in February sponsored by the Association for the Study of African American Life and History. Over time, the week grew to a month, and is now celebrated across the nation. Since 1976, the ASALH has also chosen a yearly theme within Black excellence. The 2020 theme is "African Americans and the Vote," celebrating Black suffrage and Black elected government officials.
For this year's assembly, Student Voices also adopted a distinct theme. "We knew everyone had heard about MLK's story, so we wanted to show more of his legacy or impact, something people probably hadn't thought or heard of before," said Saffron G. '22, a member of Student Voices. This year, they decided to focus on Westridge's history of Black excellence, with speeches given by Black faculty and staff, including Zanita Kelly, Director of Middle School, and Sha'Trice Slaughter '10, Admissions Associate. The assembly also highlighted Genna Rae McNeil, the first African American to attend Westridge in 1965. (McNeil was unavailable for comment.)
Lower and Middle School recognize Black History Month as well. On February 12, the fifth grade had a luncheon highlighting "Black Women of Substance," and the Middle and Lower School plans to have a "Soul Food Breakfast" event on February 19. Other festivities include a Black History Month Story Time for Lower School and Middle School students in the library that begins the week of February 10-13, a Black Women at Westridge Panel, and the 55 Years of Black Excellence Gallery.
"Representation of minorities [at Westridge] is very important to us. We have increased the representation at the board and administration levels with faculty and staff and with students through our admission efforts. We are also working with an outside consultant [on diversity, equity, and inclusion (DEI) initiatives]," said Elizabeth McGregor, Head of School.
Every year, Westridge sends a mandatory report to the National Association of Independent Schools, which divides racial and ethnic diversity into nine categories: African American, Latino/Hispanic American, Asian American, Native American, Middle Eastern American, Multiracial American, Pacific Islander American, European American, and International. Out of the 26 members of Westridge's Board of Trustees, eight identify as European American and nine as something else: three African Americans, two Latino/Hispanic Americans, and four Asian Americans.
Black people make up 13.4% (over 40 million people) of the United States population according to the United States Census Bureau, and are the second most populous race in America. Over 50% of Westridge's current student body identifies as a minority, but only 5.4% (29 students) of the student body identifies as African American. In context, the percentage of African American girls aged 0-17 in Pasadena, Altadena, South Pasadena, San Marino, Sierra Madre, La Canada, and Arcadia is 7.7%. Spyglass reached out to the Westridge Human Resources offices for numbers on faculty and staff who self-identify as African American, but were unable to get them; the information collected by Human Resources is self-reported and as such largely unreliable and incomplete. Spyglass also contacted eight other African American students and alumni who were unavailable for or declined to comment.
In September, Westridge brought in Elizabeth Denevi, a consultant and the director of East Ed: Eastern Educational Resource Collaborative to work with the Board of Trustees, administrators, faculty and staff on diversity, equity, and inclusion (DEI). "[Denevi] talked about… how [we have] to have an equity lens placed over everything we do, [from] professional development for faculty and staff to the way we treat our curriculum development to make sure our students can see themselves reflected in the materials that we study," said McGregor. Read our article on the training that Denevi did here. 
"There are many steps Westridge should take to further DEI initiatives in our community… which include faculty and staff from across the entire school. Our rationale and goals are published in the Strategic Plan and the recommended implementation steps are currently being developed," said Zanita Kelly, Director of Lower and Middle School. Westridge's new 2020-25 Strategic Plan includes a commitment to Diversity, Equity, and Inclusion as one of the four areas of focus. In addition, Westridge is associated with the Southern California People of Color and Independent Schools Organization. Annually, the school also sends four to seven students plus faculty and staff to two conferences: the Student Diversity Leadership Conference (People of Color Conference) (hereafter SDLC) in December, and the Youth Action Project (White Privilege Conference) in April. 
"SDLC provides a unique space for [Black and other minority] voices." said Erisa R. '21, the Junior Student Voices Head and a two-time representative for Westridge at SDLC. "For two days, [attendees join] thousands of students with different perspectives, backgrounds, and experiences. … [SDLC] has made me realize more than ever the diversity Westridge lacks racially, religiously, [and] politically."
However, Black expression on campus is far from perfect, according to some students. "There isn't much representation of the Black student body at Westridge. I'm one of only three Black girls in my grade, and sometimes I feel out of place," said Bayley D. '21.
Camilla C. '21 agreed.
"
Although Westridge has made excellent strides to represent more of the Black community on campus, there is still a lot that can be done. I don't think that African-American culture is discussed enough in humanities classes. Westridge being a predominantly white institution has contributed to the lack of diverse discussions and education on campus."
— Camilla C.
Despite recent efforts, Ayiana S. '20 also believes that tokenism continues to be a problem. "As co-head of BSU, … you want to see Black people on stage, but … we have so few." She also notes, "I've been at a couple of admissions events, where it's like, very clearly, they build a certain image of the students they're going to ask to represent the school."
Fellow co-head Zaynab E. '20 agreed. "Sometimes I'm in a history class, and we're dealing with [racial issues], and somehow the question is directed towards me in either a very subtle or unsubtle way. … I feel like we have to represent Westridge … disproportionately, because I guess … the administration might feel like I can provide some kind of visual diversity at surface level. Even when you receive an email newsletter from Westridge, you look at the [students pictured on the cover, and] there isn't something that is indicative of Westridge."
Ayiana and Zaynab are certainly not wholly critical, however. Zaynab added, "While the demographic in our class hasn't changed, I think I see more students of color coming in in Lower School, and also underclassmen, so that does give me hope… and I think that with all the student groups and [affinities] we do we do a very, very good job of making sure a lot of our marginalized groups are accurately represented on campus." 
Kashmir Blake, Upper School Dance teacher, was Westridge's first full-time Black faculty member when she began 25 years ago. "When I first started here, I felt like I had to wear African garb. When it was back to school night, I would dress as strongly as I could to represent the Black community because I was the only one," said Blake. "I always felt comfortable here at school, because I make myself feel comfortable. But there were many people who disregarded me and never said hello to me. We could use double the number of girls of color— and not just Black girls— and that would make it stronger." Blake will be celebrated for her 25 years of dedication at Westridge with an assembly on February 27.
The representation of African Americans at Westridge has evolved over time. "Coming from a public school, [where] I was one of two Black girls [out of] 1,000 students, starting [at Westridge] was a huge cultural shift for me… because there were six or seven Black girls in my 9th grade class alone. It initially sounds like a low number, but … I had my own heritage and cultural awakening at Westridge because I could finally share things I experienced with people my age," said Sha'Trece Slaughter '10. "And I feel like now more than ever, we are so committed as a school to making [Westridge] a safe and viable option for underrepresented communities."
Leave a Comment
About the Contributors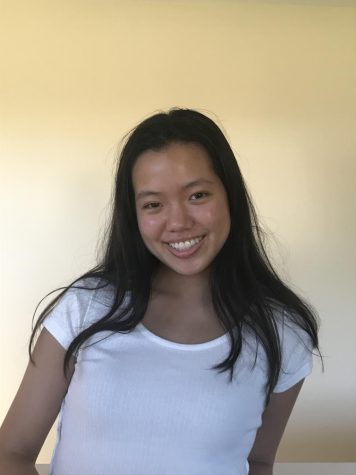 Jacqueline Y., Editor in Chief
Jacqueline is this year's 2020-2021 Editor-in-Chief. Originally joining Spyglass to improve and explore new ways of writing, she now enjoys investigating...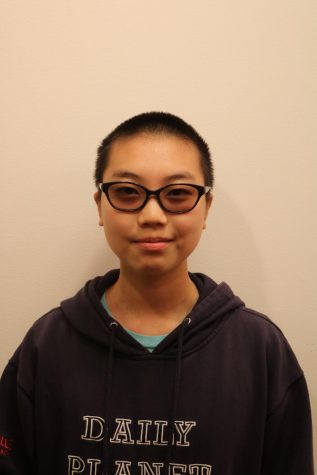 Emerson L., Staff Writer
Emerson is a staff writer, occasional columnist, and Westridge senior. Her professional interests include theatre, literature, digital culture, the LGBT...