This fall sports season was filled with rarities from the inaugural season of CIF-sanctioned sports to two different individual athlete championships. Although not every team walked away with many wins, each team has something to celebrate. 
Golf: For the fifth year in a row, Westridge's Varsity golf team captured the Prep League championship, going undefeated in league play. The team's overall championship was not their only title as junior Claudia Z. won the CIF Northern Regional Championship in Division II. Competing against 115 other golfers, Claudia shot 65 on an 18-hole course in Thousand Oaks and won by only one stroke. Senior Elizabeth W. also competed at the regional championship, shooting an 82. The entire Varsity golf team also competed at the CIF-SS Division II Team Championships, where they finished in 17th place. Adding another banner to the gym's walls, Varsity golf continues their consistent success. As Claudia Z. enters her senior year, what else do she and the Varsity golf team have in store?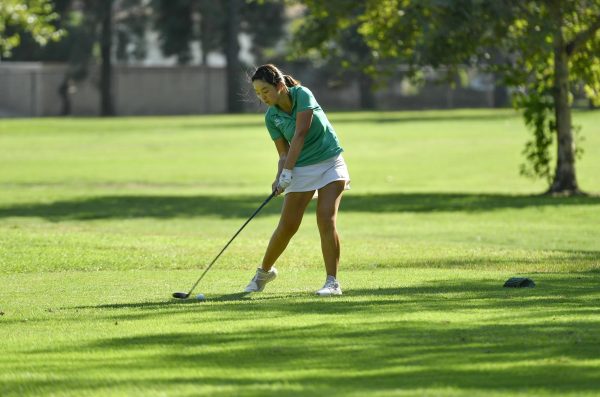 Volleyball: Varsity Volleyball has been one of Westridge's most steady teams throughout recent memory as the Tigers once again placed 3rd in the Prep League. Since the Tigers' last Prep League championship in 2017, the team has placed 3rd and 4th place in every year since. This year, seniors Jade I. and Emery F. were offensive superstars, earning the Tigers a majority of their points, and Jordan B. '25 was right there as the team's primary setter. In league play, the team came away with impressive wins against Flintridge Preparatory School, Providence High School, and Rio Hondo Preparatory School. Almost as impressive as those wins, the Tigers also took Mayfield Senior School and Polytechnic School, the top two teams in the Prep League, to a full 5 sets in their Home games. With their good league play, the Tigers earned themselves a spot in CIF Division IV playoffs but came up short against Capistrano Valley Christian, the number two team in their division. With Jade and Emery graduating this year, the Tigers will need their younger players to step up to sustain their impressive offense.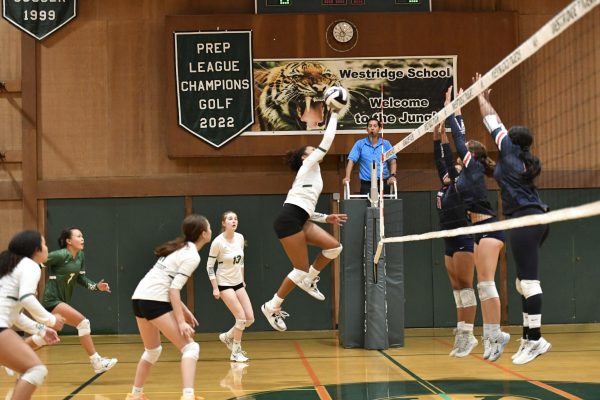 Flag Football: Flag Football was one of the biggest stories in southern California high school sports this year. For the first season ever, girls would have the opportunity to compete in flag football. With the sport being new to the region, Westridge was the only team in Pasadena to have a girls flag football team, meaning the Tigers were not in a league. Though the Tigers started off the season 0-2, they took strong strides throughout the season and ended with a record of 4-5-1 (W-L-T). Team quarterback and Spyglass staffer Ari E. '25 scored the first touchdown in school history, while no team could stop freshman Layla R.'s speed or get past lockdown defensive player Adelaide C. '26. Because of the lack of teams competing in flag football this year, there was no further CIF competition after the regular season, but there is optimism that there will be playoffs next year. As the Tigers continue to hone their flag football skills, there is no limit on how far this team can go.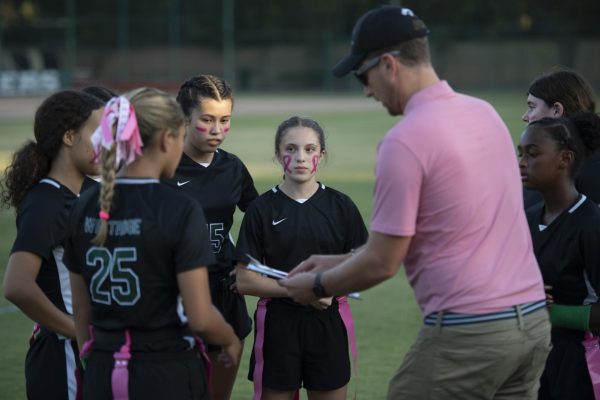 Cross Country: Cross Country showed strong improvement throughout the season, led by juniors Ximena A., MG N., and Spyglass staffer Lilah R. At the Prep League finals, MG placed first for the Tigers with a personal record of 21:56, beating her time from last year by over a minute. Lilah also did well at the final meet, placing 2nd among Tiger runners and having a personal record of 22:54. As for the Junior Varsity team, freshman Jessica S. placed 5th overall in the whole race, running the course in just under 24 minutes. The Tigers also competed at Mt. SAC Invitational in Walnut where the team placed 11th overall in Division 5. The Tigers have a strong senior line-up next year that should lead them to success.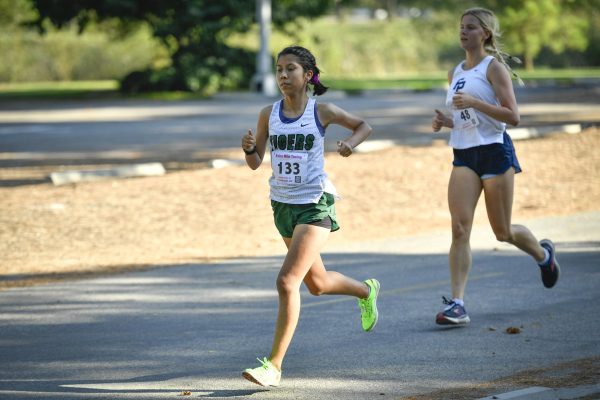 Tennis: Last year,Westridge celebrated Prep League doubles champions Emma Tay '23 and Eleanor Leiter '23 and this year, Westridge is once again celebrating a Prep League champion, but in singles. Jennifer L. '25 won three straight matches to win the title and be crowned Prep League singles Most Valuable Player. As league champion, Jennifer advances to the CIF-SS Individual Tennis Championship on Monday, November 20. While Jennifer was the clear star of the season, other strong players like Cindy C. '25, Lindsay B. '25, and Audrey L. '26 helped the Tigers come away with impressive wins against Providence High School and John Burroughs High School. Next year, as Jennifer, Cindy, and Lindsay enter their senior seasons, the Tigers should aim to improve their league record and retain their singles championship.