An "Enchanting" Night of Dance and Connection
Dancers rush up and down the PAC stairs, preparing for the show. Those in Intermediate Dance form ocean waves in their flowing costumes as they giggle together on the couch in the costume shop, unbothered by the fact that the concert starts in ten minutes. "I'm pretty sure we don't have to go up for like thirty minutes," one student laughs.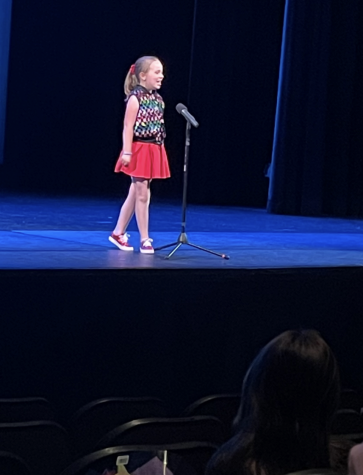 The 2023 Westridge dance concert held May 5, titled "Enchanted," showcased students from the Beginning, Intermediate, and Advanced Dance courses along with soloists who dance outside of school as a PE equivalent. The concert started with the annual welcome from "future Westridge dancer" Hawthorn B., Direct of Upper School Mr. Baldwin's youngest daughter. The soft white glow of Hawthorn's sweet introduction quickly transitioned into deep red lighting that swallowed the stage as five dancers from Advanced Dance walked on wearing baggy t-shirts and shorts.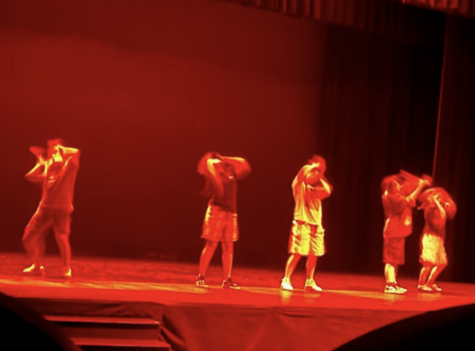 The concert showcased multiple dances from each dance class and professional-looking performances from soloists, proving that Westridge dancers are committed to their craft. 
Kanon I. '26, an Intermediate Dance student, wasn't feeling well, but she still showed up to the dance concert. "I feel like I'm about to collapse, but I really love to dance," Kanon said.
When the Intermediate Dance class struggled with learning all of their dance moves for a certain song, they held a last-minute rehearsal before the concert, sacrificing their lunchtime. "This is kind of a small thing, but we had one dance that we just finished today," Elise M. '26 said, "but when we finished everyone started screaming and it was very wholesome." 
Dancing together has brought the dancers together. Many students expressed that the fun they had throughout the rehearsal process was mainly due to the people with whom they were doing it. "I think that it's really fun because of the people that are in your class," Katie M. '26, a member of Advanced Dance, said. "It's an opportunity for connection that I don't experience in most of my academic classes." 
Eliza L. '25 also appreciates the connections forged from her dance class. "I have had a lot of fun with this and I think that [as] we have gotten the dances down, we have really bonded as a group," she said. Layla R. '26 smiled at her and cheered: "We have bonded!"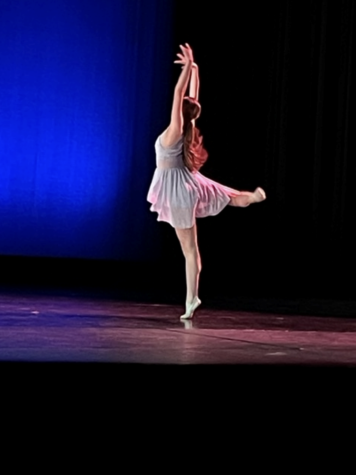 Even for soloists that are not in a Westridge dance class, participating in the dance concert has been an opportunity to connect with classmates over dance. "It's been really fun participating in the dance concert. I've especially enjoyed seeing other people's dances and just seeing the broader Westridge dance community just because I'm new," said soloist Lucy M. '25. 
Mason K. '26, who takes Intermediate Dance, agreed that the hours of rehearsals and hard work leading up to the dance concert forged connections between the dancers. "Even though it was very hard to get everybody together and practice a lot, I'm glad that it's coming together," he said. "It was fun to figure out moves with my friends and it was a very fun process."
Once the dancers took the stage, the entire audience could see the bonding and hard work they put into each number by the small smiles they would give each other as their hips bumped, or when they took a final bow, knowing that they had made it to the end.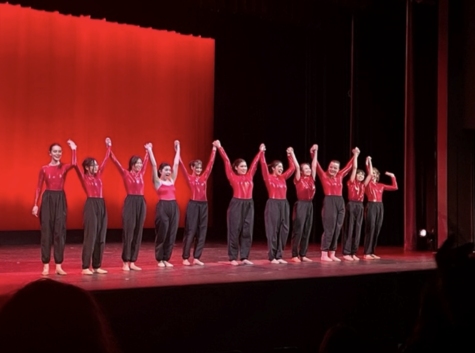 Leave a Comment