"See the seed that you planted": Westridge Says Goodbye to Lilian Maldonado
I remember the day I walked into Ranney House 1, and Profesora Maldonado, Middle School Spanish Teacher, made her daily grand entrance while exclaiming, "Hola chicas!" The colorful room decorated with Christmas lights and green wallpaper instantly greeted me. As a new student at Westridge in the 7th grade, she instantly made me feel comfortable and safe. 
As I continued my 7th grade year as a student of Profesora, I could always count on learning new vocabulary through fun songs or making short films in Spanish called fotonovelas to help pronounce or memorize the vocabulary.
Near the end of my 7th grade year, all students, including myself, took part in a project focused on Ecuador, my home country. The entire class and I had the opportunity of learning more about Ecuador—a country I always felt like no one else knew about. Profesora Maldonado made me feel recognized through her commitment to spotlighting different backgrounds. 
She even asked me to invite my parents to talk more about my country. They agreed and brought snacks and spoke about the land to my classmates. I will always be grateful for how Profesora encouraged me to appreciate my culture.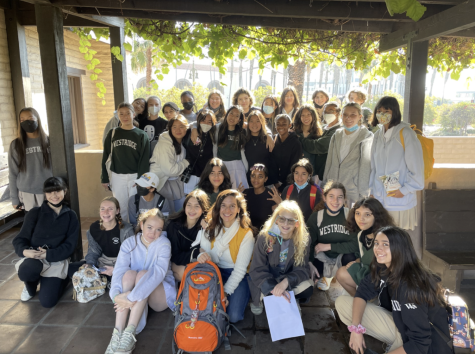 After four years of working at Westridge, Profesora Maldonado is now departing. "I believe change is good, like in the way I changed before [coming to Westridge]," she said. One of her goals for the classroom is to open up the spirit of culture by creating projects where students focus on culture rather than just the language. "The main goal for me being in the U.S. is to build bridges between cultures," Profesora Maldonado said. "I think one of the best ways that we learn is traveling or being outside," she later continued.
 One of my favorite memories from Middle School was the trip to Olvera Street this year, organized by Profesora Maldonado for 8th grade Spanish students. We visited museums highlighting immigrant experiences coming to the U.S. and were exposed to Mexican culture, the focus of our class unit at the time, and I even had the best taquitos of my life. I distinctly remember the smell of fresh churros and the taste of the tropical agua frescas we were all holding in our hands. A nearby guitar performer started playing a familiar tune, "Feliz Navidad," and we immediately began singing along. It was the perfect way to end the day. Profesora's work and effort made this trip the best way to bond over culture.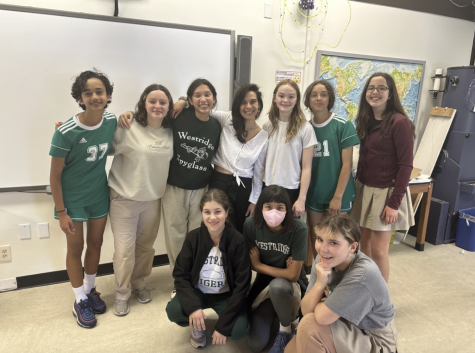 "It was such a magical day. It was fun and so cultural and it was during Christmas. A lot of things I wanted to share for so long was there to experience it," Profesora Maldonado reflected. She also commented that the visit to Olvera Street allowed her students to gain more perspective about their city and the various backgrounds that it is made up of. "…We were in a place and we see people with no house and we see people who need to make money. We face things that happen in our city that sometimes in our bubbly school we forget," she said.
This year, as a student of Profesora's for the second year, she has continued to bring a sense of joy and excitement to learning. When I first started taking her class, I could only understand and write very little Spanish, but now I am able to speak more confidently and write full paragraphs. More importantly, I know that Profesora Maldonado has supported many of her students in embracing their culture, including me. 
Profesora Maldonado finds it rewarding to see her past students' improvement in high school. Recently, Profesora attended the Social de Hispanica celebration and saw her past students doing speeches in Spanish. She said, "Seeing the kids that I taught and now they are doing speeches in español. Oh my god. It's just so incredible for me. It's so hard to see the results in middle school, but then when they are in high school, [you] see the seed that you planted and then finally you can see the actual flower."
Profesora Maldonado's eagerness to support her students goes far beyond the classroom. This year, Profesora served as my affinity advisor and always made herself available to offer her advice. She guided my affinity on how to educate our peers about our culture and supported us in making presentations about our cultures to share with all of Middle School. 
Profesora Maldonado wasn't just a Spanish teacher at Westridge; she was a mentor and friend to everyone. As my first year of high school approaches, I will continue to hold memories of Profesora enjoying conchas with my affinity during lunch, seeing her salsa dance with my friends, and watching her walk into my 8:00 am Spanish Class never failing to have a smile on her face. The humor and joy she brought to the classroom always made her students feel welcomed and created a sense of community in each of her classes. In all of her classes, she lightens  everyone's mood and gives support to each of her students. I'm happy to know she's going to share that gift with others.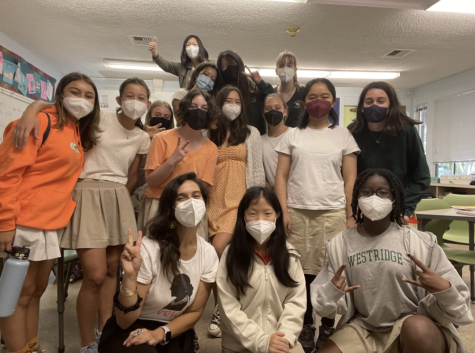 Leave a Comment