"It was a calling": Gigi Bizar's Master's Degree in Holocaust and Genocide Studies
A little over three years ago, I sat in fascination and sadness as I learned about hyperinflation in the Weimar Republic, Adolf Hitler's rise to power, and the brutality of Nazi concentration camps. Most of this wasn't new information for me—I am the descendant of two Holocaust survivors—but what struck me was how my teacher, Ms. Bizar, led the class. How she fostered discussions, how she never backed away from any question, and how she made Holocaust education memorable. As a Jewish student, being able to connect with a Jewish educator, someone who could understand my emotions regarding the subject, was a powerful experience.
Two years after she taught my class about Nazi Germany, World War II, and the Holocaust for half of the school year, Middle School History teacher Gigi Bizar began her Master's Degree in Holocaust and Genocide Studies at Gratz College, the oldest Jewish studies college in North America. "I needed a place to throw around ideas and debate and learn," Ms. Bizar said about searching for her next steps in Holocaust education. She thought that seeking out this degree would put her in a space where she could engage in discourse and discussion. Although her education is purely online and asynchronous, she frequently engages with other students about the reading and lesson of the week.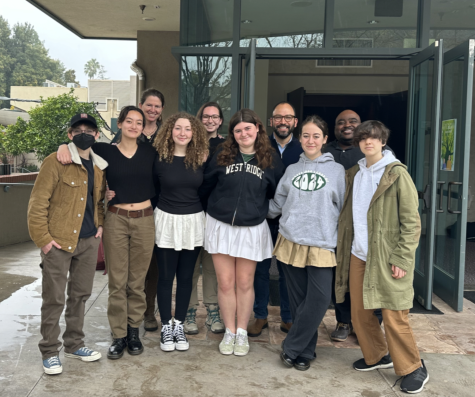 From the moment she started educating about the Holocaust, "…it was a calling. It was what I was supposed to do." After teaching the subject for more than 15 years, she became increasingly interested in the subject. Before deciding to pursue a degree, she started volunteering and educating for the March of the Living. This organization is best known for its annual walk from outside the gates of Auschwitz to Birkenau on Holocaust Memorial Day. As a March of the Living educator, Ms. Bizar helps create curriculum and programming for their staff on the march. She has been on the march three times now, in 2017, 2019, and 2022, in which, alongside other educators, she leads hundreds of Jewish teens to learn about their history. Through the March of the Living, talking with survivors, and more personal research, Ms. Bizar knew that she wanted to learn more but could not do it by herself.
Ms. Bizar's education inspired her to visit Ottawa for the "Lessons and Legacies" conference through the Holocaust Education Foundation of Northwestern University in the fall of 2022. The conference felt more academic than Ms. Bizar anticipated as scholars and educators from around the world gathered to read their papers. "I felt a little out of the water, but I learned so much," she said.
"

"The more and more I started to deepen my interest, the more I knew that I needed a program because I wasn't going to tackle the scholarship on my own."

— Ms. Bizar
Through the collective experiences of her pursuit of a Master's, Ms. Bizar's teaching has evolved. "I've actually seen my teaching get more ignited, the more invested I am in learning, the more I can share and bring in," she said. She attributes her new spark to the places she has visited, the people she has talked to, and the research she has done. "I think being in the…places and deep diving into the scholarship has really just helped bring my passion," said Ms. Bizar.
Ms. Bizar plans to embark on her Master's thesis this summer which will focus on intergenerational trauma between second-generation and third-generation survivors. After the completion of this thesis, she will receive her degree in Holocaust and Genocide Studies. 
View Comments(1)
About the Writer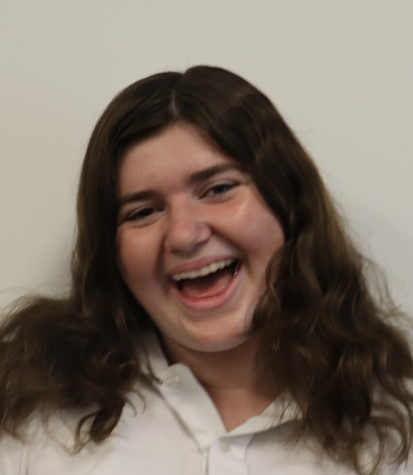 Ella B., Editor
Ella is in her fourth year writing for Spyglass, first year as an editor, and her second year developing Spyglass' social media presence. When she is not...