Op-Ed: Why I Play Sports for Fun
I have been playing sports for as long as I can remember. So long that I can't recall a single weekend from the ages of six to thirteen where I wasn't hustling to a soccer game or a swim meet. Whether it be AYSO recreational soccer or volleyball in the park, playing sports has been an integral, formative part of my identity.
As a Westridge student, it's rare to find students who play a sport for fun, let alone multiple. Many students join a school sports team to fulfill the three-year Physical Education requirement, and others have played one sport for so long that they feel an obligation to continue. But for me, I simply play for fun. 
For a long time, I was so passionate that having fun was secondary to winning in my respective sports. But, as I progressed as an athlete and started to lose more frequently, I discovered that enjoying sports was the best thing I could do for my well-being. While it feels great, winning does not have to be the defining aspect of playing a sport. There is so much more that comes with catching a softball, throwing a shot, diving into a pool, or swinging at a golf ball than just winning. There is a sense of community, pride, and joy.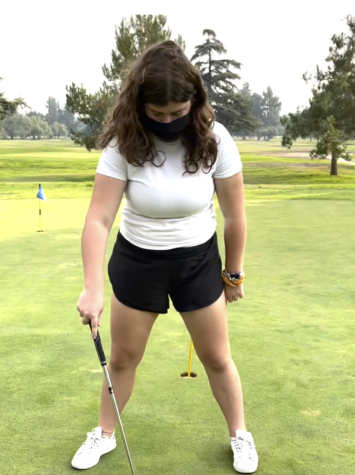 It is disappointing to realize that for a long time, I was a selfish athlete who was not a great teammate. But as I grew older and realized winning was not everything, I learned how to work with a team and even find friends in that team. I think this shift occurred after my first time on Varsity Soccer as a freshman. We won a whopping three games that season. Other teams reached 8, 9, and even 10 goals while we were struggling to score just one. Because I played with almost exclusively club-experienced players, and was one of the least experienced on the field, it occurred to me that I should not take things so seriously. At the high school level, I was no longer good at soccer, so there was no reason for me to be so upset about losing. Being one of the worst players on the field showed me a different perspective, and I mellowed out. 
Not only did this new mindset make playing sports a lot more pleasant, but my newfound teamwork skills translated to other aspects of my life. I became a more thoughtful leader in group projects, I reached out to people looking alone, and I made myself a more humble person. And just that alone made playing sports all the more fulfilling. 
As my mindset towards playing sports shifted, I took every opportunity to hop onto the playing field, no matter my skill level. In my freshman year of high school, I was a member of the golf, soccer, swim, and track and field teams, three of which I played Varsity for. I enjoyed it so much that I joined again in my sophomore year. Whenever I mention to someone that I play four sports, their typical reaction is, "What? How? Why?" or "Wow!" and sometimes even "You need to focus yourself." And to that I say, "I'm just out here having fun."
Often when I explain that I don't want to focus on just one sport, I'm met with some disappointment from my coaches. They don't seem to understand why I would want to play so many sports. While dedicating myself to seeking glory in one sport could be appealing in another life, for the state I am in right now, it just would not work. If I were to dedicate myself to one sport, then it becomes solely about winning—that's not what I want. The feeling of winning is amazing, but the feeling of joy is even greater. 
I have fun laughing with my team about how miserably horrible we are. I have fun sprinting 100 meters until I fall to the floor with a choking fit. I have fun when I reach swimming 80 laps for the day. It's the combination of all of these experiences that forms my love for all things sports. 
From the elegance of a perfect golf swing to the intricacy of each swim stroke, everything about sports is beautiful to me. The excitement of a goal, the team camaraderie, the support after a loss, and the sense of purpose I feel—it all keeps me coming back. When I focus on all of those aspects instead of just winning, I stay grounded and present in the moment. While I will never be a NCAA athlete, I know I will continue to play sports for the rest of my life. I will play for one sole purpose: to have fun. 
Leave a Comment
About the Contributor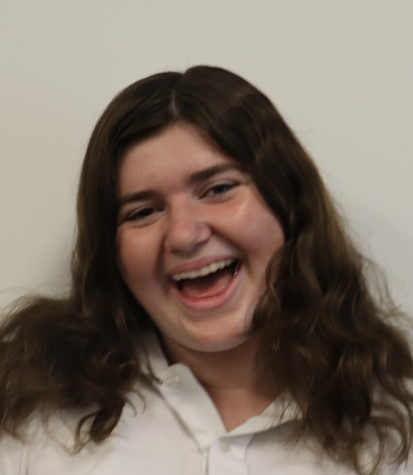 Ella B., Editor
Ella is in her fourth year writing for Spyglass, first year as an editor, and her second year developing Spyglass' social media presence. When she is not...