WPA Night Market Celebrates Culture With Fashion, Food, and Fun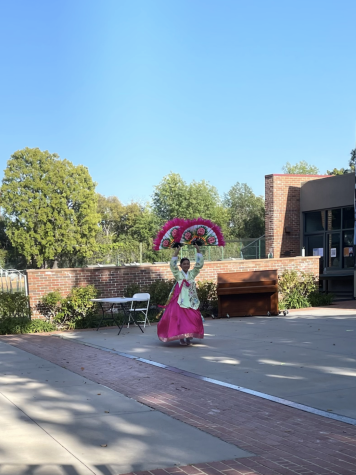 On Saturday, April 15, the Westridge community gathered to share culture and traditions at the Westridge Parent Association's Night Market. As attendees walked through the breeze-way to enter the event, they were greeted by the sight of student cultural booths running up and down Madeline Court, food stands from around the world, students selling crafts, and kids running around under the various country flags hanging above our heads. The Night Market was a place of liveliness. As the second Night Market back from the pandemic, the WPA saw an increase in enthusiasm—and ticket sales—from last year. The Night Market highlighted different cultures through activities such as a fashion show, ancient Olympic games, and a folklorico performance.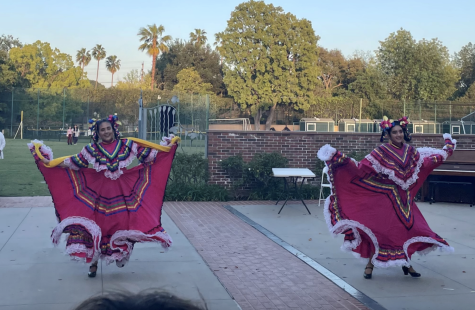 The Night Market kicked off with a showcase of traditional fashion from around the world. Jessica S. '27 started the show with a Korean fan dance. Other contestants wearing outfits from countries such as Finland, Mexico, China, and more, strutted out of the Dance Studio with pride as they showed off their colorful heritage. "This fashion show provided a unique and exciting way for students to celebrate and share their cultural heritage with others. By including this element in the event, the Night Market further promotes cultural diversity and encourages students to take pride in their cultural background," WPA co-chair Cecilia Lopez said.
After the fashion show, students in the Latin IV class led contestants through an ancient Olympic themed course on the field. Later into the night, Elena R. '24 and her mom performed a traditional Mexican dance called folklorico. As they danced, their pink dresses transformed into majestic wings.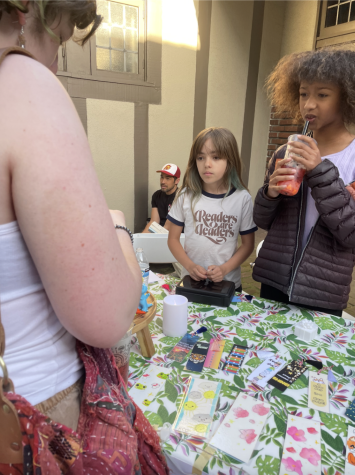 In the Student Bazaar, Westridge students became entrepreneurs. The Braun Patio was packed with booths selling a variety of products from crochet jewelry to plants. "Personally, I especially appreciate the Student Bazaar. The bazaar is where students have the opportunity to run shops to showcase their interests, talents, and skills while gaining financial literacy as entrepreneurs. Additionally, with each participant contributing 20% of the revenue to school, the bazaar is a fantastic way of learning how to run an impactful small business," WPA President Lisa Burke said.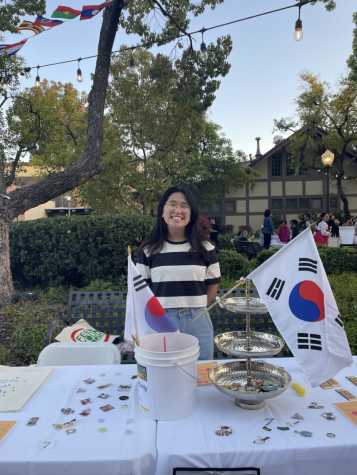 On Madeline Court, different affinities—student groups of a shared identity—had booths set up to share their culture with others and raise money. The Latine Affinity sold bracelets and coin purses from local artists at La Placita Olvera as well as hot chocolate, coffee, and champurrado mixes from La Monarca. "It was a really good opportunity to share our culture with the Westridge community," Isabella V. '24, a head of the affinity, said.
The Korean affinity sold screen printed tote bags and goody bags with Korean treats and stickers. "[At the Night Market] we all shared our own cultures and food, especially food, and traditional clothing," Lauren W. '26, a member of the Korean affinity said.
The market also included a feast with food from around the world waiting for hungry families on Ayrshire Courtyard. Sizzling tacos, boba, and desserts were some fan favorites. Parent and student volunteers worked the busy food stands and gave visitors a taste of their heritage.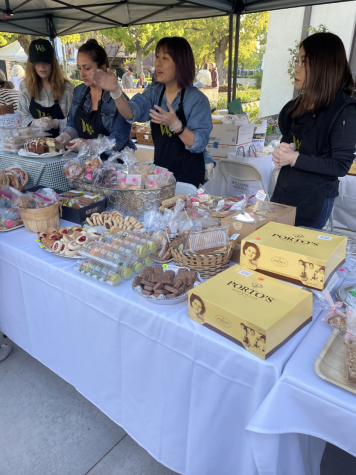 Originally, the Night Market solely included parents from the Multicultural Parent Collaborative. Parents would bring their favorite cultural dishes to the Pitcairn living room to celebrate and share with each other. "Expanding it to include students seemed to be the natural next step. From there, the Night Market was born… It truly is an event for everyone in our Westridge community, even the new incoming fa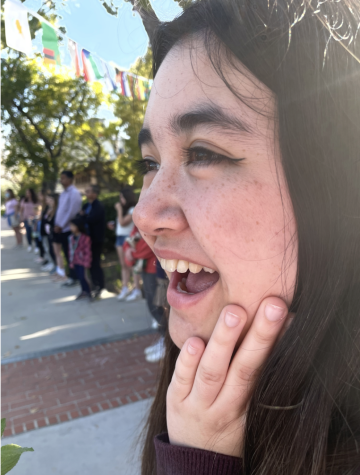 milies are invited!" Ms. Burke said.
The Night Market is one of the first opportunities for newly admitted families to experience a Westridge event. For Layla R. '26, a new student last year, the Night Market was a place to meet new people. "The Night Market was the first big Westridge event that I went to and it's where I met a lot of my current, really good friends, so it was a really good opportunity to be so welcomed!" Layla said.
No matter if it's through dancing, fashion, or food, the Night Market is an opportunity to share a taste of one's traditions with the Westridge community. "The Night Market embodies our mission around diversity, equity, inclusion, and belonging. It is a celebration of all the different cultures that are represented at Westridge, and it doesn't do it in a way that highlights differences but more in ways that make us stronger and better and a more effective community," Dr. Zanita Kelly, Director of Lower and Middle School, said.
Leave a Comment
About the Contributors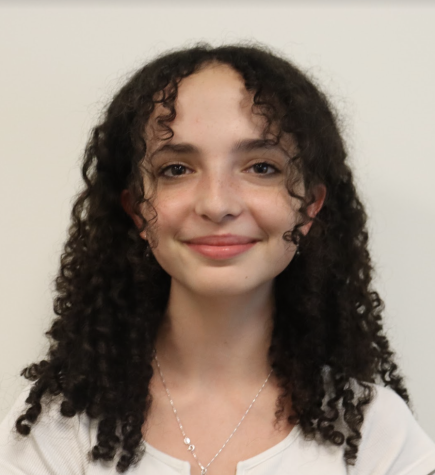 Eliza W., Managing Editor
Eliza is the Managing Editor of Spyglass, and has been a part of the Spyglass staff for three years. In her free time, she enjoys thrift shopping, listening...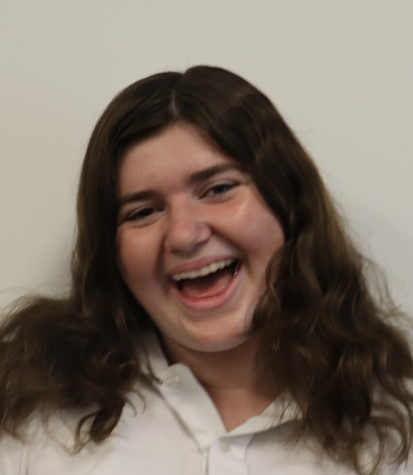 Ella B., Editor
Ella is in her fourth year writing for Spyglass, first year as an editor, and her second year developing Spyglass' social media presence. When she is not...