Annual Voices in Literature Conference Speaks to the Theme of "Disruption"
On April 19th, the Westridge English Department hosted its 11th annual Voices in Literature and Culture Conference, exploring the theme of "Disruption." 
This conference is connected to the Perspectives in Literature class, an interdisciplinary course which allows students to approach literature from different cultures and perspectives. While the conference requires Perspectives students to present, this event also provides an official platform for all Westridge students to spotlight their literary creativity through the lens of the chosen theme. 
In order to participate, students submitted a 250-word proposal, outlining the main ideas and structure of their presentations, including a visual aspect—an essay, film, costume design, painting, etc.
"We really wanted to find a place to celebrate our English students who were doing really phenomenal work and didn't have a platform to share it," said Tarra Stevenson, English Department Chair and instructor for the Perspectives in Literature class. "We have art galleries on campus for the artists, and we always have things for science, but we didn't have anything for English. The genesis of it was just to celebrate our students and the phenomenal thinking that they do."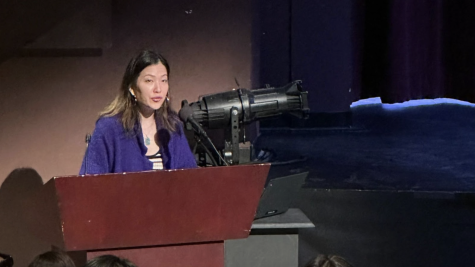 This year's conference kicked off with keynote speaker Jean Chen Ho. In her keynote speech, Dr. Ho reflected on what the theme of disruption meant to her, incorporating Audre Lorde's essay, "Uses of the Erotic: The Erotic as Power." Using Lorde's words as evidence, Dr. Ho spoke about how disruption is connected to creativity and should not be ignored. In her speech, Dr. Ho said, "There is such excitement that I feel when I read this manifesto. There is a kind of deep-rooted knowledge that comes from an awareness of the self and awareness of one's creative energy, and we cannot ignore that source of power in our lives. So when I began considering this idea of disruption, how it's defined in the dictionary, and how it's being used in this conference…I'm excited by the reclaiming of the word."
After Dr. Ho's note, students dispersed throughout campus to experience student presentations. At the Commons, spectators were able to hear a panel discussion. The panel featured seven projects made by Perspectives students and covered topics from disruption in relation to life and death to the transcendence of the gender binaries in love.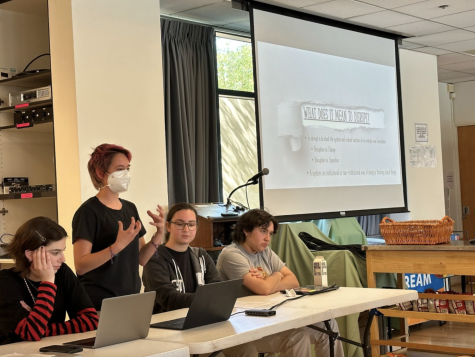 In the English Classroom Building, 15 oral presentations were divided into three categories: Life and Death, Environment and Identity, and Gender. Each section revealed various applications of disruption, such as the role of disruption within women's healthcare in the U.S., religion in the media, and the disruption to gender and race through narration.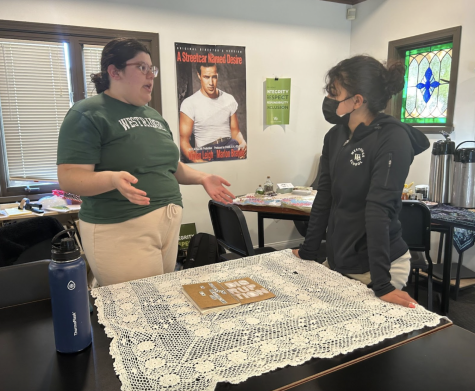 Keaton L. '24 described the behind-the-scenes work on her project focusing on "Religion in the Media," a compilation of media featuring different viewpoints on religion. "I started thinking about all of the interdisciplinary things we've done throughout the class, and how we brought in different texts and forms of media that influence our opinion on things," she said. "And I thought about how religion is influencing people's viewpoints on certain topics…by providing a moral code. So I started from a moral code and built off of that."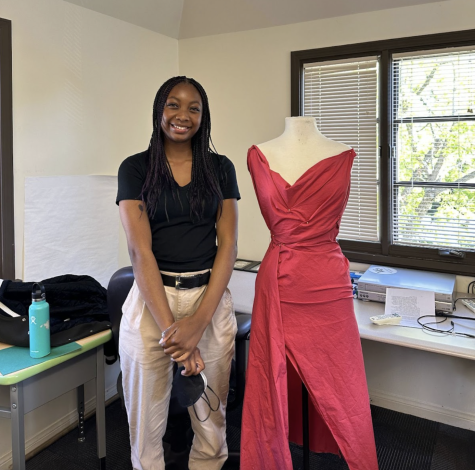 Through her visual component, Jazz D. '23 explored the concept of fashion as a form of covert resistance, a type of disruption done in an unclear manner. "One of the poems I analyzed was called 'What Do Women Want?' In the poem, a dress acts as a vehicle for all the things [the narrator] wants to do. So, in my essay and for my project, I wanted to recreate that red dress," said Jazz. 
Many were amazed by the different projects created surrounding the theme of disruption. "I thought it was really interesting how with the one word, 'disruption,' you have so many different ideas that come out of it," Lindsay B. '25 said.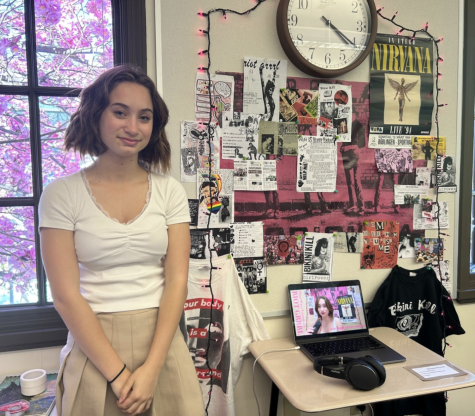 "It's really incredible seeing so many different voices and everyone's different takes on disruption," said Lucia P. '24, a presenter at the conference. "Disruption is such a fluid thing, and it means something different to everyone, and getting to experience that is really interesting."
Overall, the conference allowed for large amounts of creativity to shine. "At the conference, you'll see that people are talking about completely different things," added Anna K. '24, who presented how the invention of toilet paper positively disrupted society. "I'm here talking about toilet paper; Kiera is talking about women's health care. You have a variety of different topics ranging from very serious issues to very light-hearted and comical ones. It is a really cool opportunity to hear so many ideas surrounding the topic."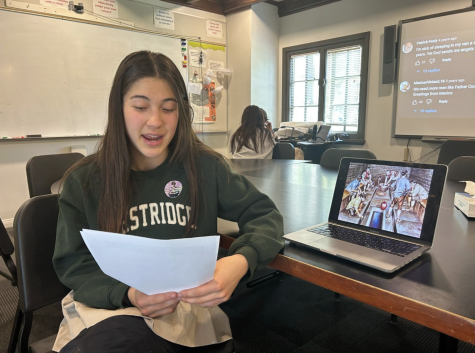 Leave a Comment
About the Contributors
Hannah W., Staff Writer
Hannah is a senior staff writer in her fourth year in Spyglass. During her free time, she likes to watch the Dodgers, eat ice cream, and enjoy Tom Hanks...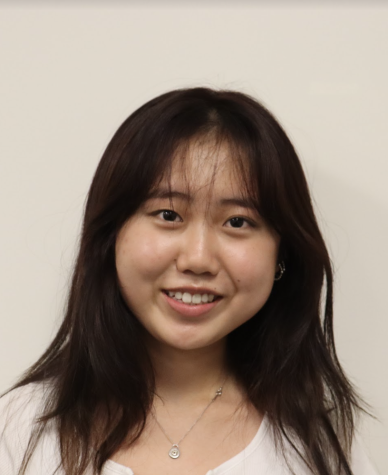 Jessica W., Staff Writer
Jessica is a senior staff writer in her third year in Spyglass. She enjoys reading, listening to music, and going on walks in her freetime.