Did you know that Lana Del Rey is incapable of making short titles (but her new album is good)
Lana Del Rey, alternative pop phenomenon, returns to the spotlight with her ninth studio album, Did you know that there's a tunnel under Ocean Blvd (DYKTTATUOB), announced last December with the drop of its title song. With virtually no lead-up to the release of said song, fans across the world scrambled to dust off their Del Rey merch after 2021's double-whammy: Chemtrails Over the Country Club and Blue Banisters. 
The singer's audience grew immensely thanks to TikTok, and fans of every Del Rey era—from 2012's Born to Die to 2017's Lust for Life—united, hoping for her next best American record. There were initially some critiques about the album's lengthy 9-word name—nothing new for the artist if we remember NFR's "hope is a dangerous thing for a woman like me to have – but I have it" or LFL's "God Bless America – And All The Beautiful Women In It." However, after Del Rey released the 7-minute long (are we seeing a pattern) "A&W" on Valentine's Day, many expected the album to top 2019's NFR, an established fan-favorite.
"Honestly I didn't like Lana's music at all until I heard 'A&W,' which completely changed my aversion towards Lana," said Alice C. '25.
"A&W," for good reason, immediately set the standard and tone for the rest of the album. With two halves—the first composed of acoustic folk strums, the second of experimental hip-hop beats—Lana Del Rey narrates her story on self-love, body image, and being demonized for her sexuality, all through melancholic yet fiery lyrics—including: "I mean, look at me, look at the length of my hair / My face, the shape of my body / Do you really think I give a damn what I do / After years of just hearing them talking?".
Del Rey's musical experimentation doesn't stop there as she continues to exhibit her melodic mastery with "Peppers" ft. Tommy Genesis.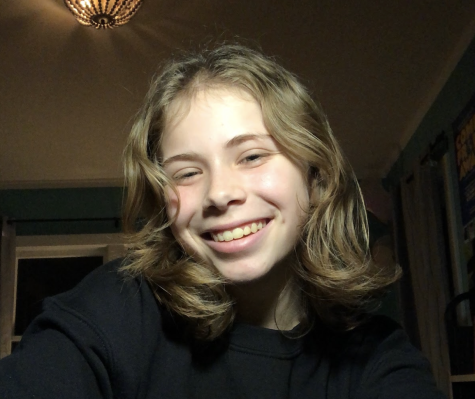 Eliza L. '25 said, "'Peppers' came out of nowhere but I kinda love it." 
Per its name, the spicy pick-me-up revolves around the Red Hot Chili Peppers and Angelina Jolie; and while the lyrics are playful and straightforward (unlike the others on the album), "Peppers" landed itself a spot in my top three favorites of the album. Tommy Genesis' vocals lay beautifully with Lana Del Rey's—and it's comforting to see the singer actually feature her features, unlike someone else…—and with a frisky melody, it's hard not to bop your head along. 
Besides "Peppers," all other songs on DYKTTATUOB echo Del Rey's classic gloomy and nebulous musical style. The lush and hypnotic title ballad "Did you know that there's a tunnel under Ocean Blvd" references the forgotten Jergins Tunnel under Ocean Boulevard, and mirrors Lana Del Rey's own fear of abandonment and not being truly loved. Though this frightfully-long title is one to sweep under the rug, lyrics like "I can't help but feel somewhat like my body marred my soul / Handmade beauty sealed up by two man-made walls" make me confident that her fear won't be fulfilled.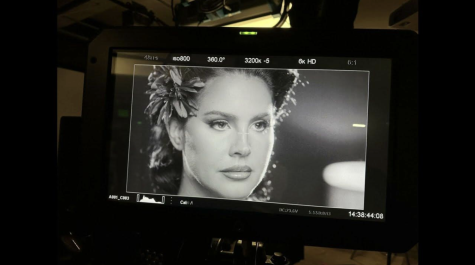 Alas, Producer Jack Antonoff did sanction another gargantuan 13-word song title, "Grandfather please stand on the shoulders of my father while he's deep-sea fishing"—but do not fear! Despite its hulking name, it's a delicate track infused with nature-esque, familial, and philosophical themes. And perhaps as a nod to her 2020 controversial "Question for the Culture" response, the singer also included the lyric: "Regrettably, [I'm] also a White woman / But I have good intentions…". After many race related controversies, I'm glad she has finally come to this conclusion! We love a self-aware queen. 
Preceding the lovely "GPSOTSOMFWHDF" (this acronym is criminal) is "Paris, Texas" ft. SYML, a dreamy lullaby which some fans have compared to Coraline's eerie atmosphere. While this number does not actually include SYML—Del Rey simply sampled it from him—"Candy Necklace" ft. Jon Batiste does include a verse sung by Batiste. Another entry into my top three, "Candy Necklace" embraces a piano solo and fuses Del Rey and Batiste's vocals together to melt in your ears; but the polished melody veils the song's sinister message of toxicity blinded by superficial love.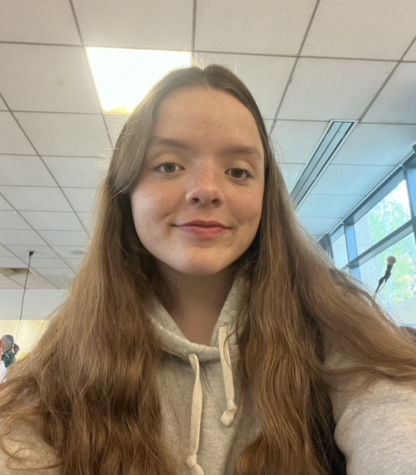 Audrey B. '25 felt that "…[Candy Necklace had] a very soothing melody that [was] so calming yet so strong. I definitely think it is one of the underrated songs on the album."
Unfortunately, all good things must come to an end—and that end, or rather those ends—are the "Judah Smith Interlude" and "Jon Batiste Interlude." Immediately after Lana Del Rey tricked me into listening to the combined 8 minutes of these atrocities, I promptly hid both songs in Spotify to relieve me of any future encounters with them. Unlike the interludes you'd see in Dr. Busch's class, Smith's track is literally just a sermon that no one asked for—and yes, it may be for 'artistic' purposes, but you will not catch me listening to this voluntarily. However, Batiste's does have a musical accompaniment that adds to DYKTTATUOB's delirious energy. Lana likely used these interludes to enhance the album's atmosphere and listener experience, marvelously showcasing her move away from the norm and towards fulfilling her own artistic vision.
…Still, these interludes, musically, sit comfortably as the worst of the album (and possibly of Del Rey's entire discography?). 
But snatching my #1 spot on DYKTTATUOB is the closing track "Taco Truck x VB," which offers a sort of addendum—an homage—to NFR's "Venice B*tch." This piece supersedes all others, and maybe rectifies both interludes…maybe. Even though the majority is sampled from VB, the "Taco Truck" inserts—"Oh that's why they call me Lanita / When I get down I'm bonita"—are simply too addictive and leave you craving more. Funnily enough, these lyrics also play into what fans called the singer's "Latina accent" in 2017, deeming her "Latina Del Rey."
Despite the many songs off DYKTTATUOB that remain unmentioned—from the touching (but drifting) lyrics of "Kintsugi" and "Let The Light In" ft. Father John Misty, to the personal intimacy of "The Grants" and "Fingertips"—all contributed to the excellence and innovation of this album. Even with certain…dents here and there, Lana Del Rey has created nothing short of a phenomenal album full of remembrance, sincerity, and existential contemplation. In comparison to previous albums, Did you know that there's a tunnel under Ocean Blvd's caliber is still up for debate, but its reflection of Lana Del Rey's character is definitely one of the best we've seen from the singer. We can only anticipate where Del Rey goes next.
Soundin' off, bang bang, kiss kiss.
Leave a Comment
About the Contributor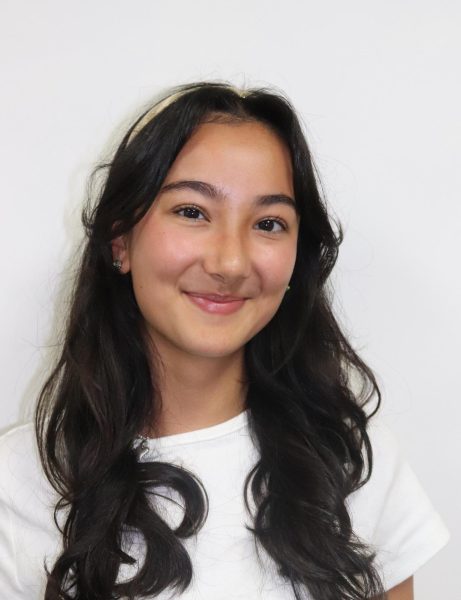 Mirella C., Staff Writer
Mirella is a junior and in her second year as a Spyglass staff writer. When she isn't blazing through her articles, you can find her reading, curating...