Middle School Track and Field Takes First Place at Poly Invitational Meet
For the first time ever on March 8, 2023, the Westridge Middle School Track and Field team earned first place at the Poly Invitational Meet at Caltech. The schools invited along with Westridge were High Point Academy, Chandler School, Clairbourn School, Flintridge Preparatory School, Polytechnic School, and Mayfield Junior School.
32 members of the Westridge Middle School Track and Field team participated in different running and field events, and even some members who were not participating in an event came to support their teammates. 
The team practices every day either running around Frank Field or practicing on the track at Occidental College. Allison Clark, Physical Education Teacher, and Jenna Orlandini, Volleyball Program Director and Physical Educator, help condition the team and determine what event is best for each individual player to compete in. 
 Even with the rainy weather, the team continued to practice their conditioning and prepare for their future meets. "The rain was a challenge to navigate around especially for the longer distance runners not having as much as prep time to run those distances, and with our specialty events like the Long Jump and Shot Put not being able to access those were also challenging," said Coach Allison.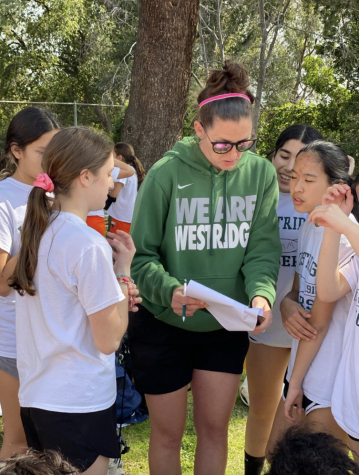 Some of the placements made by Westridge Middle School students were:
Brynn C. '27: 1st in Girls 400m, 1st in Girls 4 x 100 relay
Makayla J. '27: 1st in Girls 4 x 100 relay, 2nd in Girls Long Jump, 3rd in Girls 100m dash
Layla R. '27: 1st in Girls 4 x 100 relay, 1st Girls 100m dash 
Willa E. '28: 1st in Girls 4 x 100m relay
Marley P. '27: 2nd in Girls 75m hurdles
Lora K. '27: 2nd in Girls Shot Put
Shania W. '27, Rebecca L. '27, Ilyana P. '28, Bianca P. '28: 3rd in Girls 4 x 400m relay 
Bennent T. '28: 3rd in Girls 80m hurdles
A ceremony was held on March 10, 2023, during Middle School Track and Field practice where first, second, and third-place winners were awarded ribbons. 
The team was thrilled by their success at the meet. Shania W '27 said, "It was worth hurting our bodies for." 
Coach Allison said, "I was incredibly proud, the track team has worked so hard this season, and last season as well we had like flashes of really great performances." 
The Middle School League Finals will take place on March 16, 2023, having been postponed because of inclement weather. Westridge, along with two other schools, will not be able to attend because of a variety of conflicts. However, to celebrate their successful season, the Middle School Track and Field Team held a team party on March 14, 2023.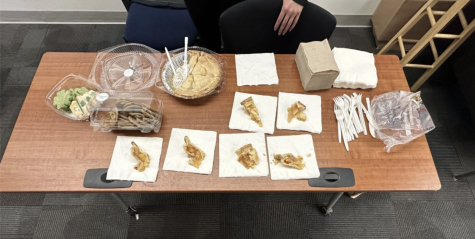 Leave a Comment
About the Contributor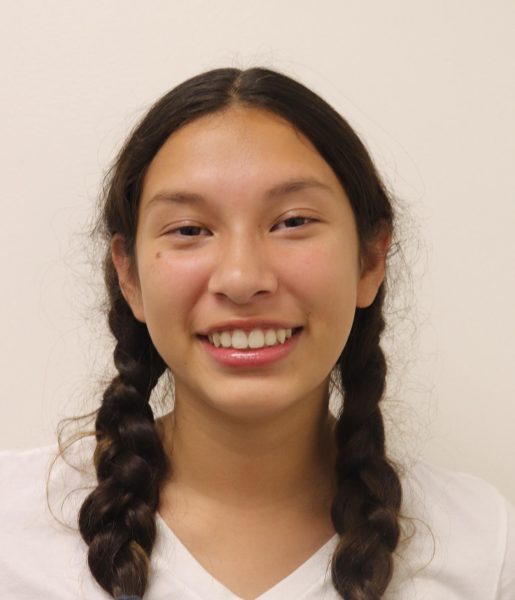 Rebecca L., Staff Writer
Rebecca is a freshman in her third year of writing for Spyglass. Other than school work and volleyball taking up most of her time, you'll find her constantly...