All School Day Returns to Westridge with "Into the Wild" Theme
On Friday, March 3, Westridge held its first All School Day (ASD) since the pandemic in 2020 with the theme "Into the Wild," giving students a much-needed break from the stress of third quarter. 
"I was really hyped [about ASD]  because I'm a junior, and it's been a very stressful semester. So this is just a great day to have fun with my friends and spend quality time with them," said Ashley Z. '24.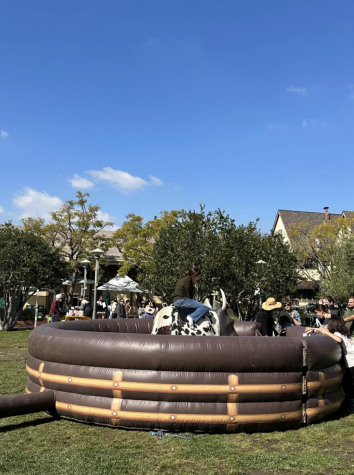 Held every spring, ASD is a day in which students partake in activities organized by the Associated Student Body (ASB) and Ms. Brittany Coker, Dean of Upper School Student Activities, instead of attending their regular classes. Due to the pandemic and budget cuts, ASD has been canceled for the past two years. Despite the hiatus, Ms. Coker said that ASD's reinstitution will be permanent.
Significant budget cuts presented challenges for ASB when organizing the event, a day that had been previously characterized by its extravagant activities. As the budgets for the 2021–2022 and 2022–2023 school years were redistributed, the original amount allocated for ASD was reduced to $7,000—half the amount spent in past years. "We can't do the same sort of larger scale, vendor-driven activities. We also ended the day early," said Ms. Coker. By making the event shorter, the lunch costs for around 650 faculty members and students did not eat into the already limited budget. 
While planning the event, ASB adopted a very collaborative process, especially when it came to choosing the theme. "We all came together and thought of ways in which our theme of the year—embrace—would interact with the theme that we wanted to put into All School Day," said ASB President Morgan H. '23.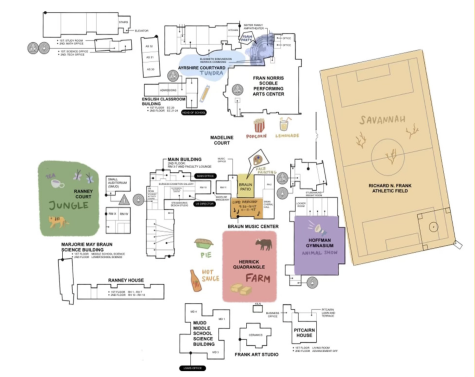 Although ASB started planning the event last year, most of the preparations, such as filming the theme reveal video and making posters to place around campus, were done in the two weeks leading up to ASD. ASB worked with a smaller budget and enjoyed their time organizing the event. "A lot of planning now had to be more DIY-ish where we're making our posters and designing some of the activities we can do. I think that really brought our student government together and also our school together," said Morgan.
This year, ASB divided Westridge's campus into multiple "biomes"—the tundra, jungle, farm, and savannah. Each zone hosted activities related to its setting. Faculty served hot cocoa at the tundra, and students splashed around in a foam pit resembling snow. At the jungle, students made color-changing tea, wrote notes on butterfly-shaped cards, and rode mechanical animals. The farm featured a sack-racing competition and a mechanical bull alongside a pie and hot sauce tasting booth. Large inflatable structures stretched over the savannah. Outside of the four zones, students enjoyed an animal show, line dancing, face painting, and a popcorn and lemonade station.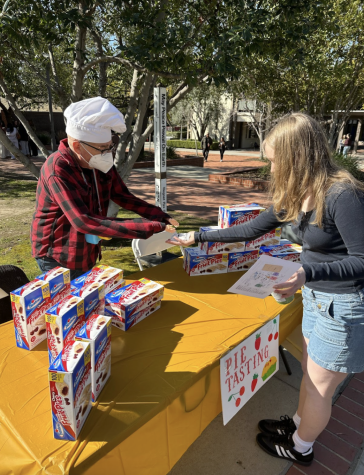 Despite the decreased budget for ASD, students spoke fondly of the event.
"I think it's a really fun break from regular school activity. It's nice to hang out with your friends," said Maya L. '23. Though she did not expect the theme to be "Into the Wild," she appreciated the blend of different parts of the world. 
New students experienced ASD for the first time and were charmed by the festivities. "I'm new to Westridge, so I thought there would only be a couple of things [to do], but there's so much to do. This is really exciting, and ASB has put so much effort into this," said Nina J. '26.
"I was really excited because of the posters [ASB] put up, and I thought it was going to be country themed," said Nia H. '27. Participating in the line dancing and bull riding activities, Nia had fun at her first ASD and looks forward to experiencing the tradition in the future.
With ASD's successful return this year, many Westridge students and faculty members were reminded of the power of the event in bringing the school together. Lower and Middle School Assistant Emma Ho'o said, "I think that anytime we do these all together, big community events, it feels new and fresh. But at the same time, it's something we've always done. It just feels so quintessentially Westridge."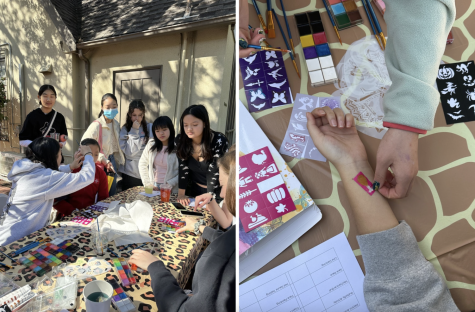 Leave a Comment
About the Contributor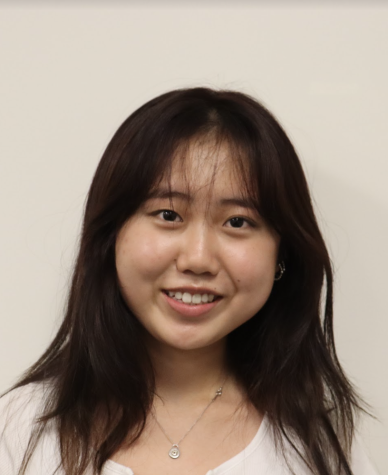 Jessica W., Staff Writer
Jessica is a senior staff writer in her third year in Spyglass. She enjoys reading, listening to music, and going on walks in her freetime.