Bringing Home the Gold and Silver: Westridge Students Win Creative Writing Awards
On January 31st, Westridge students Quinn N. '20 and Nica K. '21 looked at their inboxes to find an email notifying them that they had won Scholastic writing awards–a Gold key and Silver key respectively. Gold Keys are the highest level of award, followed by Silver Keys, then Honorable Mentions. They applied for the awards in October, and only a little over 200 Gold keys and 400 Silver keys were awarded to students in their region.
Both have applied to the Scholastic program before–last year Quinn won a Gold Key and Honorable Mention, and Nica brought home a Gold Key. Although they've received creative writing awards in the past, both were happy to earn another one. "I was very excited. I won a Gold Key last year for a short story, but this was for a writing portfolio of stuff I was really proud of,"commented Quinn.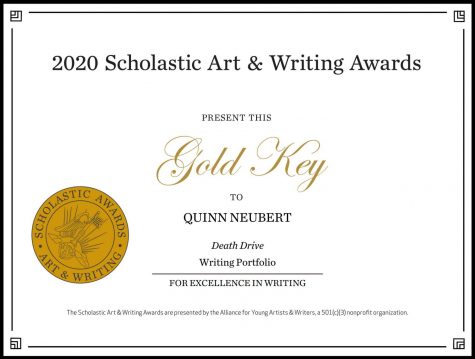 Quinn usually writes horror stories, mainly exploring the human psyche–often there's a lot of murder involved. "A lot of my inspiration for horror comes from my anxiety mainly. It helps me to write about things I'm scared about," explained Quinn.
Nica often leans toward poetry; however, her winning piece was a two-page science fantasy piece. The inspiration for the piece and its imagery came from a recurring dream of three dogs who oversaw the creation of the universe. Throughout her writing, she scatters commentary about climate change and the destructive nature of humans.
"
It's important to become a part of a larger discussion that the rest of the world is having."
— Tarra Stevenson
"As much as you are trying to craft your work, part of the experience is submitting," said Tarra Stevenson, Upper School Creative Writing Teacher. "It's important to become a part of a larger discussion that the rest of the world is having."
For Nica, winning the Scholastic award offered up many more writing opportunities. She won the Gold Key last year and then received financial aid to attend a University of Iowa writing program. "I got to be able to go there and meet these really cool people and speak to authors and other published poets," said Nica.
Participating in writing contests is also an affirmation of their work. "It's nice to get that kind of validation. It is kind of vain, but I want people to like my work and to tell me that, so I can feel happy about what I'm doing," said Quinn.
"Creative writing is such an important opportunity to make a statement, and I love that [Nica and Quinn] are so enthusiastic about getting their thoughts out there, and I'm just really proud of them," said Ms. Stevenson. Ms. Stevenson shared a quote from Chimamanda Ngozi Adichie's TED Talk "The Danger of a Single Story". "Stories matter. Many stories matter. Stories have been used to dispossess and to malign, but stories can also be used to empower and to humanize. Stories can break the dignity of a people, but stories can also repair that broken dignity."
Leave a Comment
About the Contributor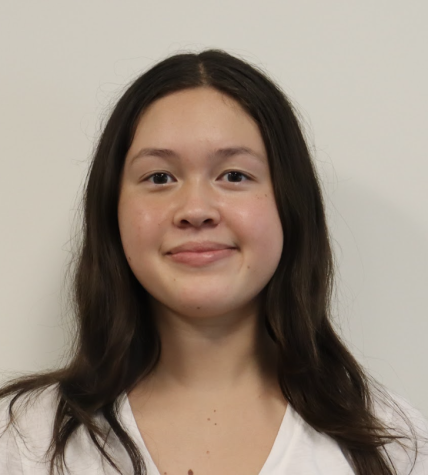 Katie S., Editor
Katie is a senior, and this is her fifth year on Spyglass and third year as an Editor. In her free time, she loves playing guitar, writing, and doing calligraphy.