A Love for Lifelong Learning Inspires Doctorates on Campus
As preoccupied as I am with high school graduation and college admissions, at times I contemplate life after college. It's hard to imagine it now, but perhaps some of us will choose a path toward a Ph.D., as several Westridge teachers have. Their examples not only inspire a new generation of scholars but reflect their own legacy of learning. Several Westridge teachers with doctorates highlighted a specific mentor or teacher who encouraged them to pursue an advanced degree. Others had always set their sights on earning a doctorate. Regardless of their respective paths or the challenges they encountered, all teachers cited a love of learning and passion for their field as the primary reason they chose to pursue an advanced degree.
Love of Learning 
For Upper School Spanish teacher Dr. Vicki Garrett, receiving her Ph.D. from UCLA was about expanding her knowledge. "It was all about learning everything I can learn, reading everything I get my hands on. And it was about taking my little small world and just trying to make it so much bigger."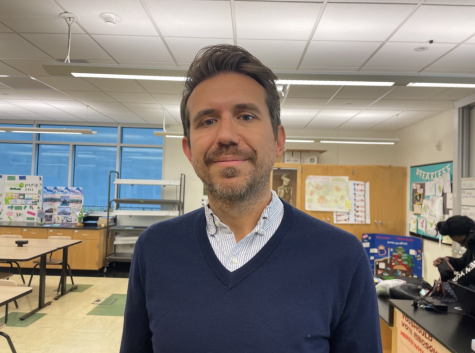 Although Upper School Science teacher Dr. Ryan Skophammer was not certain of his direction leading up to graduate school, he also knew that he wanted to spend more time in school and learn more. Skophammer, who also received his Ph.D. at UCLA, said, "I always liked school. I think [getting a doctorate] starts with the prospect of being able to do more school."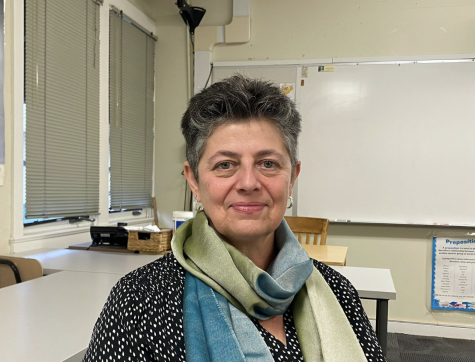 Dr. Diane Pintabone, Middle and Upper School Latin teacher, who earned her Ph.D. at USC, initially struggled to decide on a course of study. She started taking pre-medical classes as an undergraduate and found that she didn't enjoy the program. She then remembered her love of Latin. "In highschool, I had taken some Latin, and I thought I'll just take some Latin while I'm [in college]. And little by little, I thought I could be doing something I really like. Just the more I started studying it, the more I realized I wanted to go into that field and be happy doing something I was interested in, instead of something I thought I was supposed to do."
Dr. Jessica Perez Del Toro, Upper School Spanish teacher and Partnership for Success! Director, who received an Ed.D. from UCLA also articulated her love for school and how that shaped her education and career path. "I've always loved school, like, I could be in school forever, because I love learning. It's what keeps me alive. I love exploring things, I love taking classes and working with professors. And, you know, being part of educational institutions, I think that's why I teach, it's like I never left school," she said.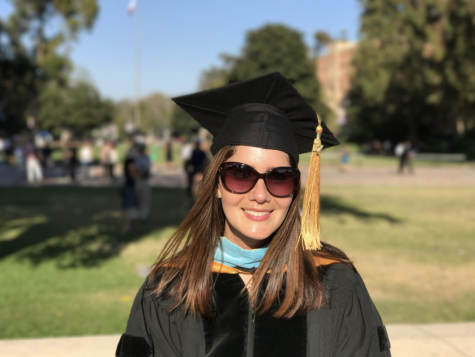 This is also why Dr. Del Toro decided to get an Ed.D. rather than a Ph.D. Although both are doctorates, an Ed.D. is a doctor of education while Ph.D. is a doctor of philosophy. She chose to take the Ed.D. track. "When I was thinking of what degree to pursue, the Ph.D. track was more geared toward people who wanted to do more writing and research and publishing. And although that sounds amazing and really cool, I wanted to be more in the classroom and as a practitioner, going into either administration or school leadership," she said.
Other teachers pursued their doctorates because of influential figures in their educational lives.
Upper School Science teacher Dr. Edye Udell received her Ph.D. at the California Institute of Technology. For Udell, seeing her professors' passion for their field inspired her to continue her educational path. "I wasn't ready to stop going to school yet. So I really enjoyed school, and I looked around, and I saw these professors, and I thought that that's the path I wanted to go on," she said.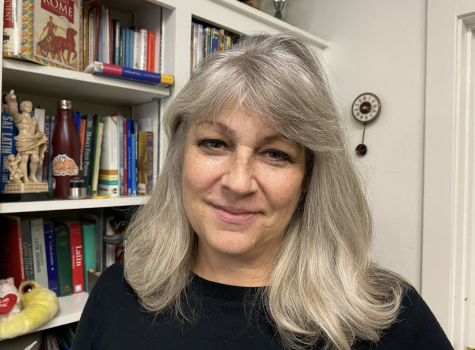 Dr. Hilary Malspeis, Upper School Latin teacher, also had a teacher who helped develop her path towards earning her doctorate and becoming a teacher. "I knew I had always wanted to be a teacher—in fact, a Latin teacher since I took Latin in highschool. Part of that was because I adored my Latin teacher, and I wanted to be just like her. And she, to me, was my transformational teacher." For this reason, Malspeis decided to pursue an Ed.D. from the University of La Verne.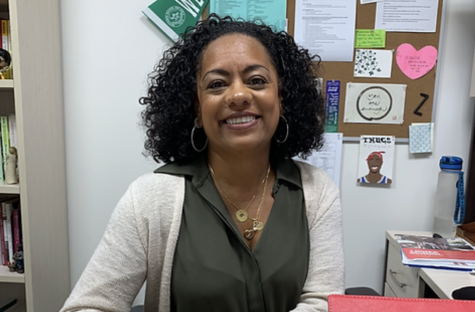 Female teachers and teachers of color who attended doctorate programs found that getting their Ph.D. or Ed.D. didn't seem like a possibility until they saw examples of other women and people of color pursuing a goal that seemed out of reach to them. 
Many teachers at Westridge shared that receiving their doctorate degrees was a significant moment of accomplishment that didn't come without hard work, genuine passion for their field, and many sacrifices. However, for minorities, particularly women and teachers of color, attaining a terminal degree had an additional significance.
Dr. Zanita Kelly, Director of Lower and Middle School, received her Ed.D from Pepperdine University. She said, "You think that achieving one of the terminal degrees is not for you because you don't see other people that look like you…I felt that I could do it simply because there was someone similar who had done it."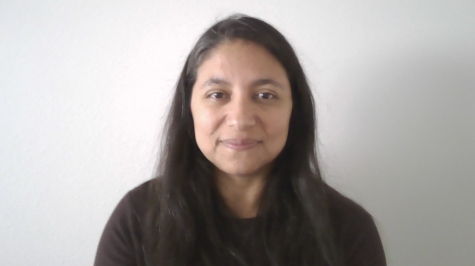 Dr. Jessica Bremmer, Upper School English teacher, earned her Ph.D. from USC. She agreed that having role models and encouragement from other women was what made her want to get a Ph.D. "I didn't grow up thinking I was going to get my Ph.D…I don't know that I would have made that decision on my own if these two women hadn't sort of steered me in that direction…I had these kinds of pictures of what was possible, in particular with these three women."
Dr. Kelly further emphasized the importance of representation and how it encourages younger women and people of color to pursue similar roles. "If you don't see yourself reflected in these positions in these roles, you don't really understand that you can be in those roles. It feels like it's not for you. So representation matters. Having people who support and encourage you matters," she said. 
While Dr. Kelly agreed that the lack of representation of minorities is one reason fewer women and people of color to aim for doctorate degrees, she also added that the problem stems from socioeconomic disparity. 
"There's a cost to a terminal degree," she said. "There is a bifurcation in this country around income inequality, and the ability to afford a terminal degree based on racial lines, socioeconomics, and lack of representation. I think those are key factors in why you don't see as many women or as many people of color in higher education."
Experiences in Doctorate Programs
When Dr. Kelly first entered her doctorate program, she described feeling a sense of inferiority and imposter syndrome. She began to question herself, "Am I as smart as all the people in this room? Do I have something of value to contribute? Should I raise my hand? Should I contribute to this conversation? Do I belong here?'" She explained, "It's an internal dialogue that people have when you are in a position where there aren't very many people that look like you are there."
Dr. Kelly said that while race may play a part in the apprehension she felt, there were other factors. "I know that [the apprehension] is not an issue of race. It's an issue about being comfortable. And perhaps race plays a small role in that. But I think we need people who are a reflection of who we are, whether it's gender, whether it's race, to support us in being able to open doors to say, 'You can do this.'"
According to the National Science Foundation's Survey of Earned Doctorates, only 4.4% of doctoral degrees are earned by Black women.
In contrast, Dr. Bremmer was surrounded by other students of color while attending her Ph.D. program. "I think my experience was maybe a little unique in the sense that in my cohort, I would say half of us were students of color. And there were more women than men. So I wasn't a minority in that regard," she said.
However, even that environment didn't come without its own set of complexities. "An interesting consequence of that is that both professors and other students of color expected me to follow a particular path in my graduate studies. So I felt very steered towards Chicano Studies," she said.
"Eventually, I did end up focusing on Mexican American literature, but I kind of had to get there on my own. I didn't want to feel that that was where people expected me to go just because of my background, my culture, and what I looked like." She continued, "It's a challenging thing as a person of color to think about what that balance is because there is a responsibility in some ways. And there has to be the freedom to also do what is the thing that is rewarding to you."
The role of race in representation raised other complex dynamics. Dr. Kelly said, "As a person of color, when you're trying to talk about issues, people really don't like it to be racialized. And I understand that. But some things are what they are…when you are in higher education, you walk this fine line, because you don't want to be seen as a person that is playing this racial card, even though there is no such thing."
Dr. Kelly also added that as a woman of color, the legitimacy of her position in higher education is often questioned. "You have to fight the perception of other people thinking you're here because of a special program where we're trying to get women or people of color."
New Paths and Pursuits
For some Upper School teachers, earning their doctorates was part of a path to teaching at a college level.
After some time, Dr. Garrett realized her true calling. "I really wanted to be a college professor. I really thought that was the dream…but when the moment arrived, I realized, no, this isn't actually it after all. The desire to have the title of tenured professor drifted away."
Dr. Garrett also cited the recession during the early 2000s as a precedent for fewer job openings in colleges, specifically for instructors in the humanities majors. "It was already sort of a precarious situation for humanities Ph.D.s. There weren't a lot of job openings…And the recession just restructured the funding for higher education in a really dramatic way."
The job market also impacted Dr. Bremmer's career plans. "I thought I would be headed towards teaching in a university. That was my goal, and that was my plan. But that's become a whole different career path that is really hard for people. There are not a lot of tenure track positions opening up, so people end up having to be adjunct professors, and I knew people teaching at four different schools to try and kind of piece together a full time job…I didn't want to do that."
Sacrifices in Pursuit of Success
Many teachers shared that earning a doctorate did not come without sacrifice, particularly in their personal and family lives.
"You don't get your doctorate because you're smart. I think for more than anything, it's that you made sacrifices, and you worked hard, and you persisted, and you pushed through. I think that's really what it's all about," Dr. Del Toro said. 
Similarly, Dr. Bremmer recalled juggling her Ph.D. program and family life, which proved difficult. "I had my son while I was in the program. So I was eight months pregnant when I had to defend my dissertation. It was an amazing time of intellectual growth in my life, and you know, really exhilarating…but I gave up a lot of time with my family, especially when I was working on my dissertation."
Giving up parts of a personal life were part of the struggle, but finances were another. Dr. Pintabone recalled the struggle of balancing an enormous workload with making ends meet. She said, "When I was in graduate school, it was very difficult to know if I would have the money to continue. So finances were difficult all the time." 
Doctorates at Westridge
As a school with a significant number of teachers with doctorate degrees, some teachers have found that their Ph.D.s have enriched their teaching and course design. However, others felt that though their Ph.D. gave them some added insight and opportunity, it didn't fundamentally change their Westridge teaching experience.
"I've been in academia, and I've done research, and that means some things for the programs that I set up, especially for biomedical research," said Skophammer. He runs Westridge's Research in Science class, which allows seniors to contribute to research alongside faculty members at universities such as Caltech and Occidental. Skophammer said that research he did both before and during the Ph.D. program gave him insight while running the research class.
Additionally, Dr. Del Toro added that teachers with doctorates can inspire students to follow similar paths. "[At Westridge] you have people who are lifelong learners…And I think that when you have folks in an institution with advanced degrees, it also sets a good example for students to persist, to work hard, to push themselves. And of course, it always opens up opportunities," she said.
Dr. Bremmer agreed that Ph.D.s provide a different set of opportunities and knowledge, but she added that the difference in knowledge between teachers with doctorates and those without is slim. "This is just kind of a really kind of astounding intellectual community here. Having a Ph.D. just brings a different kind of experience to that community. But I don't think it brings a different level of teaching in any way." 
She continued, "It's rare to have this many Ph.D.s teaching high school. I think it says a lot about this place and the students and kind of the opportunity to kind of flex those muscles. In that regard, it says a lot about Westridge, that there are many people who could be teaching at a university that are here instead." 
Corrections (11:20 a.m. Feb 6):
– A previous version of this article had a repeating paragraph
– For clarity, it was added that Dr. Zanita Kelly received her doctorate from Pepperdine University
Leave a Comment
About the Contributor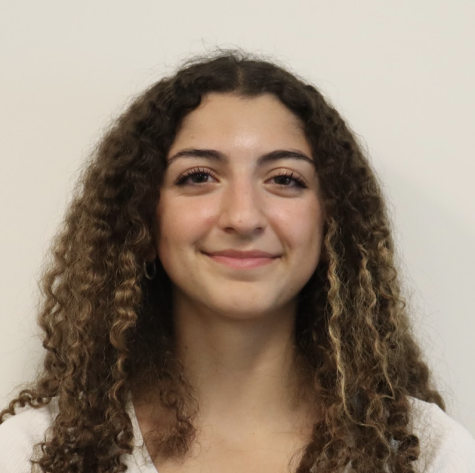 Daria H., Editor
Daria is a junior. This is her third year on Spyglass and second as an editor. Outside of Spyglass, you can find her reading, studying in coffee shops,...