Finding Confidence in Selling Girl Scout Cookies
It's raining, it's pouring, and who is this nine-year-old Girl Scout outside selling cookies!? Yep, that would be me, the overly energetic girl standing outside a Ralphs grocery store begging you to buy cookies as gallons of water splash down on the canopy above. No, I was not forced to do that. I actually wanted to be there. 
Every January and February since I can remember, my house has been filled to the brim with Thin Mints, S'mores, and Samoas. That's the life of a Girl Scout during cookie season. I am the "cookie girl" of my family and friends, the person you go to for all of your cookie needs. I have been the girl who stands out in the freezing cold at cookie booths because she needs to sell five more boxes of cookies to stay on track with her goal of selling five hundred boxes. And I have enjoyed every second of it.
It hasn't always been that way. Rejection has always been a fear of mine, and it's no different when selling Girl Scout cookies. Originally, I participated in door-to-door cookie selling. But going up to random houses asking people to buy cookies was, in my mind, the worst thing that could happen to me. Not only was I afraid of them not buying cookies, but even more so, I was afraid of being a nuisance. I was afraid of taking away their precious time. I was afraid of being the reason they had to pause the television and get up from their couch. I was afraid of being an annoying, overbearing little girl. 
So, I stopped. While I wish I could have powered through, knocking on people's doors will never be something that I am comfortable with, and that's okay with me. That doesn't mean I don't push myself out of my comfort zone. To make up for the door-to-door losses, I spend more time at cookie booths at grocery stores. 
Spending school nights at Girl Scout cookie booths, instead of doing homework or watching television, shaped me in more ways than one. Sitting outside the local Ralphs or Vons, I've heard stories from veterans, watched people donate boxes to a nearby homeless person, and chanted songs to encourage people to buy cookies. From learning to be persuasive, to doing quick math, to always keeping my booth stocked, it's rewarding to see the results of my efforts. 
I am responsible for my success. There's no teacher grading me, no other athlete directly competing with me. The only thing pushing me is myself, my ambition. In the end, everything is up to me. 
In 2022 alone, I sold over 950 boxes of cookies, a personal record. That record would have never come to life had I not spent years developing my confidence as a cookie seller. 
Selling cookies and being "that cookie girl" is a part of my identity, and will always be, even after I hang up my sash. The skills that I have gained from selling Girl Scout cookies are the greatest thing that could come from selling cookies.
Leave a Comment
About the Writer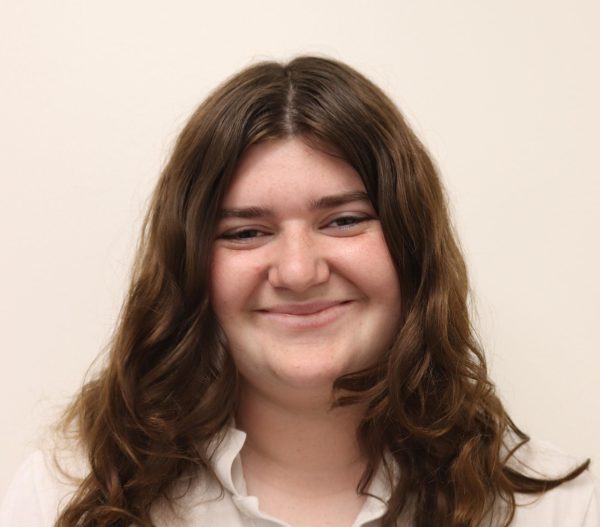 Ella B., Editor, Social Media Manager
Ella is in her fifth year writing for Spyglass, her second year as an editor, and her third year managing Spyglass' social media. When she is not writing...