Why Do So Many Celebrities Die at 27?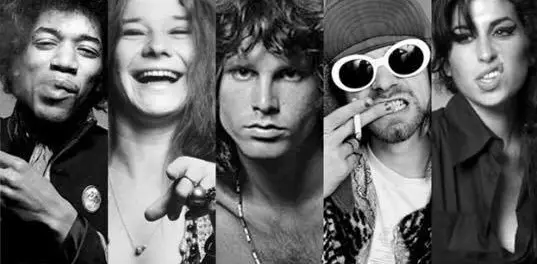 When my beloved Phoebe Bridgers turned 28 last August, I breathed a big sigh of relief: by surviving the year, she had avoided joining the dreaded "27 Club." The 27 Club curse has afflicted rock stars since the late '60s, when Janis Joplin, Jim Morrison, Jimi Hendrix, and Brian Jones died drug-fueled deaths within two years of each other at the age of 27. This creepy coincidence has fascinated music fans for decades, and Kurt Cobain's death at age 27 in 1994 established the 27 Club as a cultural phenomenon. When Amy Winehouse died in 2011 at—you guessed it—27, the Club became a bona fide rock'n'roll institution.
For the uninitiated who are wondering what the big deal is, here is a list of just a few of the truly surprising number of rock stars and musicians who died at age 27: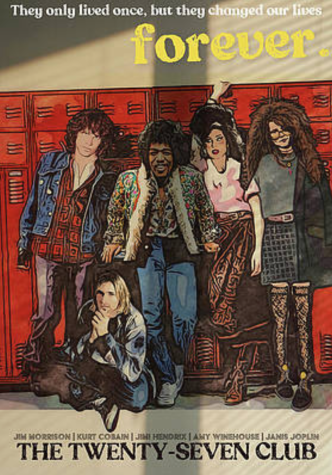 So why do so many talented young artists die at the age of 27? That question continues to capture our collective (morbid) curiosity. Psychologists, astrologists, rock journalists, and fans everywhere have speculated ad nauseam about the tragic oddity. 
Some psychologists say that the emotional angst that inspires people to write and perform music may also cause them to self-medicate with drugs and alcohol to escape their pain, making musicians a demographic that is more vulnerable to overdose and substance-abuse-related death.
Many members of the 27 Club had very difficult childhoods, grew up as outsiders, and suffered from self-doubt. By age 27, the weight of impending adulthood and the approach of 30 might stoke feelings of inadequacy to a breaking point, triggering the desire to escape through increasingly heavy (and risky) drug use. 
Medical doctors note that male testosterone production is at its peak around age 27, which is predictive of increased risk-taking and therefore drug overdoses, accidents, and violent death. Astrology buffs blame the moon's return to the house and sign it was in at the time of our birth. The first lunar return happens at around age 27 and signifies that it is time to take stock of karmic lessons learned and move to the next level of living (in this lifetime). This momentous astrological crossroads can feel overwhelming, leading to feelings of hopelessness and despair: one astrologist even claims that the 27 Club could just as well be called the "First Lunar Return Club." 
But rock journalist Greil Marcus probably offered the most likely explanation in the obituary he wrote for Brian Jones in the August 9, 1969 edition of Rolling Stone magazine: "Death permeates the world of rock and roll because it is a risky business. It's risky to be a star, to be treated like one, to act like one."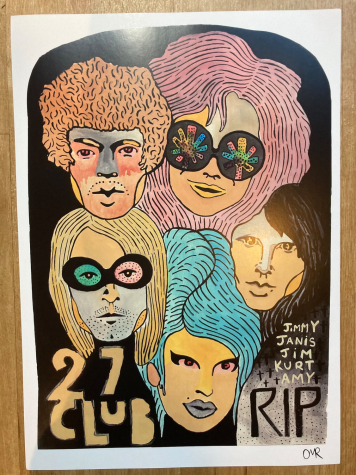 The idea that the culture of celebrity and the accompanying excesses—rather than some mystical hex around the age of 27—is to blame seems plausible. After all, countless other luminaries of the music world—including Aaliyah (22), the Notorious B.I.G. (24), Tupac Shakur (25), Sid Vicious (21), Buddy Holly (22), Selena Quintanilla (23), Mac Miller (26), Avicii (28), Elliott Smith (34), Juice Wrld (21)—have died too young, both before and after age 27. 
Still, the lore surrounding the 27 Club is such a large part of pop culture that Amy Winehouse herself expressed fears that she would die at age 27, three years before she actually did. Speculation about the Club has become a bit of a cottage industry, spawning books, countless articles like this one in publications ranging from school newspapers to music mags to psychology journals, and a robust selection of 27 Club-themed art and merch on Etsy and Pinterest.
Julien Baker and Lucy Dacus, two of my other favorite artists as well as members of the band Boygenius along with Phoebe Bridgers, are currently both 27 years old. I can only cross my fingers and hope that they, too, can escape the 27 Club.
Leave a Comment
About the Contributor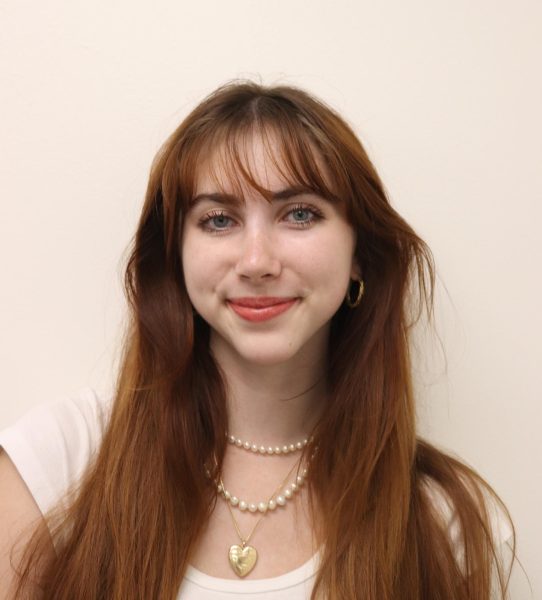 Reed D., Editor, Website Manager/Designer
Reed is a junior, and this is her fourth year on Spyglass and her second year juggling her roles as Editor, Website Manager, and Website Designer. Outside...