Tigers Persevere Despite Challenging Opposition: A Winter Sports Round-Up
Westridge has not won a Prep League title for winter sports since water polo's championship in 2017. Since then, the Tigers have struggled throughout the winter sports season to find success. Despite amazing talent on the opposition like Flintridge Preparatory School's soccer team who have won the league title for over ten years in a row or Polytechnic School's league champion water polo team, the Tigers continued to fight for their spot in their respective CIF playoffs. Due to the competitive teams in the Prep League, none of the Tigers three varsity teams advanced to CIF playoffs. Nonetheless, there are plenty of highlights that the Tigers can celebrate.
Varsity Soccer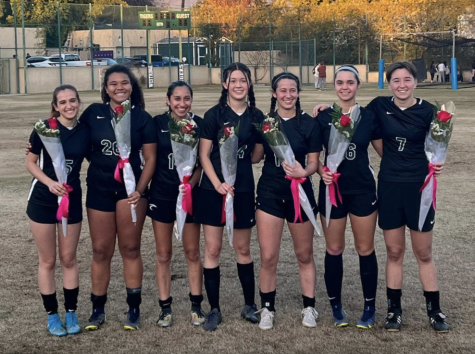 Varsity soccer's roster was dominated by seven seniors this year. Senior stars like Avery M., Sunday L., Gabby C., Isa A., and Izzy B., maintained their spots as starters for the team. With their veteran presence, they led the team to four victories, one more than the previous season. In addition to those four victories, Westridge tied the Polytechnic Panthers in both of their matches this season (4-4, 0-0). Those draws come after two years of losses to the Panthers. 
Last year, soccer lost stellar goalkeeper Jackie Pearce '22 who consistently made incredible saves to bail the Tigers out. This year, Brooklyn P. '25 and Micaela R. '26 stepped into the role of team's goalie tandem. Both Brooklyn and Micaela took strides in their careers this season. Brooklyn, JV Soccer's former goalie who played a few games for the varsity team last year, earned the majority of the starts for the team. On the other hand, Micaela worked her way up to starting two games against Mayfield and Polytechnic. With the development of these two underclassmen goalkeepers, the Tigers will have some goalkeeper stability for the next few years. 
Next year, the Tigers will keep their goalkeepers, but they will still lose seven of their seniors. Undeniably the Tigers' best players were seniors, so in the coming season, the team will have to recuperate from that loss. Remaining on the team though are solid defensive players Madeline T. '24 and Maya C. '24 and impressive offensive talents Sarah L. '25, Ximena A. '25, and Esperanza O-C. '26. 
Varsity Basketball
For the last six seasons, Westridge's varsity basketball team has struggled to win games. In the last six years, the Tigers have won only six games, despite playing well over 50. This year was no different after the Tigers claimed a league record of 1-11, beating Mayfield Senior School once. Their record makes them look far from great, but the Tigers gameplay tells a different story. In several of their games, at the halftime break, the Tigers would be close to their opponents in score, sometimes even winning, but after halftime, things go south for the Tigers. For example, in a game against league-rival Chadwick School, the Tigers led the Dolphins 20-17 at the halftime break. Despite that three-point lead, the Tigers lost the game 42-28, a fourteen point deficit. Another instance of this pattern happened against Rio Hondo Preparatory School. At the half, the Tigers led 19-17, but unfortunately fell 43-37. It's not uncommon in basketball for teams to have multi-point comebacks, but this issue was a frequent one for varsity basketball. Only losing two senior players, the team will look to resolve that issue in the next season.
Even though the Tigers basketball team didn't have many wins, there were many individual feats throughout the season. Isabel D. '26 had an excellent season and found herself as a key player on the team, despite being a freshman. Returning players Ariana E. '25 and Sarah K. '24 continued their strong play as they captained the team alongside sophomore Jaedyn T. Next year, the Tigers will look to improve their league and overall records while continuing to develop their young players.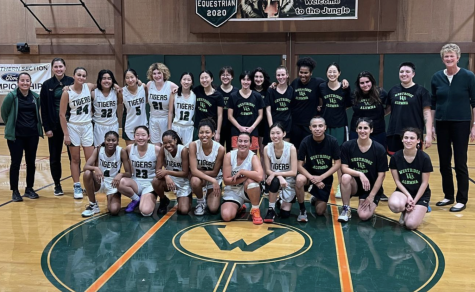 Water Polo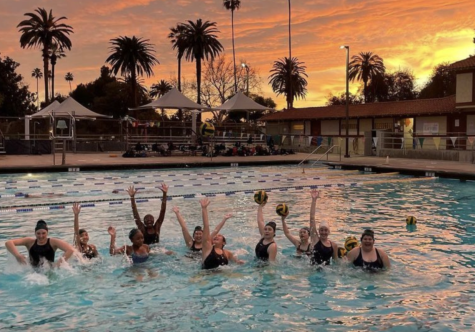 Last year, water polo lost captain Clara Kleindorfer '22. After Kleindorfer departed from the team, the Tigers needed guidance from experienced players. Normally, freshmen aren't considered experienced players, but Skye I. '26 made an immediate impact on the team upon her arrival. Bringing her background in club water polo, Skye was a star on this year's team. In the Tigers' final game of the year against the league champion Polytechnic Panthers, Skye posted seven goals. In comparison, only four other people scored in that game, each with one goal each. Skye continues to be a force to be reckoned with. Alongside other talented players in her grade like Josie W. '26 and sophomore MG N., the Tigers look like they are prepared to have an even stronger season next year. 
Leave a Comment
About the Writer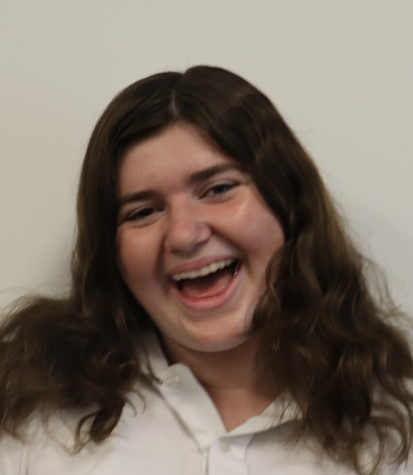 Ella B., Editor
Ella is in her fourth year writing for Spyglass, first year as an editor, and her second year developing Spyglass' social media presence. When she is not...