Happy Post-Grandparents and Friends Day! Here Is a Timeline for Those Who Missed It
On November 10th, Westridge hosted Grandparents and Friends Day, a special annual event where students invite their relatives to visit campus and sit in on classes. 
For those who missed this event, here is a timeline to guide you through:
8:30 – 9:00 am – Welcome Reception

To start off the day, grandparents and friends enjoy a buffet breakfast including mini pastries and hot drinks on Madeline Court. Most visitors take this time to chat with fellow grandparents and friends. "It is nice to see everyone join together for this special day and to have this kind of time to talk to other grandparents," said Ruth T., a relative of Jaedyn T. '25 and Taylor T. '28.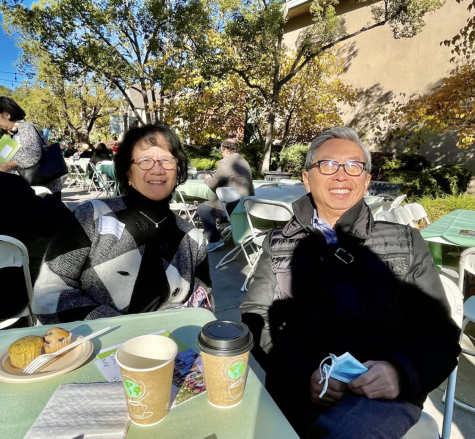 9:15 – 10:00 am – Special Music Performance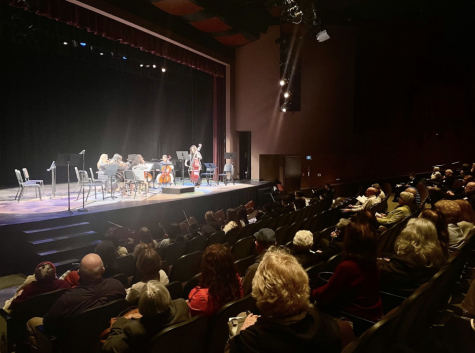 After the reception, grandparents and friends head into the Fran Norris Scoble Performance Arts Center (PAC) to watch a performance hosted by the Upper School Music Department. After a welcome speech by Head of School Ms. Kassar, the concert starts with the Upper School String Orchestra playing "Edelweiss" and "Beauty and the Beast," and concludes with the Glee Club.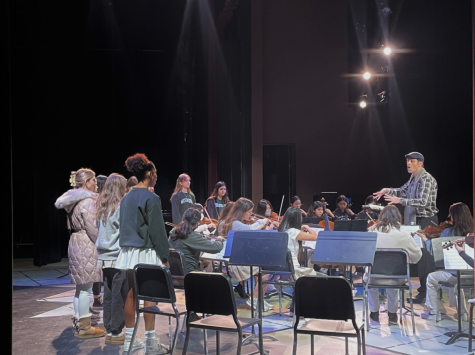 "It was really nice; I was surprised at how professional everybody was in the performance, and it made me think of how I should have played an instrument or something in high school. Everything was just really good," says Gloria Wills, a relative of Maeve V. '23.
10:15 – 12:00 pm – Class Visits 
At around 10:15 am, students and their accompanying grandparents attend their abbreviated 45-minute classes.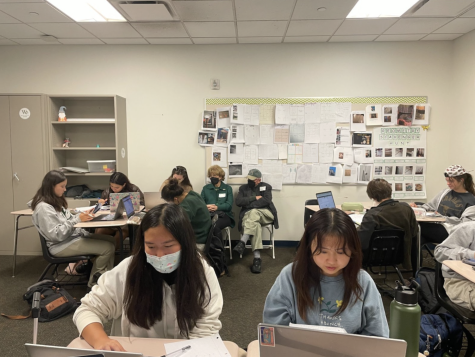 As class visits continue, some visitors share how this day brought back many fond memories of their own school years. "It is exciting to see the students in the classrooms, learning something new every day," said Audrey A. '24's grandfather. 
"I am super grateful to have visited Lauren's classes as it reminds me of my high school days of studying and learning," said a friend of Lauren W. '26 in Korean. "The school is beautiful, and the students are so kind and generous. Days like these are very nice experiences for both the students and the visitors and should be cherished." 
Leave a Comment
About the Contributor
Hannah W., Staff Writer
Hannah is a senior staff writer in her fourth year in Spyglass. During her free time, she likes to watch the Dodgers, eat ice cream, and enjoy Tom Hanks...