"My View of the World or Just Everything Is Expanding": Lusha G. '24 Spends the Year Studying Abroad
"My view of the world or just everything is expanding," recounted Lusha G. '24, Westridge's only student studying abroad for the 2022–2023 school year. 
After hearing about other students studying abroad, Lusha had the idea of joining a program that would allow her to study in Italy last October. 
Studying abroad in Viterbo, Italy, a small town located about an hour outside of Rome, Lusha is participating in a program composed of 40 American students, with grade levels ranging from high school sophomores to seniors. Along with learning about Italian culture, Lusha explained, "Everyone here is from different states and different parts of America. So kind of just being surrounded by people from all over America is really cool too." 
Along with exploring Italy in her free time, Lusha has been able to learn and immerse herself in the culture around her, as most of her classes are taught in Italian, with the exception of English and Math class.
At times, however, adapting to the new culture can be challenging. Lusha said, "Just adjusting to different things about the culture, sometimes it's hard to get used to. And then I'm also worried that when I come back [to the United States], there's gonna be another wave of culture shock, like adjusting from going back to America."
Lusha's experience studying abroad has been a far different experience than her traveling in the past, as she has had more opportunities to travel independently. She said, "I traveled a lot with my family before [studying abroad] so it's not necessarily new. But it's still really exciting to do it by myself." Outside of school, Lusha regularly explores Italy. So far this year, she has gone to Rome and Tarquinia. In the next few weeks, Lusha also hopes to go to Florence. 
During her time abroad, Lusha has recognized differences between the education system in Italy and the United States. "Actual Italian high school gets out at like 1pm…so the rest of the day you're just with your family and just spending time with them," said Lusha. 
Compared to Westridge and other private schools, the school system in Italy places less emphasis on college admissions. "The school system here and the way it's structured in college, college admissions is not that competitive or like, not much of a big deal really at all. So that level of pressure was taken off," said Lusha. 
Although Lusha's current school curriculum is still very rigorous and challenging, she has learned to not over fixate on grades and school. She noted, "When I was at Westridge, I would be at school all day stressing, thinking about grades. I'd go home and all I would do is homework and think about school stress. Even on the weekends, like I would barely go out, I would just be at home doing homework, stressing." 
However, this school year, Lusha has prioritized finding a balance between school and spending her time doing other activities that she enjoys. Outside of school, Lusha likes to spend her time volunteering or at her law internship. "After school, I go out, do my extracurriculars, explore, be with my friends, take a break. And I think it's so important, and I've just had so much more of a balance here, which has changed my perspective a lot," said Lusha. 
She continued, "I'm also slowly learning that like, I know, it sounds so cliche, but like there's more to life [than school]."
Leave a Comment
About the Contributor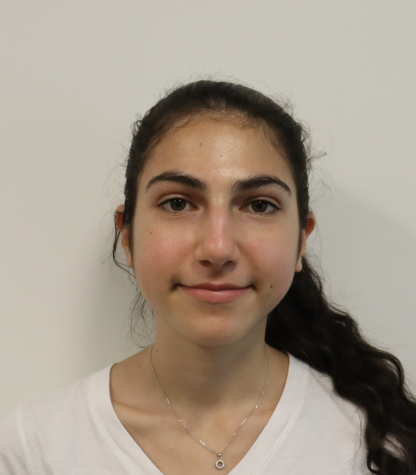 Sophene A., Editor
Sophene is a sophomore staff writer in her fourth year in Spyglass. She enjoys reporting on current ongoings and events. When she's not writing for Spyglass,...