World Cup Fever Hits Westridge
After much anticipation from soccer fans across the globe, the world's most prestigious tournament is back on our screens—the FIFA World Cup. Though often uninterested in most other sporting events, Westridge has embraced the World Cup with open arms. Across classrooms, students and teachers alike can be seen checking scores of matches, talking about dramatic games, and discussing everything else World Cup-related.
This World Cup is particularly special, as it is being hosted in November and December, rather than its typical summertime schedule. This is because the tournament is being held in Qatar, a country too hot in the summer to play soccer. 
While the timing may be unconventional, celebrating the tournament at school has been exciting for many. Micaela R. '26 said, " I think it's fun that it's during the school year because you get to see who everyone is [rooting] for and see so many cultural backgrounds throughout students and faculty."
"
I decided to make it my goal to make an opportunity like this available for everyone.
— Señorita Leon
Because of this rare occasion, students have been able to watch games in both the Performing Arts Center (PAC) and the Alumni Courtyard. This is largely due to the efforts of Ms. Sabrina Leon, also known by students as Señorita Leon, a Lower School Spanish and Computers teacher—and an avid soccer fan. She spoke about why she wanted World Cup games to be accessible to students. 
Señorita Leon also emphasized the sense of community that comes with watching the World Cup. "I've always enjoyed watching the World Cup with a community and there's nothing like it. And I wanted to recreate a space for that to happen where we could maybe hopefully make fans out of our students or our faculty, staff—and just a way for us all to just kind of connect together in one common activity."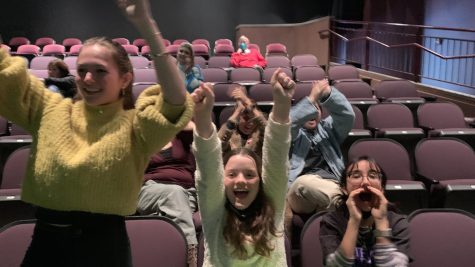 This sentiment has been echoed by many Westridge students, many of whom are enjoying the World Cup for the first time. 
Carolina H. '25 said, "Watching the World Cup at school has been a super great sense of community. I have been watching the World Cup with a bunch of other students and we all can relate to liking [to watch the matches]."
Holly N. '25 said, "I think that watching the World Cup has definitely brought together some of my classes, and it's really cool to see us all so excited about something that isn't related to school."
Without the help of Señorita Leon and other faculty members for showing games across campus, many students would not have been able to connect with the World Cup as much as they have.  "I've loved watching the kids enjoy the matches," said Señorita Leon.
The World Cup is scheduled to conclude on December 18, a Sunday. Students won't be able to watch the match together on campus, but after the past few weeks of bonding over watching the game, there will certainly be many students anxiously texting their friends about the ongoing events of the match. 
"I knew the World Cup was happening and I wasn't even planning to follow it, but seeing some of my teachers and classmates so passionate about some of the teams made me more interested in the World Cup and now I actually follow the World Cup. I have my peers and teachers to thank for that and I feel like watching the World Cup together has united us in a way that wasn't related to school and gave us something to be excited about in our stressful school days," said Holly.
Westridge Spyglass feels that they cannot write about the Qatar World Cup without acknowledging the various human rights abuses that went on in preparation for the World Cup. Additionally, Westridge Spyglass encourages readers to educate themselves on LGBTQ+ rights in Qatar and the sudden death of American journalist Grant Whahl. For further reading, Spyglass recommends: 
'Our dreams never came true.' These men helped build Qatar's World Cup, now they are struggling to survive
American journalist Grant Wahl, 48, dies after collapsing at Qatar World Cup
'It's not safe and it's not right.' Qatar says all are welcome to the World Cup but some LGBTQ soccer fans are staying away
Leave a Comment
About the Contributor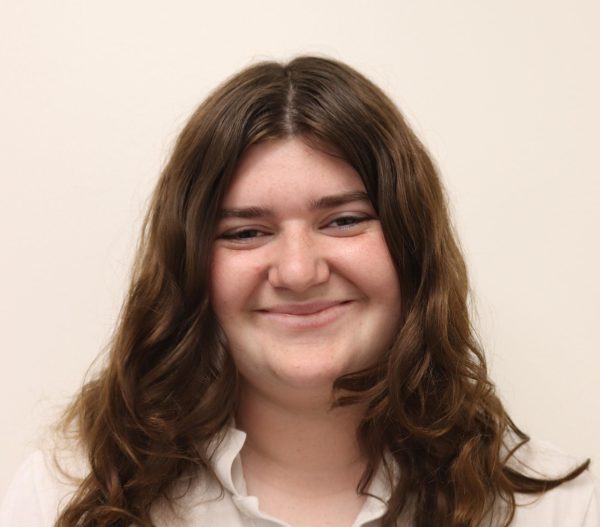 Ella B., Editor, Social Media Manager
Ella is in her fifth year writing for Spyglass, her second year as an editor, and her third year managing Spyglass' social media. When she is not writing...