Click Here for December Editor's Note
I've become convinced that the Spyglass staff holiday recipe picks are going to single-handedly save American democracy.
We're a literary bunch here at Spyglass. Most of our staff probably consider themselves writers before they consider themselves journalists. Our adviser's an English teacher, for goodness sake—we know our em-dashes from our en-dashes and revere our Oxford commas. And we publish digitally only. With the luxury of space—no word count on the web!—and with our backgrounds in the English-y side of writing, we tend to focus our efforts on long-form investigative storytelling. Has Westridge responded adequately to recent antisemitism? What's the impact of the new Supreme Court rulings on Affirmative Action?  
This emphasis on literary writing has driven us to explore deep topics which stir conversation and catalyze institutional change on campus. Which is really friggin' cool! But those stories, with their careful reporting, complex angles, and sensitivity, take time to produce—maybe months. And while we sit with them, we "pad" our publication with the fun, easy, simple stuff: satire in our Etc. section, reviews, and personality profiles, which we tend to discredit for being less "serious."
I'm learning that there's an art to the fluff piece, too.
At the JEA/NSPA Fall National High School Journalism Convention, I attended this session on writing photo captions and conducting interviews for short-form stories. It completely changed my understanding of journalism. Previously, I'd think, photo captions? Who cares?! That kind of fluffy nonsense is what I'm thinking about at midnight before publish, after I've done my reporting, polished my writing, and vetted my sources. I'd write, "Jane D. '23 playing golf" and call it a night. But here, in a room full of seasoned photojournalists from big public schools with outrageous newspaper budgets, 100-student staffs, and actual news curricula, the caption was an art. A science. A formula.
Mostly, though, it was something to be taken seriously. Examining caption-writing analytically, I realized something. When—if—you take the time to sit down with your subject and go beyond the surface, even when writing a simple caption for a simple story, you're acknowledging that her role on the golf team, in the school community, in the world, is something meaningful and worth sharing. What's fluffy about that?!
The session, too, offered up some story ideas for what I'd previously classify, somewhat pejoratively, as "filler" content. I'm not going to share them with you—because I want to steal them and publish them in Spyglass—but as I listened, it hit me: any expression of individual voice, assuming truth and good intent, is a thumbs-up for democracy.
Free speech, free press, free advice on Taylor Swift. It all counts.
At NHSJC, I ended up in conversation with the journalism adviser from a small private school in a rural town, somewhere in the Midwest. "It gets boring reporting on the same events," she told me candidly. "Prom, it's the same year after year. But it's the students' voices that matter and keep it fresh."
At the end of the day, the press (that's us!) is here to support the free exchange of ideas, to amplify voices, and to build community. We'll keep telling meaningful stories, but we don't necessarily need to incite controversy or solve world peace in the process. That's big news to me!
Winter wishes!
Leave a Comment
About the Writer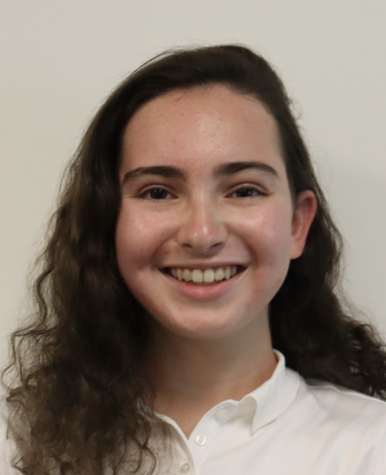 Ilena M., Editor in Chief
Ilena is the Editor-in-Chief of Spyglass. She's passionate about stories-- especially histories-- good snacks, and bad puns. Ilena is a junior and she's...