Justice Ketanji Brown Jackson Grabs Spotlight at the Beginning of the Supreme Court's New Term
Justice Ketanji Brown Jackson, who was appointed by President Joe Biden, made her first public appearance on the Supreme Court bench in early October 2022. She was formally welcomed to the court during a traditional investiture ceremony just before the Supreme Court started its new term. Jackson's appointment makes history as she becomes the first Black woman to serve on the highest court. "I have a seat at the table now, and I'm ready to work," she said to a cheering audience at the Library of Congress. During her first few weeks on the bench, Jackson has earned praise from court observers for her active participation during oral arguments.
In the new term's first week of oral arguments, the newest justice spoke more than any other justice while hearing disputes over voting rights and the Clean Water Act. Justice Jackson's active participation during oral arguments resulted in her speaking 4,568 words totalling six hours during her first week of oral arguments, about 50% more than the other justices, according to Adam Feldman, the creator of the Empirical SCOTUS blog.
In a case that could weaken the landmark Voting Rights Act of 1965 which aimed to prohibit racial discrimination in voting, Jackson challenged the arguments made by an Alabama state lawyer. Jackson spoke uninterrupted for over three and a half minutes, her statement running three transcript pages. 
Jackson's engagement in the first few arguments of the session resembles those of past junior members of the court including the late Justices Ruth Bader Ginsburg and Antonin Scalia. When Justice Scalia joined the court in 1986, he asked so many questions in his first sitting as a justice that Justice Lewis Powell commented to Justice Thurgood Marshall, "Do you think he knows the rest of us are here?"
In a Twitter post following the case concerning voting rights, Adam Feldman observed that Jackson spoke more than anyone else, speaking a total of 2,269 words. He noted, "Very seldom do we see a justice eclipse 2,000 words."
Feldman said, "I can't think of a time where you've seen a junior justice take hold of the arguments [to the same extent]."
Despite her newcomer status, Jackson was the most active speaker among the nine justices in three of the four cases the court heard in the first week of the new Supreme Court term.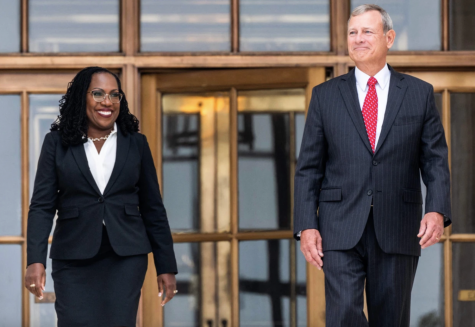 On the court's opening day, October 3, Justice Ketanji Brown Jackson asked a series of questions early on in the dispute concerning the Clean Water Act, the main federal law in the United States governing water pollution. Jackson aligned with the court's two other liberal justices, Elena Kagan and Sonia Sotomayor, believing that the authority of the federal government should be retained to regulate wetlands adjacent to lakes, rivers, and other waterways. 
Although Jackson was confirmed in April, she did not take her seat until the court began its summer recess in June. While other justices spent time finalizing opinions in cases such as the overturning of Roe v. Wade, Jackson had months to study the court's past cases and prepare for the coming months. Justice Amy Coney Barrett, in contrast, heard her first arguments only a week after she was confirmed. Similarly, Justice Brett Kavanaugh heard his first argument just a few days after his Senate confirmation. As the court's new term continues, it is expected that Jackson will continue with her active participation during oral arguments. 
"I think it's really clear she's just going to be a force to be reckoned with," said Leah Litman, a law professor at the University of Michigan in an interview. "Both in questioning positions that she's skeptical of, but also in providing support for lawyers when they're being subject to hostile questioning."
After her formal investiture ceremony, Jackson said, "People from all walks of life approach me with what I can only describe as a profound sense of pride. And what feels to me like renewed ownership. I can see it in their eyes."
"They stare at me as if to say, 'Look at what we've done … this is what we can accomplish if we put our minds to it,'" she continued.
Leave a Comment
About the Contributor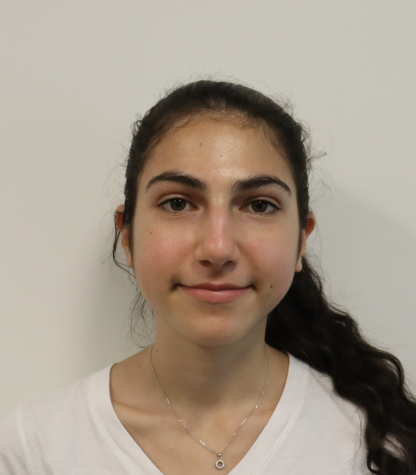 Sophene A., Editor
Sophene is a sophomore staff writer in her fourth year in Spyglass. She enjoys reporting on current ongoings and events. When she's not writing for Spyglass,...