A Post-Roe America: Abortion in California
The United States Supreme Court reversed Roe v. Wade on June 24th, marking the end to the constitutional right to abortion that was upheld for nearly a half-century. A 5-4 vote overturned the landmark decision, leaving the matter of abortion to be determined by individual states. 
According to a report from the Guttmacher Institution—a research group that aims to improve sexual and reproductive healthcare and rights—months after the overturning of Roe v. Wade, 66 abortion clinics in more than a dozen states have stopped providing abortions. Of those 66 clinics, 40 continue to offer services aside from abortion, and 26 have closed entirely. 
14 states currently have no clinics providing abortions. These include Alabama, Arizona, Louisiana, Missouri, Oklahoma, West Virginia, and Kentucky, among others. While a handful of states continue to propose bans, California is moving in the opposite direction.
California Voters to Vote on Proposition 1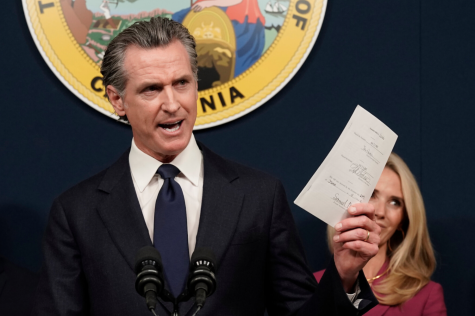 Since the U.S. Supreme Court overturned Roe v. Wade, California has taken many steps to protect abortion rights and equip abortion providers with legal support. Unquestionably, abortion will be a key issue in the 2022 midterm elections in early November. 
A poll conducted by Monmouth University found that abortion is one of the top concerns for voters across the nation. About 32% of Democrats and 26% of independents view agreeing with a candidate on abortion policy as a top consideration. In 2018, in contrast, fewer than 1 in 10 in either group said the same. The priorities of voters nationwide have shifted since the last midterm—the economy and abortion have replaced healthcare as the leading issue at the forefront of Americans' minds. 
Shortly following the Supreme Court's ruling to strike down Roe v. Wade,  Gavin Newsom of California announced a "Multi-State Commitment to Reproductive Freedom" with the governors of Oregon and Washington. However, countless voters in California want the state to take more significant steps to protect abortion rights. 
In November, California voters will decide whether to vote for Proposition 1, an amendment to the state's constitution that would guarantee the right to abortion. Proposition 1 is one measure California lawmakers have taken to become a sanctuary state for abortions, welcoming and supporting those from across the country seeking abortion care. 
If Proposition 1 passes, California's Constitution would explicitly write that the state cannot interfere with an individual's choice to get an abortion, including "their fundamental right to choose to have an abortion and their fundamental right to choose or refuse contraceptives."
Proposition 1 is expected to drive voters to the polls. According to a poll conducted by the UC Berkeley Institute of Governmental Studies poll, 7 in 10 California voters plan to vote for Proposition 1.
 "California will not back down from the fight to protect abortion rights as more than half the states in this country, enabled by the Supreme Court, ban or severely restrict access," Governor Newsom said after Proposition 1 was placed on the ballot. "We are ensuring Californians will have the opportunity this November to enshrine the right to choose in our state Constitution."
The Constitution of California guarantees one's right to privacy, but it does not define what such a right entails. Lawmakers have added abortion rights into the state law. Yet supporters of Proposition 1 argue that such changes are not enough and that more needs to be done to protect abortion access in California. Proposition 1 would guarantee that abortion rights in California could not be changed without input from voters. 
Surge in Out-Of-State Patients
The Center on Law, Reproductive Health, and Policy of the University of California, Los Angeles (UCLA) estimated that between 8,000 and 16,100 more people will travel to California each year from states where abortion is now banned or restricted Of those, between 4,700 and 9,400 are expected to come to Los Angeles County. 
In the first four months after Texas's six-week ban on abortion last year, Planned Parenthood clinics in California that provided abortion services performed abortions for about 6,000 out-of-state patients. Out-of-state patients were three times more likely to seek abortions and not other health care than California patients.
Jessica Pickney, the executive director of Access Reproductive Justice, told The Guardian that calls to the California-based abortion fund's healthline have doubled. Access Reproductive Justice has received an influx of callers from Texas following their strict abortion restrictions. 
"We have known for quite some time that we would have to rise to this occasion," Pinckney said. "We are trying to fill a need where the federal government and state governments have failed their people."
Planned Parenthood of Orange and San Bernardino counties have reported that Planned Parenthood centers in San Diego, Riverside, and Imperial counties have seen a 77% increase in out-of-state patients. The biggest increase of 1,246% is from patients traveling from Arizona. Planned Parenthood centers in Orange and San Bernardino counties saw a 900% increase in out-of-state patients, with most patients coming from Arizona and Texas.
Nichole Ramirez of Planned Parenthood of Orange and San Bernardino counties in Anaheim said, "We had a woman who drove all the way from El Paso, straight through" to the San Bernardino Health Center, about 750 miles away. She continued, "She slept in a truck stop."
Investing in Abortion Access
The Legislature's Democratic leadership and the Newsom administration have identified abortion as a top priority and are willing to invest the state's resources into protecting abortion rights. 
The state budget deal invests $205 million to improve abortion and reproductive health care access. Additionally, the state budget deal commits $20 million over the span of three years to establish the California Abortion Support Fund, which would provide grants to women in need of finances for in-state travel, child care, and other expenses that can serve as a hindrance to accessing abortion services. The deal also invests $62 million in workforce investments to train more abortion providers.
"Folks are going to have to get here however they get here. It's incredibly important that they can have their procedures, take their medication abortion—but they have to get here," said Pinckney. 
Leave a Comment
About the Contributor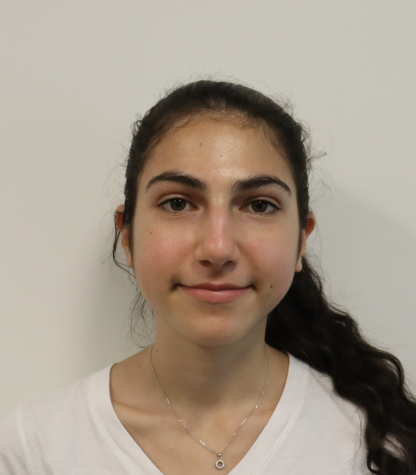 Sophene A., Editor
Sophene is a sophomore staff writer in her fourth year in Spyglass. She enjoys reporting on current ongoings and events. When she's not writing for Spyglass,...