Watching Hockey: A Pastime Turned Into a Passion
It's June of 2012, and in one room, five-year-old me is sound asleep, tucked under my pink butterfly sheets, hugging a fluffy pillow. In the next room, my dad is jumping up and down, screaming his heart out, temporarily unaware that his toddler daughters are fast asleep next door. But in that moment, waking his children does not matter, as he is finally watching his life's dream come true. The Los Angeles Kings have won the mother of all trophies, the Stanley Cup. 
As a fellow sports lover, my dad's fondness of hockey was naturally passed down to me. Much of my childhood seems set against the backdrop of a Kings game. When I was about five or six years old, I first began to understand the basic rules and functions like offsides, faceoffs, and penalties. Soon, I could identify what exactly the penalties and types of shots were.
Eventually, my dad and I would always go see a couple of games in person every year. Those became highlights of my week. Attending a game at the Staples Center was an experience in and of itself. I simply could not get enough of the crowd's roars when there was a power play, the siren indicating a Kings goal, and the ever-so adorable and fun mascot of the hockey royalty, Bailey the lion. 
Unfortunately, the Kings' glory days of the 2012 and 2014 Stanley Cup runs came to an end. Key players grew old and struggled to adapt to new, fast-paced play.  Their success began to sizzle out—and with that, so did my affection for hockey. 
After the decline of the Kings, I would only tune in occasionally on game night and attend games once or twice a year. Players I was fond of—like Alec Martinez and Tyler Toffoli—were traded away to other NHL teams. And although I didn't necessarily understand at the time, I've now come to realize that trading players and recruiting new talent are a necessary part of all major league organizations.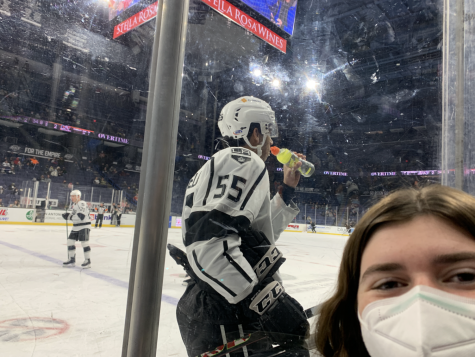 In 2017, Gabriel Vilardi was drafted in the 1st round of the NHL draft; Rasmus Kupari was drafted in 2018; and Alex Turcotte and Tobias Bjornfot in 2019. The Kings continued to struggle, but for the first time in a long time, their future looked bright. And those beaming rays of hopeful, sunny potential caught my eye.
The Kings' prospects suddenly seemed that they were destined to bring the team success. That got my attention. And when the pandemic hit, I had even more time and attention to give—not only to the Kings but to other teams.  
First, I began to watch the New Jersey Devils. I liked their core of exciting young players, and they reminded me of the Kings, a powerhouse in the early-2010s struggling to maintain their success in the next decade. Then there were the Philadelphia Flyers whose dynamic forwards like Claude Giroux, Travis Konecny, and Joel Farabee drew my attention. There were also the Washington Capitals, Vancouver Canucks, and Boston Bruins. Although those teams may have caught my attention for a moment, the Los Angeles Kings always remained the champions of my heart. 
For the solemn, lonely, unpredictable times of the pandemic, watching hockey remained a constant for me. My fellow fans made me feel a part of a community. Every day after school, I retreated to my happy place—watching hockey. Even now, after a long day of school and soccer, I turn on the TV and watch my Kings.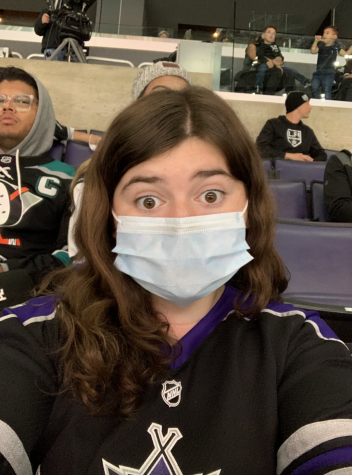 Hockey gives me something to be excited about, even in times of stress and displeasure. I love knowing where players were born, what their favorite food is, and why they wear their number. What started off as an innocent interest turned into an instrumental aspect of my life. 
While the Kings haven't won a championship yet, or even a playoff series, since their Stanley Cup win in 2014, I will still love them. When I was younger, my interest in them may have been dependent on their current success, but it couldn't be more different now. No matter what, even if they don't win a single game in a season, I will be there, in my black and white Kings jersey, cheering them on.
Throughout my time as a fan, I have seen my favorite team win two Stanley Cups. I have traveled to five different NHL arenas. I have received pucks and smiles from NHL legends. I have ridden the zamboni before game time. But, more than anything, I have been able to find a constant. No matter what, the Los Angeles Kings will always be there for me, 82 games a year. 
View Comments(1)
About the Contributor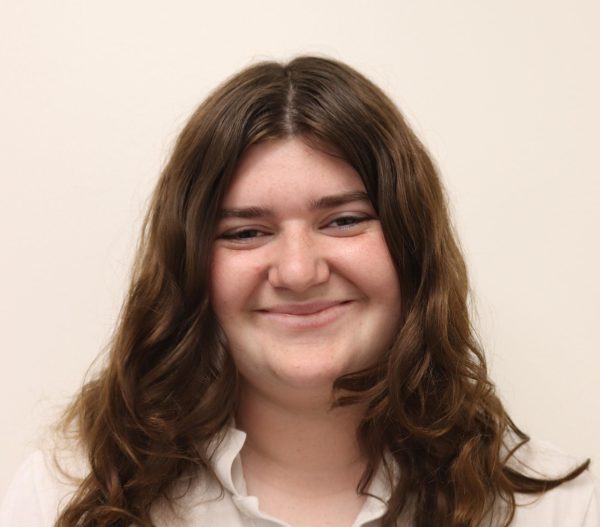 Ella B., Editor, Social Media Manager
Ella is in her fifth year writing for Spyglass, her second year as an editor, and her third year managing Spyglass' social media. When she is not writing...