Click Here for October's Editor's Note!
It's October already?! Between the Jewish High Holy Days, standardized test prep, and our first Spyglass launch of the year, I haven't even found the time to stop and smell the pumpkin spice lattes!
It's far too easy to get caught in the daily grind and live and breathe to-do lists. So I'm making a conscious effort to find mindful activities that slow me down. Personally, that means long afternoon swims, cooking lunches for school, the occasional guided meditation, and a perennial favorite: reading. Even absorbing half a chapter while doing half-sit-ups on my bedroom floor or scrutinizing (I'm trying to break my habit of speed-reading) an article from The New York Times in a free moment between classes can be a truly restorative experience. 
In a fast-moving world, I hope Spyglass can offer readers a moment of pause, reflection, and joy. It's our mission to build community and evoke empathy through the medium of journalism by telling stories that inform, entertain, and forge connections within and beyond the Westridge community. Whether you're a new fourth grader, or you remember the days when Spyglass was still printed on paper, I invite you to find wonder and reflection in this month's stories. Get to know the newest community members in our annual faculty and staff profiles, learn the low-down on exciting updates like Honor Council and new edible additions in the Commons, and have a laugh about Canvas, everyone's favorite (?) new learning management platform. 
Behind the scenes at Spyglass, we've been putting in overtime all through summer and the start of the school year to make our publication the best it can be. I'm beyond grateful for the dedication and resilience of our Editorial Board and the talent and enthusiasm of our staff, art team, copy editor, and lower and middle school writers. 
If Spyglass moves you this month, I encourage you to show some love by commenting on a story or submitting a letter to the editor. Your friends, students, and peers have put so much heart into this edition; your feedback and support mean so much more than the grapes and fun-sized crunch bars we give them in the newsroom. More importantly, your voice matters to us! In order to keep telling the stories you want to read, we need to hear from you. 
With October comes an upsurge in homework and a mind-bogglingly massive number of days off of school (what are "Teacher Work Days," anyway?). Remember to slow down and savor the little things, like your shortest friends and Halloween candy. I'd suggest starting with Spyglass!
Leave a Comment
About the Contributor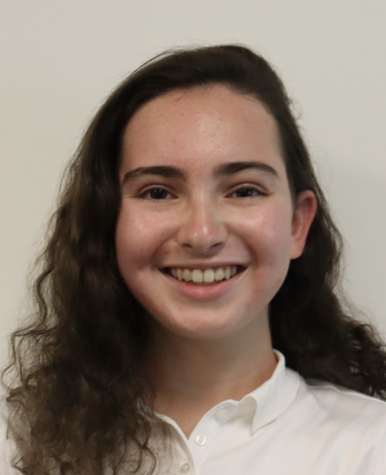 Ilena M., Editor in Chief
Ilena is the Editor-in-Chief of Spyglass. She's passionate about stories-- especially histories-- good snacks, and bad puns. Ilena is a junior and she's...