Westridge 6th Grade Makes Making Friends Easy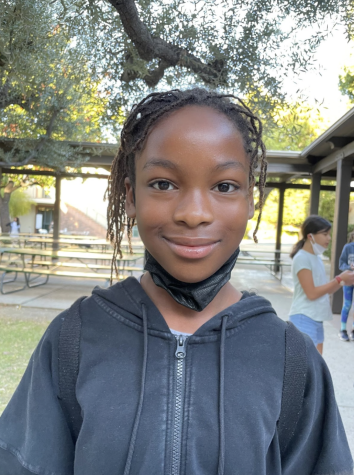 When asked if she was nervous about starting Westridge, 6th grader Carina A. said, "I was worried I would have to eat lunch in the bathroom, like in all the movies."  
As a new 6th grader myself, I know exactly how she feels. It's not just the completely new campus or the heavier workload; it's also all the new faces (so many new faces.) For me and many of my peers, one of the hardest things about starting at Westridge has been the idea of making new friends.
The summer Tiger Camp, roller rink parties, and Tech Camp certainly helped students make friends. Emma S., who also attended Tech Camp and many of the summer activities, admitted, "I knew a lot of people from Tiger Camp coming in but still had a hard time making friends."  The truth is, coming to a new school is a huge change that can't be fixed for everyone with a pool party or two.  
For me, returning to school from the pandemic felt like starting over even if I'd been at the same school since kindergarten. Now, having to start over again completely feels even harder.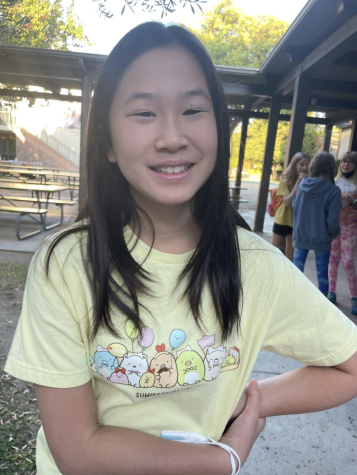 For returning students like Calla S., making friends isn't as daunting. "I knew a lot of people from the summer bonding activities and wasn't worried about making new friends.
Some students were looking forward to a new experience, specifically at Westridge. Dorothy M. said, "There are a lot of people that are new, and at my old school I was always the student who had stuck there, so being new is kind of refreshing in a way."
Making friends was definitely on top of the "Worry List" for me and most of the students I interviewed—but everyone I talked to shared how nice and welcoming everyone has been at Westridge and how that has made it that much easier to adjust.
"I was scared that I would have no friends when I came to Westridge," said Felicie F., "but I have a lot of friends at Westridge right now." When asked if the community has been welcoming, she replied, "Everyone has been very welcoming and friendly."  
Dorothy echoed Felicie's feelings about being welcomed. She even spoke to the fear about where to sit at lunch: "Yes, there's a lot of people that I can sit with at lunch, so I don't ever have to really go around and look for somebody to sit with."
Leave a Comment