"Representation Matters" – Westridge Reacts to New Disney Live Action Little Mermaid 
Social media was abuzz with TikTok and YouTube videos of Black kids reacting to the teaser trailer for the upcoming live-action The Little Mermaid movie. In the trailer, the camera pans across a dark grotto and a shiny mermaid tail swishes across the background. Then, as Ariel begins to sing "Part of Your World," she fades into view.
"She's Black?" Ke'Iona Shanks, a young Black girl, asked when she saw Halle Bailey playing Ariel. "Yay!"
Since the teaser's release on September 9, 2022, it has already gained over 23 million views. The Little Mermaid is set to be released on May 26, 2023 and will be the second Black princess in Disney history since 2009's The Princess and The Frog. Halle Bailey, from the R&B duo Chloe x Halle, will play Ariel as part of a diverse cast including Melissa McCarthy as Ursula, Awkwafina as Scuttle, Jonah Hauer-King as Prince Eric, Jacob Tremblay as Flounder, and Daveed Digs as Sebastian. 
The Westridge community reaction has been largely positive. "I'm excited that Disney is diversifying the look of their princesses," said Director of Middle and Lower School Dr. Zanita Kelly. "I think that it's much more inclusive, much more representative of what our national landscape is like. It's about time."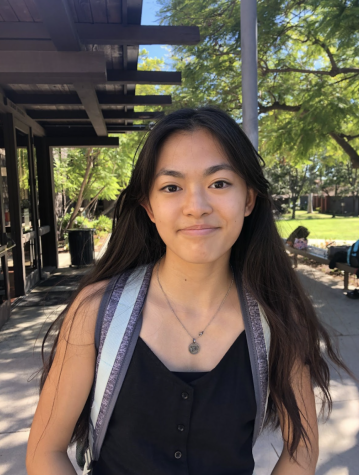 Kaitlyn H. '25 said, "I feel like [the movie] is really empowering. I saw some Instagram videos of people showing their siblings or family, and it moved me a lot, and I found it really heartwarming that they felt, 'Wow, they can see themselves in movies and in film.'"
Kaitlyn H. '25 is happy that Disney is giving more people an opportunity to connect with movies. She referenced Chimamanda Ngozi Adichie's TedTalk "The danger of a single story" in which Adichie discusses how it was harmful that she didn't see herself in the media.
Fiona H. '23 said, "I saw this really cute video on TikTok, and it was this amazing, cute family and they were reacting to it. It was just so cute because this little girl was like, 'Oh my god, she's Black like me!' I think it's just amazing because we're finally getting more representation. And especially because this is when it counts—big movies, especially a Disney movie." 
In an interview with Entertainment Weekly, Halle Bailey said that director Rob Marshall wanted to "bring [her] into the character." She said, "My hair, for example—incorporating my locs into the red hair was something that was really special to me. The outfit, the fins, everything. It's just amazing. I'm just grateful that I've been able to take the essence of me and mix the two."
Brooklyn P. '25 said, "[Halle Bailey] fits Ariel so much, like with the hair—Ah! I love the hair! It has representation, but it's also very connected to the Little Mermaid's hair."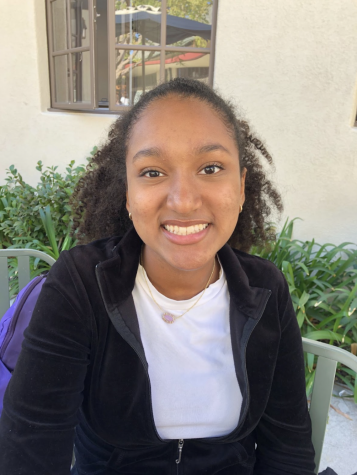 Brooklyn P. '25 is excited to see the new costumes and the best The Little Mermaid scenes in live-action. 
Dr. Kelly shared, "I think about my middle daughter who is now a mother herself, and she was a mother before there was a Black Disney princess. Growing up as a little one, she loved Beauty and the Beast and all those, but she didn't see herself reflected in them. You had to imagine ways to embrace this idea that I, too, could be this idea of whatever the princess represents."
Dr. Kelly continued, "The standards of beauty do impact who we think we are and how beautiful we feel, so I know that it's important for people to see themselves reflected in what is considered attractive, what's considered beautiful. And if you never see your skin or your hair or your facial features ever reflected back at you, it creates this strange idea of what beauty is, and you're not it. So it's lovely to see that there are other images of what's considered beautiful, what's considered a princess, what's desirable being presented out there because representation matters."
Leave a Comment
About the Contributor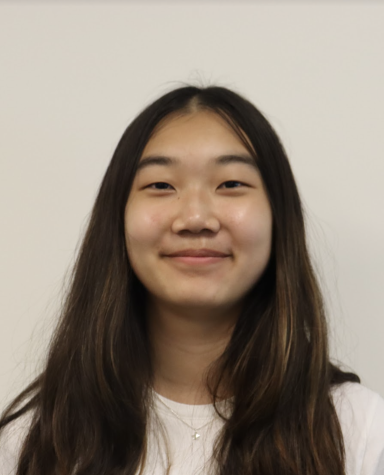 Gia S., Copy Editor/Staff Writer
Gia is a sophomore, and this is her second year as a Spyglass staff writer. She enjoys drawing, trying to bake new recipes, and learning fun facts.