Campus COVID-19 Safety Team Lifts Indoor Masking and Announces Updated Protocols
On September 15, Westridge's COVID-19 Safety Team announced that indoor masking would be strongly recommended but no longer required as of September 16. The decision to lift the indoor mask mandate follows two rounds of COVID-19 testing after the Labor Day holiday and guidance from the Pasadena Public Health Department. 
In early August 2022, Westridge's COVID-19 Safety Team consulted the Pasadena Public Health Department to decide whether Westridge should mandate indoor masking in the upcoming school year. Taking summer travel and increasing COVID-19 cases in Los Angeles into account, Westridge's COVID-19 Safety Team decided to require indoor masking until September 16, until they could get an accurate reading of positive cases on campus.
Positive COVID-19 tests following the Labor Day holiday were minimal, and the Pasadena Public Health Department reported that COVID-related hospitalizations were decreasing. As a result, Westridge reconsidered, and eventually lifted their indoor mask mandate. 
Some students have decided to no longer wear masks, citing the effect masks have on social interaction. Abby P. '25 said, "It's so awkward to me when I pass someone that I know because I can't smile at them with a mask on. And we awkwardly hold eye contact… I think there's a certain aspect to life or facial expressions. It's my seeing of everyone's faces. It's nice hopefully going back to a little bit of normal."
Laura Hatchman, Upper School Science teacher, said, "Teaching-wise, [not wearing a mask] is a million times easier. I'm way less exhausted at the end of the day…And it's hard for me to project, especially with a mask on, and it was just so tiring."
Ms. Hatchman continued, "For students just to see my whole face and my reaction, I find that to be helpful."
While some students no longer wear masks following the lift of the mandate, others still prefer to keep their masks on. Cindy C. '25 commented, "I'm still wearing the mask because I feel like you've been wearing it for so long. It kind of feels like clothing to me now. I literally feel naked without the mask…but hopefully I'll be able to adjust. I'm trying to, but it's kind of difficult." 
One exception to Westridge's updated mask protocol is that close contacts of COVID-19 cases are required to mask indoors for 10 days. While weekly on-campus testing will continue until further notice, the COVID-19 Safety Team may reevaluate on-campus testing in the coming weeks.
Ms. Linda Ross, Chief Finance and Operations Officer at Westridge, said, "Testing for [the COVID-19 Safety Team] has always been really helpful because it helps us sort of keep a handle on what are the cases currently at the school."
Ms. Ross explained that testing will temporarily remain in place following class trips during the week of September 26 to ensure there is not a significant increase in cases. 
Additionally, the Pasadena Public Health Department informed the COVID-19 Safety Team at Westridge that a fall surge is not expected—unless a new variant emerges. While the likelihood of a surge in COVID-19 cases seems unlikely, Ms. Ross explained that it is important for the Westridge community to remain flexible and alert.
"The whole point is flexibility at this point and really getting people to understand certainly our goal; if we don't see the need for it, we don't do it…[The COVID-19 Safety Team is] going to go back to the Pasadena Health Department if there is some kind of surge and then perhaps we may have to go back to indoor masking, if there's some surge or different variant, but we're hopeful that that's not the case."
The lift of the indoor mask mandate will also allow for the reopening of indoor dining in the Commons, which began on Monday, September 19. Along with these changes, school-wide gatherings and assemblies will more frequently be held indoors, with masking remaining optional. 
Ms. Ross said, "We want to have students healthy, we want to have everybody on campus, everybody learning. And so we want to make sure we keep people safe. But we want to do everything we can. So we're going to have layers of mitigation, track the progress, reach out to health experts, and then slowly peel those back as appropriate and really take a methodical approach."
Leave a Comment
About the Contributor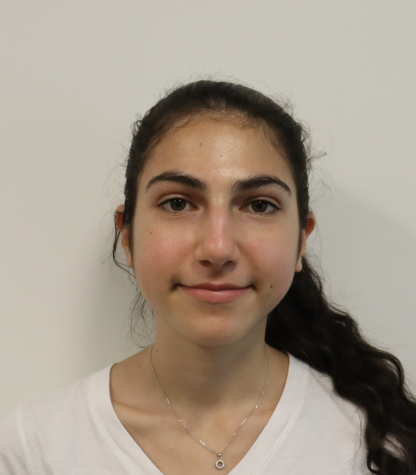 Sophene A., Editor
Sophene is a sophomore staff writer in her fourth year in Spyglass. She enjoys reporting on current ongoings and events. When she's not writing for Spyglass,...