Opinion: Serena Williams Made Me a Better Person and Athlete
When I was younger, my parents forced me to play tennis for a couple of years. Eventually, I got bored and decided to quit and move on to something else. Yet, in the brief time I did play, I gained something of importance, an inspiring role model in Serena Williams.  
Even today I can remember the first time I watched one of her matches. Around the time the photo above was taken, Williams had just won her 23rd Grand Slam at the 2017 Australian Open. Sitting there on the couch with my family, I remember when my younger sister asked me, "Who is Serena Williams?" I told her, "Just watch and see," and Williams went on to win the entire tournament. As a 10-year-old girl, all I could think about was, "I want to be like Serena Williams." And to this day, I never miss a chance to watch Williams play, and when I'm not, I am constantly talking about how much I admire her as an athlete. I know that watching her win helped me believe that I could do anything. Now five years later, my feelings haven't changed.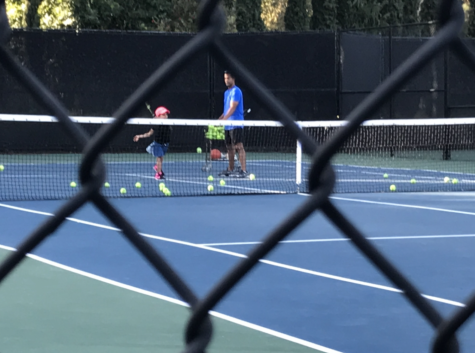 I have always admired Williams as an athlete, but she is as much a powerhouse off the court as she is on. At 41 years old, Serena Williams is the third highest paid tennis player, behind Roger Federer and Naomi Osaka. With 23 Grand Slam title wins, more than any other player ever, and 14 doubles titles, her earnings add up to $94.6 million. And although this is the lens through which I'm accustomed to viewing athletes, when I think of Serena Williams, her earnings and rankings aren't what come to mind. Instead, I think of the way she influenced the sport through her athletic domination, vulnerability when facing health issues, ability to break down countless barriers, and—let's not forget—her fashionable catsuits. 
"
I really think a champion is defined not by their wins, but by how they can recover when they fall."
— Serena Williams
This September, Serena Williams announced her retirement before the 2022 US Open. Williams's decision to leave tennis behind has given fans like me time to reflect on her remarkable career and the ways she changed tennis forever. 
Because tennis is a traditionally considered sport for the upper class, the game itself is part of a strict culture that athletes are expected to follow. Williams, who grew up in Compton, was an outsider to the world of tennis. It was not uncommon for her to hear racist remarks being aimed at her, but instead of making a scene, she said on The Undefeated in Depth: Serena with Common, "I remember thinking, 'I don't really care'—and that's pretty crazy to think that at that age."
Inspiring as she is, hearing about how she had to confront opponents on and off the court  fueled my admiration and respect for her even more. 
Although Williams plays with confidence, the road to becoming a tennis icon was not easy for her. At one point she boycotted the Indian Wells Tournament for 14 years due to what she believed was bigoted treatment. In an interview with Time, she said, "We changed the game of tennis…We changed how people play, period. People never attacked. People never took balls early. People never served like this. People never had to play so hard to beat two Black girls from Compton." 
Additionally, Serena William's emphasis on body positivity and pride in her physical strength helped build my own confidence. As an athlete, I've certainly faced ridicule for looking a certain way. People have said that I was built weirdly or that my shoulders were too broad.  Watching Williams speak about her own body image and how the media often portrayed her body reassured me that no matter how I look, it should never affect how I feel and play. 
The fact that Williams defied traditional beauty standards' made her heroic to me. In an internet special that debuted on ESPN, she said, "There was a time when I didn't feel incredibly comfortable about my body because I felt like I was too strong. I had to take a second and think, 'Who says I'm too strong? This body has enabled me to be the greatest player that I can be."
For her last match on September 3rd against Ajla Tomjianović, Williams fought hard to uphold her legacy. She tied Tomjianović after the first two sets, but Williams, unfortunately, lost the last set. Watching the match on TV, despite Williams' loss, I recall feeling empowered at the end of the match. While I was upset that she didn't win, her post-match interview made me tear up. During the interview, she expressed her gratitude to her fans and the role their support played in her life. She said, "And I'm just so grateful to every single person that's ever said, 'Go, Serena!' in their life. I'm just so grateful, because—yeah, you got me here." At that moment, I imagined my younger self, watching Serena Williams play for the first time, filled with awe and pride. So in a way, I felt like she was talking to me.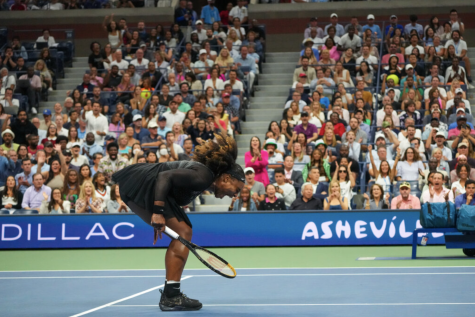 Leave a Comment