Westridge Develops Student Honor Council to Support Community Growth and Healing
In late May of 2022, Westridge's administration announced its development of an Honor Council. The Honor Council meets for two purposes: addressing cases that fail to promote Westridge's core values of Integrity, Respect, Responsibility, and Inclusion; and training and reflecting using anonymized cases from the past. The Honor Council is composed of twelve students, with four students each representing grades 10-12. 
Westridge's Student/Parent Handbook for the 2022-2023 school year writes that Westridge "operates on a system of discipline under which students are given a written letter of behavioral warning, behavioral probation, suspension, and ultimately expulsion for subsequent offenses." 
While each case is reviewed individually, Westridge prides itself on "seek[ing] to create opportunities for students to repair the trust that they have broken and to learn from the mistakes that they make." The Honor Council seeks to provide students who violate community values with a space to explain their actions and the thinking that led to them.
Mr. Gary Baldwin, Director of Upper School, explained that the central idea behind the Honor Council is to provide students who have erred with an opportunity to reflect on and grow from their actions. "I think a conversation with one's peers, when one makes a mistake in a community, is sometimes awkward. It's sometimes painful, but I think it is a good way of helping both the individual and the community to begin to heal. And that's really the central idea behind [the Honor Council]," Mr. Baldwin said. 
Mr. Baldwin expressed concerns on the handling of sensitive cases without an Honor Council present. He explained, "…When people break rules, or they do things that aren't in the spirit of the values of this community, it means that there's no opportunity either for the person who broke the rule or for the community to really sort of discuss what went wrong here." 
Ms. Bonnie Martinez, Upper School Dean of Support, explained that Westridge intended to establish an Honor Council several years ago. However, the coronavirus pandemic interrupted the development of the Honor Council. 
"[The administration] had a whole team of kids, we had the same kind of setup, where we were going to do a pilot program and figure stuff out, and then a pandemic hit. And then [the administration] didn't want to do it all over online…And now we feel like we're back in the groove," said Ms. Martinez.
Micah M. '25, a student member of the Honor Council, stated, "We're not here to report people or do any of that stuff. Our main purpose is to just be a representative and advocate for the students. And that way, when someone makes some sort of academic integrity mistake, they're not in a room just full of adults." She continued, "They have a student there to help them through it."
The Honor Council, although a new addition to Westridge's community, is not a new concept in itself. Neighboring schools have similar student Honor Councils that aim to advance a school's core values. The Buckley School, for instance, has their own Honor Council dedicated "to help[ing] guide the Buckley community, students, faculty, and staff through times of conflict," per their 2022-2023 Curriculum Guide. Similar to the mission of Westridge's Honor Council, The Buckley School Honor Council will "effectively suggest appropriate consequences and strategies for reintegration into the community" by examining scenarios where students violate school policies. 
During her time at The Buckley School, Ms. Michelle Amos, who now teaches Upper School Chemistry at Westridge, served as one of five faculty advisors for the student Honor Council. As Ms. Amos described, "Faculty advisors weren't there to make any decisions. It was more a case of sort of prompting questions, getting a teacher perspective—all of those kinds of things."
Ms. Amos believes that the Westridge Honor Council will provide students support from their peers, encouraging them to learn and grow from their actions. She said, "I can see how it's very daunting for a student facing their peers, but the other side of it also is that it's kind of nice to have that kind of advocacy, but also have that support of your peers."
Class deans, along with other teacher volunteers, are working with the Honor Council to discuss its rules, mission, and procedure. "Together, we're going to decide what our Honor Council is," Ms. Martinez stated. 
The 2022-2023 school year will serve as a pilot year for Westridge's Honor Council, allowing adequate time for selected members of the Honor Council to be trained, along with strengthening and growing the program as a whole. Additionally, throughout its pilot year, the Honor Council will work to ensure that members of the Westridge community have an opportunity to be a part of conversations discussed by the Honor Council. 
Mr. Baldwin said, "[The Honor Council] want[s] to make sure that different members of the community get to be a part of those conversations and figure out a rotation or how many people we want in a room at a time." 
He continued, "There may be things about [the Honor Council] that we change from next year or in future years…And so trying to figure out a way that works the best for this community is going to be a little bit of experimentation and a little bit of trial."
Leave a Comment
About the Contributors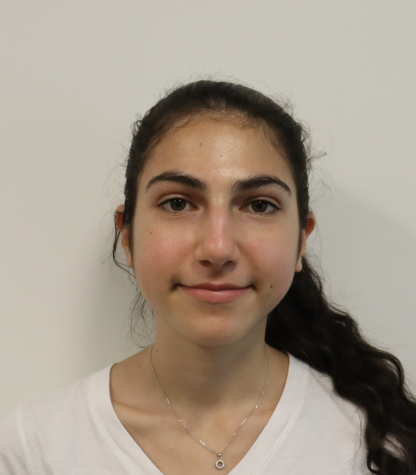 Sophene A., Editor
Sophene is a sophomore staff writer in her fourth year in Spyglass. She enjoys reporting on current ongoings and events. When she's not writing for Spyglass,...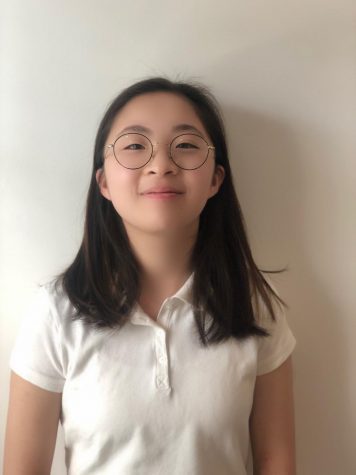 Lauren C., Design Team
Lauren Cho is a junior Spyglass Design artist. She has spent the last two years as a staff writer, but she wanted to join the Design Team this year to...