New Service Requirements Provide Flexibility to Students
Last year, Westridge implemented new service requirements and options for students. Three major additions to the curriculum include the Commitment to Service (CTS), a change in required hours, and a final grade of pass or fail on transcripts—depending on if students meet their requirements. Previously, even though service was a graduation requirement, it was never a visible course on school transcripts.
For the last six years, Westridge students had to complete a Community Action Project (CAP) to fulfill their service requirements by their senior year. CAP was a program where students volunteered for at least 40 hours at an organization of their choice, conducted additional research to identify a need in their institution, and created a proposal to address those concerns by the end of their junior year. From there, students created formal culminating presentations to showcase their work within their organization during CAP lunches or seminars.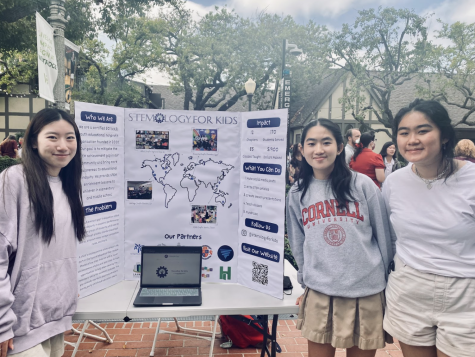 Although these requirements had been used for more than six years, the required hours for CAP were shortened to 30 during the pandemic and have not changed since then. 
Erica St. John, Westridge's Service and Community Engagement Coordinator, noticed that it was difficult to expect each student to lead a service initiative and create a meaningful presentation around it. "That was unrealistic; for some kids, it was really painful. That's hard for a lot of teenagers to be able to do," she said.
To better support students' efforts in meeting the service requirements, Ms. St. John created a new service option called the CTS towards the end of the 2021–2022 school year. CTS, or Commitment to Service, is similar to CAP but allows students to work at their chosen organizations without taking on an additional leadership role of creating a proposal to address a need. Students can now choose between doing a CAP or CTS, but the required hours for either experience remain the same.  
A student participating in CTS is required to volunteer at one specific organization for 30 hours and starting with the class of 2025, must submit their service experience on Canvas. When presenting their experience, they can choose to showcase their work in a more informal setting, like the service fairs at Westridge. The main difference between a CAP and CTS is that CTS can be fulfilled by simply completing volunteer hours, whereas a CAP requires leadership and a specific goal.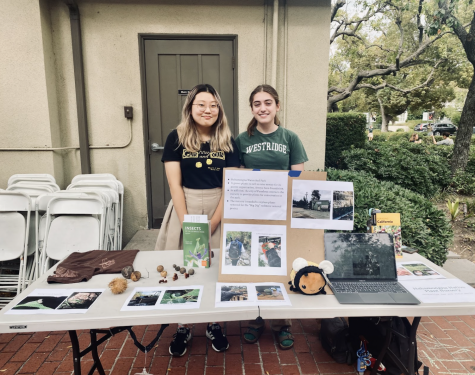 Students who completed a CTS had a positive experience. "I volunteered at one specific organization that helped guide dogs, and I didn't know how to turn that experience into a CAP project of my own," said Atalanta C. '23. "So having the option to do CTS instead, where I can share my literal experience at the organization, was nice as I was able to finish my service requirement early. Also, since I had a clearer approach to what I was presenting, the whole process was meaningful and not rushed." 
Claire S., a senior partaking in the CTS, said, "People [doing CAP] deserve distinction for their leadership and their initiative, which is really impressive. It's disrespectful of me to be like, 'Oh, I also did something comparable to that,' because I don't think that what I did was comparable."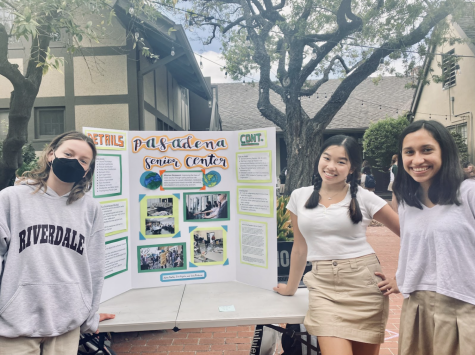 In addition to CTS, service is now visible on each student's official transcript, as a pass or fail course. Adding service to the transcript is intended to hold students accountable for their process and progress. "The minute you put it on the transcript, people are gonna do it," said Ms. St. John. "All it will take is one or two people here to fail service, and it'll never happen again."
Adding service to the transcript has elicited mixed feelings from students. "I think having a pass-fail requirement is a double-edged sword," said Bella K. '23, one of the Westridge Service Representatives. "On one hand, it is OK because it motivates students to actually do their requirements and holds them accountable if they don't. However, on the other hand, it forces students to do service that can be performative." 
On the other hand, Audrey B. '25, another Service Representative, said, "I think [pass or fail] is so great because I feel like it holds students more accountable for what they're doing." She continued, "for the little amount [of work] we are required to do…just be excited about it."
Service as a graduation requirement is nothing new, and many high schools have some kind of requirement, but one concern is that such requirements can create a transactional approach to service work, thus undermining the purpose of service altogether.  
Requirement or not, Ms. St. John has struggled to motivate students to submit their service reflections and projects on time. Now that service appears on transcripts, Ms. St. John and advisors can track students' progress in a more efficient manner. "It was too hard to try to catch people up and to chase people to get things in," said Ms. St. John. "And then the reality was, you know, people weren't submitting their websites—they weren't."
The first CTS presentations were presented during the Student Service Fair on September 14th. Alice C. '25 said, "I think the new service changes have been really great. They seem not too challenging or intense and have been going well so far."
Lola B.'23, who presented her CTS during the fair, added, "Having CTS as an option is great because it allows a student to do what they're passionate about, whether it be an existing organization or one a student plans to create. I got a great opportunity to volunteer for an organization that I liked and wanted to support and presented in a fun way."
Corrections (2:23 pm Oct. 3):
 – The previous version labeled CTS as CTS Project. It is now CTS.
– The previous version stated that CTS required "research [on] a topic associated with the organization's field, and create a website describing their service experience." It now says, "A student participating in CTS is required to volunteer at one specific organization for 30 hours and submit their service experience on Canvas."

View Comments(1)
About the Contributor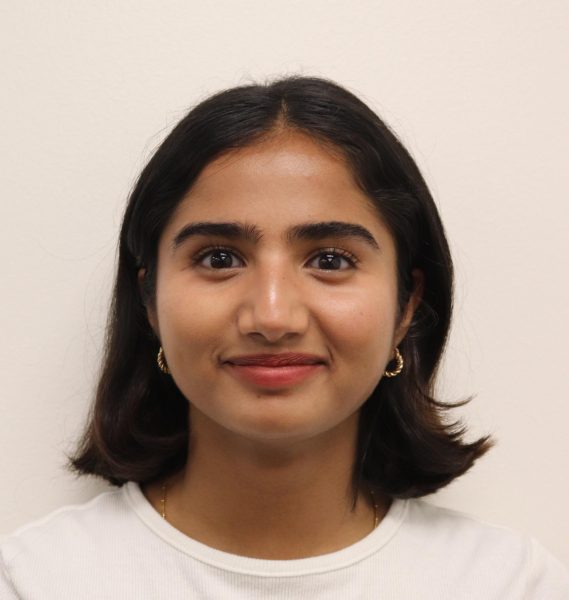 Tanvi C., Editor
Tanvi is a junior, in her third year as a writer, and her second year as an editor for Spyglass. Outside of Spyglass, you can find her listening to music,...