"A comforting space I wish I had access to when I was their age": Middle School Affinities Foster Safe and Inclusive Spaces
Starting this year, 7th and 8th grade students were able to join a Middle School Affinity Group. The feedback from students has been overwhelmingly positive; participants say that joining an affinity has heightened their diversity, equity, inclusion, and justice (DEIJ) experience here at Westridge.
Westridge introduced introduced four different affinity groups for the Middle School student body: the Asian Affinity, LGBTQIA+ Affinity and Alliance Group, Latino Affinity, and the Black Student Affinity.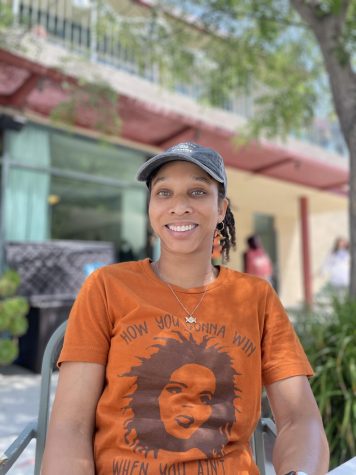 Ms. Tamara Jaffee, the Dean of Lower & Middle School Student Voices said that affinities were started to create safe spaces for students and foster difficult conversations. "I wanted to create a space where we can not only talk but also learn from each other. I think the fear of saying the wrong thing and being ostracized for it is really high right now. I don't think it's conducive towards creating the type of environment we actually want," said Ms. Jaffe. 
She continued, "I know everyone goes through their own things, but I feel like we don't really understand how similar our experiences are to each other. And I think that's a good starting point instead of focusing on just the differences. I am excited to see what the affinities will develop into and change campus culture for the better."
The Middle School Affinities have been hosting their own lunchtime affinity or alliance meetings weekly. Affinity meetings are exclusively for members who are a part of that community, while alliance meetings are open to every student in middle School. Typically, the affinity heads and their advisor, a faculty member picked by members of the affinity to assist them, will hold a discussion and open a public forum at the end to answer questions from students attending the meeting. 
One main theme discussed in the affinities' lunchtime meetings was how students can reflect on their experiences effectively. Ms. Jaffee  said, "Instead of acting on impulse, we are teaching them how to reassess what they're experiencing, not only what they're feeling, but the outcome. We are teaching them how they can impact change and how to talk to others about these topics."
In addition to lunchtime meetings, affinities were also assigned to host their own DEIJ assemblies in Fran Norris Scoble Performing Arts Center (PAC), where they can present a topic to the entire middle school as well as faculty members.
The Middle School Black Student Union presented a discussion on the improper use of African-American Vernacular English (AAVE), while the Middle School Asian Affinity hosted their discussion around AAPI Heritage Month and the fetishization of Asian women. Other events include the Asian Affinity's Boba Drive, where members sold homemade boba to support the Red Canary Song, an organization focused on assisting Asian migrant workers.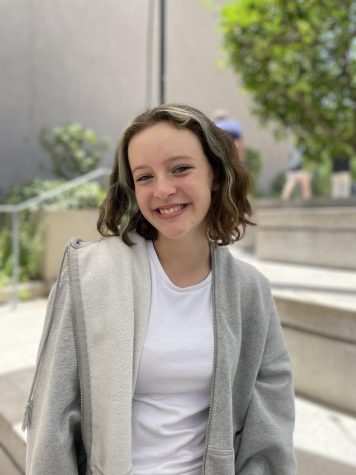 Students' reasons for participating in the affinities range from gaining support from other students and having the opportunity to connect with mentors.
"Because I was called the f slur after coming out, I didn't have anyone to talk to and felt isolated even though there's a big LGBTQIA+ community at Westridge. I applied to be an Affinity Head so no other student would have to go through what I had gone through," said Sabri H. '27, Head of the Middle School LGBTQIA+ Affinity and Alliance Group. 
Sabri aims to connect people within the community and raise awareness with people outside the community as well, such as those who want to be a better ally but don't know how to do so. "It felt amazing at the affinity sign-up fair and first meeting to see the list of 30 people who signed up to be a part of the affinity. I was honestly really excited to make a change with them in the Westridge community," they added.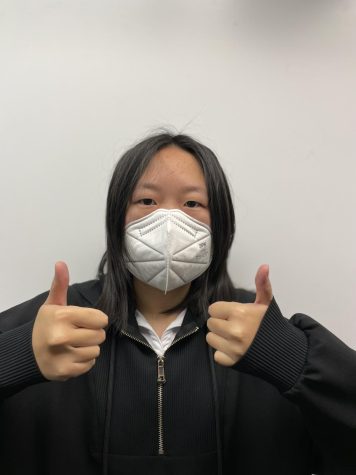 Asian Affinity member Elyse L. '26 shared a similar experience: "I have encountered people who used Asian stereotypes on me at Westridge, so to be able to educate our community through the Asian Affinity JEDI Council was a meaningful experience." Like Sabri, Elyse joined an affinity to discuss their perspective with allies and communicate what they need from them. 
Along with activism, mentorship was also a reason why some seeked to join an affinity. "[Ms. Jaffee] is both a mentor and a friend to a lot of Black students like me on campus," said Middle School Black Student Union Affinity Head, Leilani C. '26. "She's not this looming adult on campus that I'm scared to talk to; she connects with you,. and I feel really comfortable reaching out to her whenever I feel scared or nervous about something. During my time as an [Affinity Head], I was anxious about hosting my affinity's discussions, but she gave me a lot of advice that I found helpful."
The improvement and development of affinities in middle school was good news for those who wished for Middle School Affinities to act as a bridge to encourage more students to join upper school affinities.
Current upper school Chinese Affinity Head Song '24 said, "I remember when I was in 8th grade, during the affinity fair. We were all forced to go somewhere. I went to the room for Chinese affinity, but for some reason we were doing Japanese origami. It was just really unorganized and messy."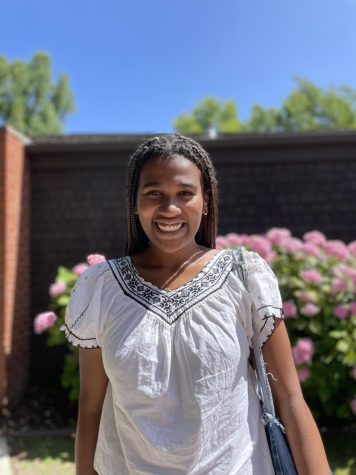 Current Black Student Union Affinity Co-Head Blaire W. '22 said, "I was the only Black girl from 6th-8th grade so having some other black students and an affinity group would have been really exciting." 
Like Blaire, Ileia G. '22 who heads the same affinity had a similar experience. "I was one of a few Black girls at my elementary and middle school. I think that having affinities in middle school can create a sense of community at an earlier stage of their Westridge experience, which can be a comforting space I wish I had access to when I was their age," explained Ileia.
While affinities are an integral part to enhancing the DEIJ experience at Westridge, many agree that institutional change is still necessary outside of them. Affinities bring awareness to the voices of minority groups on campus and the issues they face, but they do not offer a clear solution. 
Blaire W. '22 and Ileia G. '22 added, "There are still many things that need to be done in order to make our community free of as many DEIJ issues as possible, and it requires the effort of students and faculty outside of affinity groups."
Leave a Comment