First In-Person Tiger Week at Westridge
Westridge Upper School held its first in-person Tiger Week from March 21 to 24. Tiger Week is a week of experiential, workshop-based learning opportunities created last year as an alternative for Interim Week, a program wherein students participated in domestic and international trips. This year's Tiger Week consisted of 20 creative, faculty-led workshops such as Art and Architecture, Calligraphy, and Scrapbooking. The seniors went to Big Bear for a retreat.
"The purpose of Interim and Tiger Week is experiential learning—getting out of the classroom, learning about the world around you, learning about the culture around you, and about your local community," Ms. Brittany Coker, Dean of Upper School Student Activities and organizer of Tiger Week, said.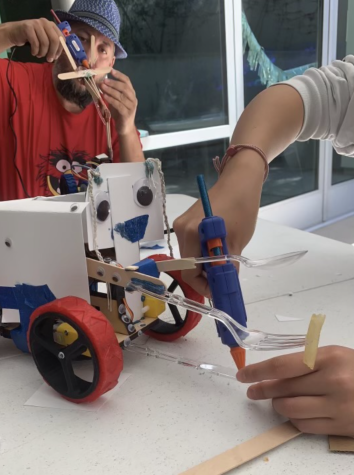 To plan each workshop, Ms. Coker had meetings with faculty to discuss the budget and needs for Tiger Week. Faculty were asked to propose a workshop either outside or on campus. "We collected their ideas, and that is where we got the diversity of ideas. This really was the passion projects of the teachers," Ms. Coker said.
Sofia K. '25 attended Dr. Busch and Ms. Seiberling's workshop on Popular Music and the Southern California Landscape. "This was my first time doing Tiger Week," she said. "We went to Huntington Beach and got to explore California in a new way. You get to connect with people who have similar interests and meet people outside of your comfort zone or normal friend group."
"It's a great way to get out of the classroom, and you're still learning but in a fun way. And I love being able to start spring break that way. Where you are not stressed about classes, and where you can just have an enjoyable week," Ella S. '25 said.
Organizing in-person workshops after the pandemic presented a new set of challenges. "Buses are very difficult to find. For people who want a profession, they should be bus drivers because there is a shortage of bus drivers and a shortage of buses available," Ms. Coker said.
Ms. Linda Brownridge, Upper School Art Faculty and organizer of the Art and Architecture workshops, also overcame pandemic-related difficulties while planning her class. Many art museums and galleries, such as the UCLA Hammer Museum and the Jeffrey Deitch gallery, were either understaffed or had new staff, which made it difficult for her to make connections with people she previously knew. "Sometimes there's no number to call, or the person I knew isn't there anymore. The planning was the hard part," said Ms. Brownridge.
Despite the impact COVID had on planning, Tiger Week was still a success. "It seems like everyone had a great time, and I loved what we were able to do with it. Tiger Week was a huge success this year," Ms. Coker said.
Leave a Comment
About the Contributor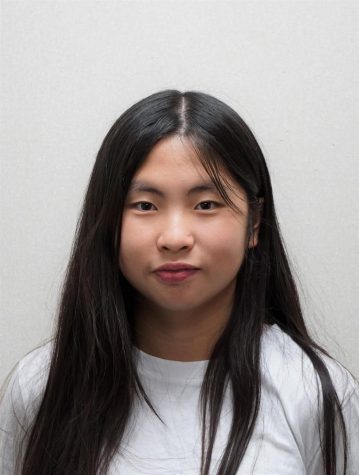 Cindy C., Staff Writer
Cindy is a freshman staff writer in her second year in Spyglass. She enjoys ceramics, learning about world history, and writing. She plays tennis and cannot...