Westridge's Pursuit of Deeper Learning Evidenced in Its Commitment to a Closed Gradebook
Post-pandemic and remote learning, educational institutions have been taking the time to reflect on how they can best teach, reach, and support their students. And Westridge is no exception.  Westridge's recent move away from the College Board's AP program signaled its desire to promote deeper learning experiences as stated in its strategic plan. 
Grades and assessments—and their role in student learning—have often been at the center of these conversations. Recently, several California school districts have discussed eliminating both Ds and Fs on the grading scale because of their impact on student motivation. Some schools have eliminated grades altogether. Some argue that grades serve as a motivator to students, and others see it as a distraction and/or impediment to deeper learning. 
Grades notwithstanding, at Westridge, how students access their grades and understand their current progress can be a point of contention. Depending on the institution, gradebooks can be open or closed. At Westridge, teachers record and store students' grades through a closed gradebook, an electronic record of student achievement in their respective classes. In an open gradebook, students, and sometimes their parents, are able to access their grades at any given time. Students at schools with closed gradebooks, like Westridge, must speak with their teachers in order to gauge their progress. When asked, some teachers tell their students their current grades down to the percentage. Others refuse to do so. 
Sophia D. '23 explained how not knowing her grades can be frustrating and leave her questioning. She said, "Not knowing your grade can make it difficult to know whether or not you need to improve it. If you don't know how to improve it, then you're not going to try. But then once your grades come out, you realize that you should have been trying to improve them, but it's too late. It's like I've been doing this the whole time, and I could've been doing better, but I didn't know I was supposed to because I couldn't tell." 
When asked if she'd like to have an open gradebook at Westridge, Sophia said, "I think if I asked [for my grade], I would like to know. I don't know if I would want them to tell me all the time. But if I want to know, I want it to be easy."
Considering the potential impacts of an open gradebook on students' mental health has guided the conversation for Westridge's administration and faculty. Both are concerned that an open gradebook could and would exacerbate students' pre-existing anxiety surrounding their grades rather than alleviate stress.
Dr. Lisa LaFave, Director of Counseling and Student Support, said that while an open gradebook "may provide some transparency, it could also be part of the anxiety" that students face. She said that often, "students ascribe their value with the grades they have." Concluding her thoughts on an open gradebook, she said, "I have real reservations about how it could impact a student's wellness. Most teachers here would be happy to have a conversation with you."
Gary Baldwin, Head of Upper School, shared a similar perspective to LaFave and explained his past experiences at schools with open gradebooks. He claimed that, for students, "it was primarily a source of anxiety and consternation within decontextualized information." 
Daniel Calmeyer, Chair of the Computer Science and Engineering Department and Upper School Math teacher believes that an open gradebook would encourage students to scrutinize every grade they receive, creating undue anxiety. He worried that with an open gradebook, "If a student is refreshing their browser on a homework assignment that doesn't affect their grade, that's not healthy." 
Caroline S. '25 is a new student at Westridge and came from a school with an open gradebook. She supported Baldwin's remarks. She said, "It's a lot better having a closed gradebook because there's far less competition and hyper-fixation on grades. I watched people sob for getting a 94% [on an assignment], which, I mean, they still do here, but you constantly are checking your grades and how anything other than a 100 brings your grade down. The open gradebook was detrimental."
On the contrary, some students believe a closed gradebook actually induces anxiety.
Sophia Sandman, a former Westridge student, now attends Mayfield Senior School and spoke positively of her grade accessibility. She said, "I love the open gradebook, and it's so helpful when seeing what subjects you need help in."
When asked about the gradebook's impact on her mental health, she responded, "I sometimes do feel a little anxious, but it's nothing compared to not knowing and getting a report card with no explanation."
Alice C. '25, a current Westridge student, said, "I think not being able to know our grades all the time isn't necessarily a great thing for mental health and anxiety. For myself at least, knowing where I am, especially in classes where it's really hard to gauge grades, can be really helpful." 
Local schools like Flintridge Preparatory School and Mayfield Senior School both have different approaches to grade disclosure. Nick Seaver, a student at Flintridge Prep and also a former Westridge student, said, "Prep doesn't totally have an open gradebook because teachers can choose whether or not to show the grade, and most do not. I only have one teacher this year who has our grades [open to us]."  
In addition to the concerns about mental health, some argue that open gradebooks will over-emphasize grades and shift the focus away from student learning. Mr. Baldwin, who has experienced schools with open gradebooks, felt that open gradebooks were "sending messages that the grade itself, not the learning, is the thing that matters." Baldwin, like others, hopes that a closed gradebook will compel students and teachers into an open dialogue about learning.  
The argument that a closed gradebook shifts the focus to learning and away from the grades was echoed by Ms. Molly Yurchak, current head of the English Department. Ms. Yurchak believes that the closed gradebook system "fosters autonomy" over one's learning.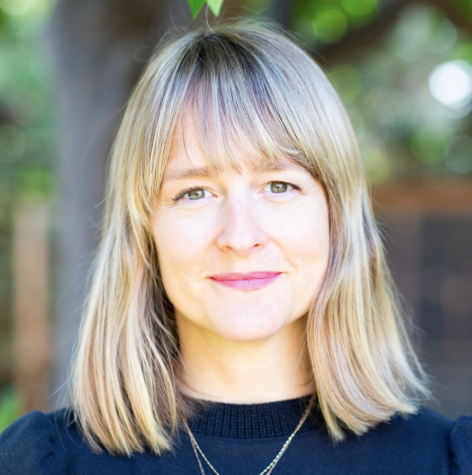 Ms. Yurchak emphasized her department's commitment to helpingstudents focus on becoming better writers and students. "We spend a tremendous amount of time trying to think through student work and give feedback and comments that are long and involved and specific," she said.
The English Department at Westridge makes a significant effort to engage students in conversations about their learning and progress rather than just providing a letter grade. As a department, they have worked to shift students' focus on the learning process. As such, English teachers do not denote grades on students' assignments. Edward Raines, an English teacher at Westridge, wrote in his 2021–2022 syllabus, "Grades too often suggest that something is completed, with no more work to be done." Instead, students "will develop as a writer through the practice of writing and by understanding my feedback through self-assessments and potential revision."
Ms. Yurchak went on to say that when students were told their current grade-to-date in the class or given a grade on a specific assignment, students are less interested in discussing the actual learning. "We have found that it really confuses or shuts down the open-minded approach to the process that we are working so hard to foster."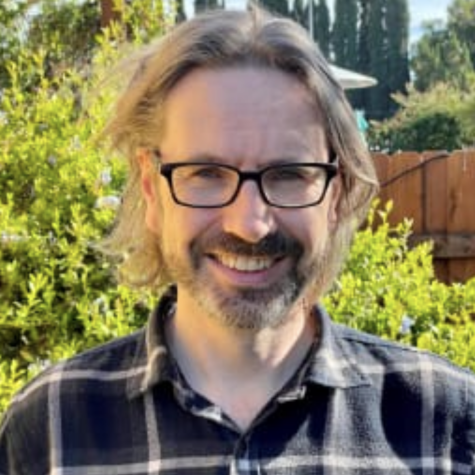 James Evans, the Director of Teaching and Learning, said, "I just want to say that I think what the English department is trying to do is brilliant. It's an approach that I really admire."  He shared his thoughts on an open gradebook. "I came from a school that had an open gradebook. The open gradebook became problematic. I think that the idea is that it is meant to de-emphasize grades, and therefore, the stress associated with grades."
Ms. Sandy De Grijs, a longstanding Upper School History teacher who is in favor of an open gradebook, said, "I'm totally fine with an open gradebook. An open gradebook puts it all out on the table and makes it clear to students where they are." 
"I would argue that we need to de-emphasize grades," Mr. Raines said. "I don't see how an open gradebook would be at all promoting this emphasis." 
De-emphasizing grades and prioritizing learning was an important idea James Evans noted. "The problem with the grade is that it reduces everything that you do into one number." He later continued to say that as a teacher, grading was one of the hardest parts of his job. So often, students would misconstrue what a grade actually meant and it was a detriment to their learning. 
While both teachers and students alike agree that students deserve transparency around their progress and learning, what isn't clear is whether or not grades or an open gradebook offers that clarity. Mr. Evans said of an open gradebook, "Though it seemed to offer transparency, it wasn't really transparency about learning; it was transparency about grades." 
And therein lies the rub. Students want more information about their grades. Teachers want students to engage in their learning. Shifting the focus away from a flawed measuring tool to reflections on learning is a tough sell, especially to students and parents for whom a solid GPA can be a ticket to a top-ranking college. Perhaps there is a better way to offer students transparency and also shift the focus toward learning. Mr. Evans, like many of his colleagues, seems to think so. He is adamant that assessing student learning from a different lens rather than just a letter grade was the next critical step in supporting student learning. For students, transparency around their grades is an important part of understanding their learning progress. 
Michelle J. '23 said, "The connection between students and teachers is important, and students should be coming to teachers for extra help. But I think at the same time, students should be able to have that transparency between the teachers and their grades. Especially because Westridge is so academically rigorous. I think a lot of us are focused on our grades, and I think we can work to move past that. Teachers and the administration can also work to be more transparent with us." 
For further reading, Spyglass suggests the following:
Opinion: Schools Want to Emphasize Learning Over Grades. That's Why We Need an Open Grade Book.
Leave a Comment