Five Independent Local Coffee Shops to Visit From a Diehard Coffee Drinker
There's something very charming about small coffee shops that I can't put into words and that chains can't replicate. I totally understand the appeal of chain coffee shops—first of all, they're everywhere. Even on my annual road trips to the Eastern Sierras, I can look forward to the reliable, standardized taste of a Starbucks vanilla hazelnut latte. The relief of seeing a lonely billboard in another bleak stretch of scrub desert that says STARBUCKS IN 20 MILES is unmatched. I practically jump for joy whenever I unexpectedly find a new Philz Coffee location. But after bouncing between the same two or three coffee places for a little over a year, I took it upon myself during spring break to broaden my horizons. During my spring break coffee shop expedition, I found some absolute gems within the greater Pasadena area.
Apsara Coffee (San Marino, CA)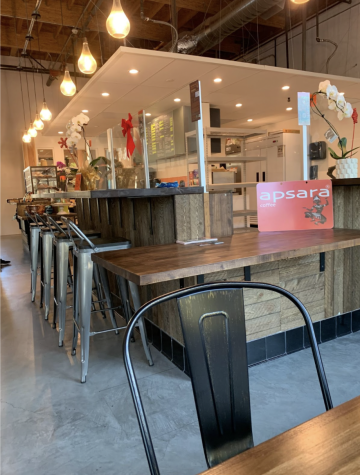 Apsara Coffee has only been open for a little over six months, but it has quickly become my go-to location for enjoying a relaxing, productive afternoon alongside a delicious coffee. The store has a cozy yet modernized ambiance and features ample indoor and outdoor seating. Additionally, Apsara features live music from local indie musicians every Saturday afternoon. And, of course, their coffee is delicious. Some of my personal favorites of theirs are the Dulce De Leche and their cold brew. I'm not normally a big tea person, but their chai lattes are also incredible.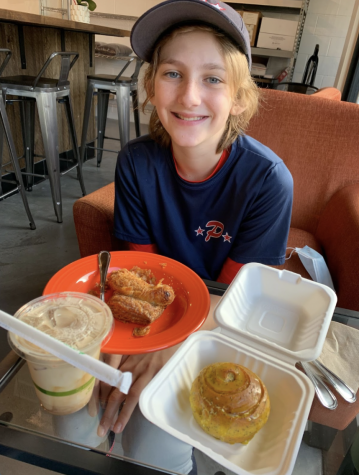 While I find that many cafés are lacking in their pastry and snack department, rest assured that Apsara isn't one of them. The owner, Raju Ceerla, is an incredible pastry chef in addition to being a master barista. All of their pastries are absolutely delicious, especially if you come early in the morning. 
Jones Coffee (South Pasadena & Pasadena, CA)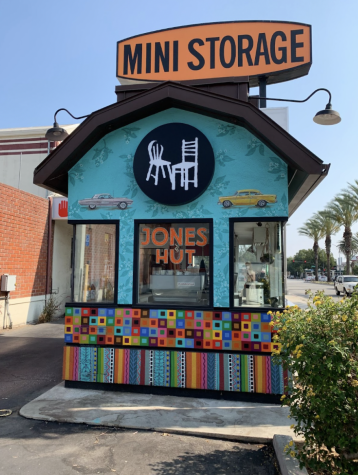 Along with other stores on Mission Street, Jones Coffee seems to be an established and beloved after-school spot for Westridge students—and with good reason! While Jones is not a new coffee destination for me, it still definitely earns a spot on this list. My mom and I have frequented the Jones Coffee on Raymond Avenue for years, but my love for Jones reignited over the past year when it became a part of my Friday afternoon routine. Each Jones location has its own eclectic, organic, and cozy aesthetic and is decorated spectacularly. I particularly love the South Pasadena Jones in December, when it's draped in tinsel and dripping with snowflake cutouts and multi-colored string lights. My favorite drinks from Jones are an Americano and a hazelnut oat-milk latte. Jones also features a unique daily selection of delicious ice cream flavors! My one and only gripe with Jones is that they don't have Wi-Fi. Studying at Jones is still a great experience, but unless you have a hotspot, it's difficult to get much done besides reading and annotating. Other than the minor Wi-Fi issue, though, Jones is a great little company that I wholeheartedly recommend.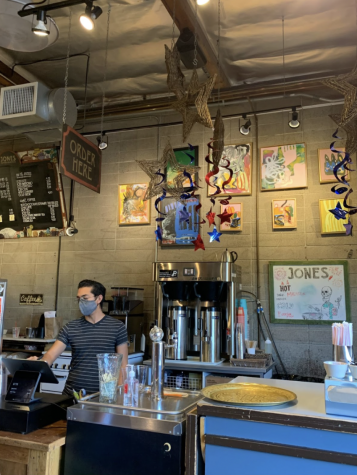 Café de Leche (Altadena, CA)
Nestled at the top of Lake Avenue in Altadena, Café de Leche easily has the cutest exterior of all the cafés on this list. The pastel blue wall and Spanish tile roofs are an architecture lover's dream, and I appreciate those little details each time I go for a drink. Café de Leche has a relatively small menu, but they have a wide variety of delicious coffee blends to try out! I can confirm that all of their coffee is delicious, but my go-to is an iced almond milk latte. If you're ever in the Altadena area, stop by Café de Leche for a nice, artisanal coffee treat.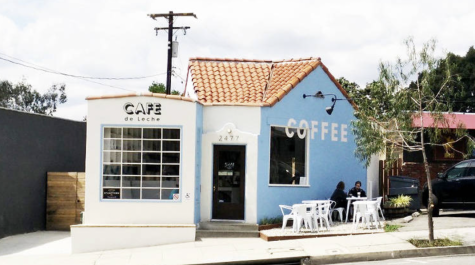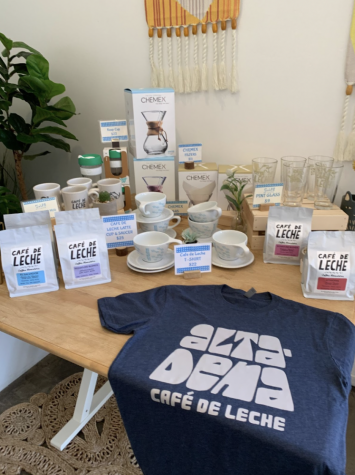 Jameson Brown Coffee Roasters (Pasadena, CA)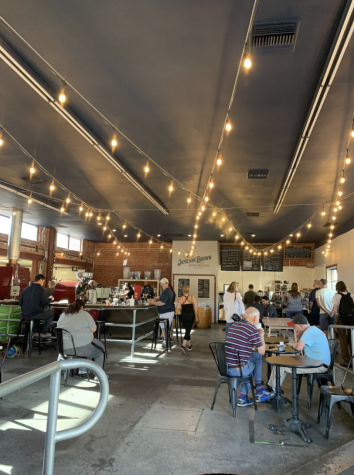 If you love extravagant, specialty coffee drinks, then Jameson Brown is the place for you. The exterior—an unassuming brick building—houses a warm and inviting paradise for café-enthusiasts. With a spacious indoor seating area and free Wi-Fi, Jameson Brown serves as a great studying spot, too. Honestly, I've ordered the lavender vanilla breve every single time, so I can't recommend other drinks from personal experience. The lavender vanilla breve is really, really good, though. When my mom first suggested it, I was a bit hesitant since a lot of lavender lattes from other coffee shops had been unfortunate failures for me in the past (either the lavender tends to be overpowering and tastes really fake, or the coffee itself is kind of bad and just mixes together into this really weird and gross mess). But my worries quickly dissipated when I took a sip of the frothy, faintly floral, and sweet-but-not-too-sweet drink. I've also heard great things about their Vienna lattes and coconut breves, too. If you're looking for a more artisanal version of Starbucks, Jameson Brown is the place for you!
Charlie's Coffee House (South Pasadena, CA)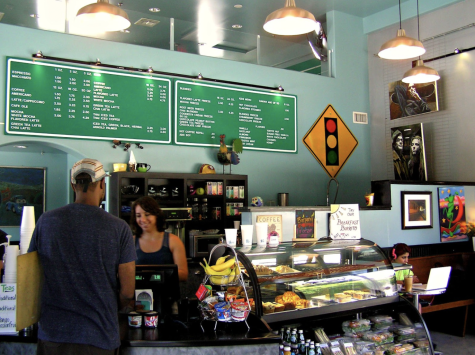 Last but not least on the list is another South Pasadena café: Charlie's Coffee House. Along with reliable, delicious coffee, this sweet little coffee shop has a wide variety of pastries, healthy snacks, and even smoothies. Charlie's has good indoor seating, Wi-Fi, and walls decorated with the work of local artists. I have yet to try most of the drinks that Charlie's has to offer, but so far, a few of my favorites have been their matcha lattes and Americanos. I look forward to trying out their iced Thai coffee—it looks delicious!
Leave a Comment
About the Contributor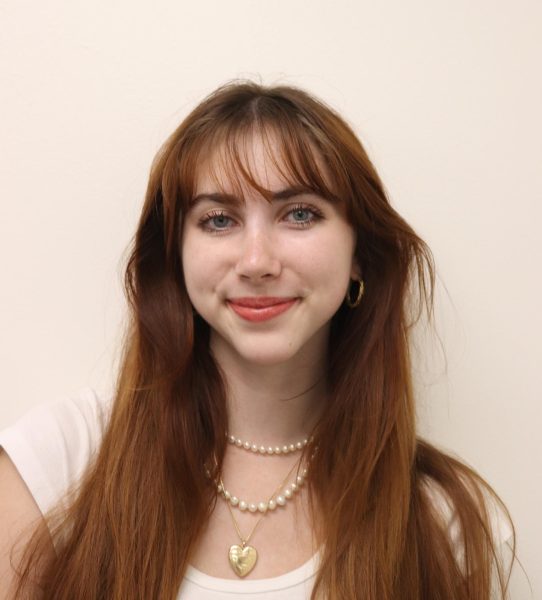 Reed D., Editor, Website Manager/Designer
Reed is a junior, and this is her fourth year on Spyglass and her second year juggling her roles as Editor, Website Manager, and Website Designer. Outside...