Homelessness and Public Safety: The Issues That Will Decide Los Angeles's Mayoral Election
A handful of candidates are hoping to follow Eric Garcetti, who has served as Mayor of Los Angeles for the past eight years. The five leading candidates running to replace Garcetti include developer Rick Caruso, Representative Karen Bass, City Councilman Joe Buscaino, City Councilman Kevin de León, and City Attorney Mike Feuer.
The five candidates had the opportunity to discuss what actions they will take as mayors during a debate hosted by FOX 11 at USC's Bovard Auditorium on March 22. Homelessness and public safety, the two main topics discussed in the debate, will heavily influence citizens' votes.
Homelessness
The homelessness crisis in Los Angeles is widely recognized by residents. Nearly 4 in 10 voters surveyed in a recent poll reported feeling unsafe because of the homeless people in their neighborhood.
Rick Caruso:
Caruso has explained that he plans to build 30,000 beds in his first year to be utilized by homeless individuals. Along with setting a goal to build a large number of beds in only a year, Caruso also plans on Declaring a State of Emergency, claiming that doing so will "give us the ability to expedite sheltering decisions by creating a single point of accountability in the Mayor and getting City Council politics out of the way." Reflecting on how his grandparents moved to Boyle Heights to achieve the American dream, Caruso emphasized the great action he would take on the issue. 
Karen Brass:
"I would appoint a chief, that person would report directly to me. I would access the resources that I have within the federal and state government that housing chief would bring together all the department heads and make sure this is the number one problem because it is a public health and public safety emergency," explained Bass at the mayoral debate. 
Similar to Caruso, Bass will Declare a State of Emergency as quickly as possible if she is elected. She hopes to house 15,000 individuals by the end of her first year in office. While discussing how she will use state funds to combat the prominent problem of homelessness, Bass described that there is existing money from the state and federal government that she can repurpose. 
Joe Buscaino:
Councilman Buscaino, representing the 15th Council District, plans to apply the work he has done in his district to address homelessness to his role as mayor if elected. In his district, Buscaino has successfully housed 40 percent of the people experiencing street homelessness through interim and permanent housing.
Kevin de León:
De León, the only candidate who has experienced homelessness, stated, "For several years in my early twenties, I was homeless. I lived in my car, relied on the kindness of friends for a place to stay, and even spent two years sleeping on the floor of an office building where I worked."
De León has worked on the homeless issue for years in Los Angeles. His plan consists of creating 25,000 units by 2025, an initiative that was unanimously passed by the City Council. This program will ultimately establish permanent supportive housing, thereby tackling the homelessness crisis on a large scale. 
Mike Feuer:
Feuer plans to develop the city's street engagement strategy by working to "convene community stakeholders—LA's largest companies, philanthropies, banks, and others—to expand private investments in homeless and affordable housing, building on successful projects that have relied on pools of revolving private capital to quickly create cost-effective units."
Public Safety and Crime
In 2021, 278 people died in Los Angeles as a result of gun violence, with 1,499 people shot, according to candidate Mike Feuer. Candidates discussed their plans to address gun violence and crime in Los Angeles in the mayoral debate.
Rick Caruso:
Caruso plans on investing in the Los Angeles Police Department (LAPD). He said, "There is no doubt that our police force can do better, but the attacks on rank-and-file officers must stop. The men and women of the LAPD risk their lives on a daily basis. Rhetoric about 'defunding the police' makes no sense when you consider that murders are skyrocketing and LA is the most under-policed big city in America."
By restoring the LAPD's Budget and putting 1,500 more officers on the streets, Caruso believes that his actions will decrease crime. 
Karen Brass:
Brass emphasizes not only addressing crime present today, but she also wants to prevent crime from skyrocketing in the future. She said, "I want an office of community safety so we can prevent the crimes of the future and make the investments in the communities that will do that."
Joe Buscaino:
Buscaino believes that with the LAPD defunded, crime will inevitably increase. He plans on refunding the LAPD $150 million if elected into office. 
"I've already gotten to work cutting red tape so LAPD can bring on the sworn officers and civilian employees the department needs to keep Angelenos safe," said Buscaino.
Kevin de León:
Rather than creating new projects to fight against crime, de León wants to use already-established resources. Along with better-utilizing resources, de León proposes hiring mental health professionals to "provide better service to those in mental health crisis."
In response to the other candidates' plan to refund the LAPD, de León explained that doing so will increase taxes for residents.
Mike Feuer:
Feuer believes that addressing mental health issues on the street, training LAPD officers, and establishing a police station civilian ambassador program will successfully combat the problem of crime. The ambassadors within his proposed program will "assist the public to obtain timely and helpful assistance in what can be a stressful and confusing experience."
After the primary election, the two leading candidates will have a general election on November 8. The topics of homelessness and public safety in Los Angeles will continue to play an integral role in the candidates' race.
Leave a Comment
About the Contributor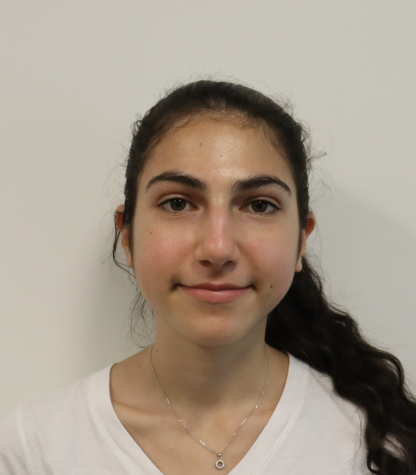 Sophene A., Editor
Sophene is a sophomore staff writer in her fourth year in Spyglass. She enjoys reporting on current ongoings and events. When she's not writing for Spyglass,...