Spring Sports: A Round-up
Fall sports, winter, and most recently spring: Westridge athletics have swung full circle. This spring, Westridge saw four different teams competing: Varsity Track and Field, Varsity Lacrosse, Varsity Swimming, and Varsity Softball. Unlike last season, several athletes from Track and Field and Swimming competed in CIF competition, some even advancing to CIF finals.
The Fall Season still reigns supreme, grabbing two Prep League championships, but Spring still has several significant highlights. 
Lacrosse
Last season, Lacrosse lost many of its experienced players and was left with little to no players who had played Lacrosse with Westridge before. Coached by Emily Mukai and Upper School History Teacher Jennifer Cutler, the team was made up of mostly underclassmen and took significant strides of improvement. "As someone who has zero [experience], it was definitely very interesting trying to pick up the sport. However, I was in the same boat as a lot of other players so we could work and grow together as well as foster community. Playing lacrosse was bomb! Shoutout to Ms. Cutler, the best assistant coach," said Mirella C. '25.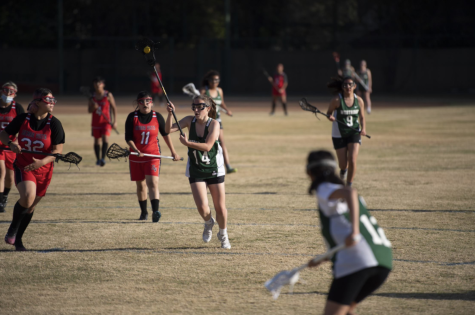 The team played in the Prep League where, because Lacrosse is still an East Coast dominant sport, the only other Prep League team competing was Chadwick. When the two teams met, Chadwick left victorious both times (9-12, 8-10). Although the team started off its season slow, not winning any of their first five games, by the end of the season they held a record of 4-9. Lacrosse showed strong improvement from the beginning of the season to the end. Overall, it was an exciting season for Lacrosse as their young players continued to grow.
Track and Field
Track and Field had a strong season this year, consistently placing in the middle-third of Prep League competition. Z G. '22 was the team's star runner where he dominated in both the 1600 Meter race and the 3200 Meter race; in Prep League Finals, he placed 2nd in both events. Much of Z's skill comes from his lengthy experience running for Westridge's cross country team where this year, he qualified for CIF-SS Prelims and was First Team All-League runner. Other notable athletes include Ximena A. '25, Avery B. '24, Jordan C. '24, Lindsay C. '25, Kaityln H. '25, and Anna K. '24. Jordan C. '24 placed high in the 100 Meter Dash all season, and in the Prep League finals, she led her relay team—comprised of Avery B. '24, Lindsay C. '25, and Anna K. '24—to a 3rd place finish in the 4×100 Meter Relay. Westridge's throws team placed well all season and had a fine showing at Prep League Finals. Every member of the team competed in Discus where Jaime R. '23 placed 2nd and Ella B. '25 placed 3rd. Westridge also had 3 athletes compete in the shot put. Z G. '22 was the only athlete to qualify for the CIF-SS competition; he competed in both the 1600 Meter race and the 3200 Meter race where he placed 14th and 16th respectively.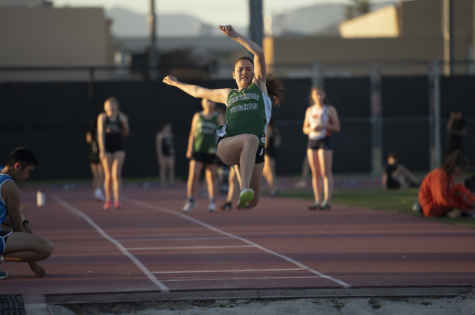 Softball
Just like Lacrosse, this year was a season of ups and downs for Westridge's softball team. The team's four wins in the Prep League placed them fourth, ahead of rivals Flintridge Preparatory School and Polytechnic School. While the team suffered some large deficit losses, they never failed to keep their head up. Their rivalry against Flintridge Preparatory School was no doubt their biggest storyline of the season. While Westridge came out victorious both times the team met this season, their first meeting of the season left some unresolved tension. In the team's first matchup, Westridge won in a walk-off, but not before Flintridge Prep questioned one of the Tigers' substitutes. After it was ruled that Westridge subbed in a player without reporting it, Coach Karen Hanselman received an official warning. Despite the play's controversy, the player was allowed to stay on base and the rest of the game was played under protest. A protested game is when a team's manager protests the game because they believe that the umpires misapplied the rules. Then, the league can review the claim and determine a verdict from there.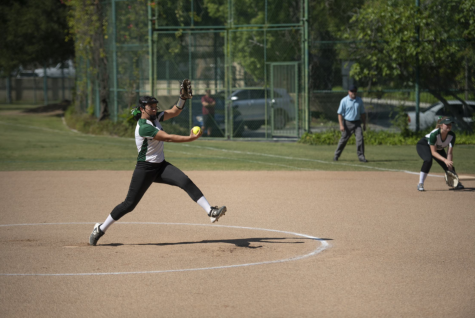 After that game, Westridge was excited to show that they were the better team, regardless of that controversial ruling. Later on in the season, Westridge came back from behind to beat Flintridge Prep 5-3. That couldn't have been done without star pitchers and sisters Marysa Y. '25 and Soleil Y. '23. The two were not only dynamite on offense but also held the team steady with their fantastic pitching. Marysa Y. '25 said her favorite memory of the season was "definitely beating Flintridge Prep twice." 
Swim
Swim ended with a strong season, finishing 4th in the Prep League out of 6 teams. Westridge had a less experienced team compared to others in the league yet still had several athletes earn points in Prep League swim finals, qualify for some level of CIF, and even had a few athletes advance to CIF finals. This year, Westridge had three fantastic freshmen: Aliena S. '25, MG N. '25, and Alana L. '25. In her first year competitively swimming, MG N. '25 dominated long-distance events specializing in the 500 Yard Freestyle. MG competed in three events at CIF-SS Division 4 swimming prelims: the 500 Yard Freestyle, the 200 Yard Freestyle, and the 200 Yard Freestyle relay. 
Aliena S. '25 was another star for Westridge; she took home the team's MVP award at the end of the year. Aliena advanced to consolation finals in the 100 Yard Backstroke and the championship finals in the 50 Yard Freestyle. Coach Horn said in an email, "The swim of the day was from freshman Aliena S. cutting a remarkable 7.12 seconds off of her best time to advance to the Consolation Finals in 14th place in the 100 Backstroke!" Both MG and Aliena swam alongside Bibi R. '22 and Alana L. '25 in Westridge's 200 Yard Freestyle Relay which qualified for consolation finals. The season was certainly an eventful one, and the future looks bright for Westridge's swim team!
Mia N. '24 was on this year's swim team and said, "It was really tiring, but it tested my limits and made me stronger than ever."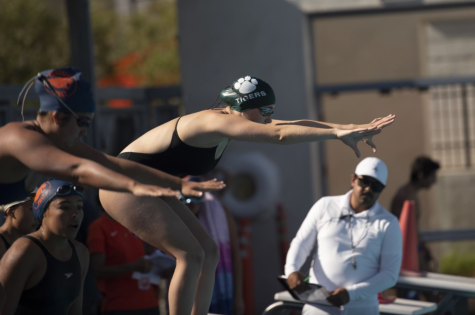 This season, Westridge teams all had a high influx of young stars to lead the way. Hopefully, they will continue to grow and push Westridge forward in the coming years. As of right now, the state of Westridge athletics is extremely optimistic. The Tigers are on the rise!
Leave a Comment
About the Contributor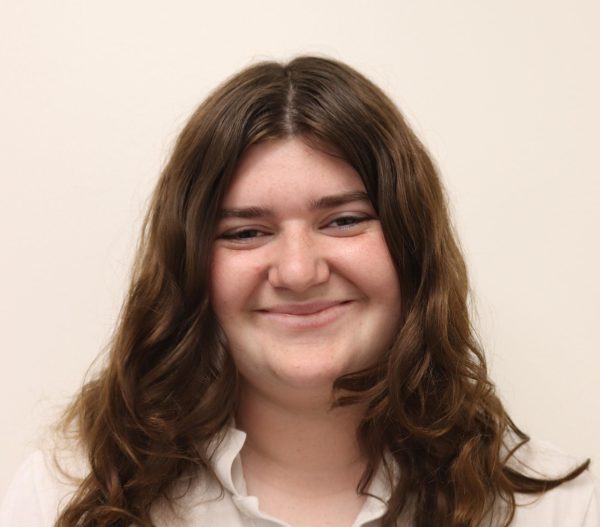 Ella B., Editor, Social Media Manager
Ella is in her fifth year writing for Spyglass, her second year as an editor, and her third year managing Spyglass' social media. When she is not writing...