Westridge Celebrates 5 Students As National Merit Scholarship Finalists
This year, Westridge announced five seniors as National Merit Scholarship Finalists. The National Merit Scholarship Program is an academic competition that attracts around 1.5 million students per year. Each year, approximately 15,000 applicants become finalists and 7,500 of those go on to win a $2,500 scholarship. Because the Class of 2022 was unable to take the PSAT due to the pandemic, applicants were asked to submit their SAT scores. These 5 students scored among the top 16,000 students in the nation.
Those students are Clara K. '22, Grace K. '22, Giulia W. '22, Claire S. '22, and Charlotte Z. '22.
The five finalists join nine other students from schools in the Pasadena area to be named as finalists. Nearby independent schools Polytechnic School and Mayfield Senior School both had two students recognized. 
Eileen Artemakis, Executive Director of Public Information of the National Merit Scholarship Program, said, "Winners are chosen on the basis of their abilities, skills, and accomplishments. Scholarship recipients are the candidates judged to have the greatest potential for success in rigorous college studies. A National Merit Scholarship represents years of hard work in intellectual pursuits."
All students who were announced as semifinalists back in September advanced to become finalists. According to the National Merit Scholarship Corporation, approximately 95% of semifinalists move on to become finalists. 
"I was happy when I found out because it means that my hard work had paid off. It was exciting," said Claire S. '22. Even though she anticipated she would become a finalist due to the high percentage of applicants that move on, Claire said, "It was still fun to get the letter [informing her of her new status as a finalist]."
Clara K. '22, another finalist for the award, echoed a similar feeling as Claire. "Obviously I put a lot of work into the application and also studying for the SAT, so I am glad that all of that work paid off in some way," she said.
When asked about the five finalists, Head of Upper School Mr. Gary Baldwin reiterated that he was proud of all students. "I think it's awesome. I mean we're super proud of those kids, but we're super proud of all of those kids. They all make all kinds of achievements in all kinds of areas. This is an extraordinary thing these kids have done, but other kids do extraordinary things too which is why we are proud of everybody here."
Leave a Comment
About the Contributor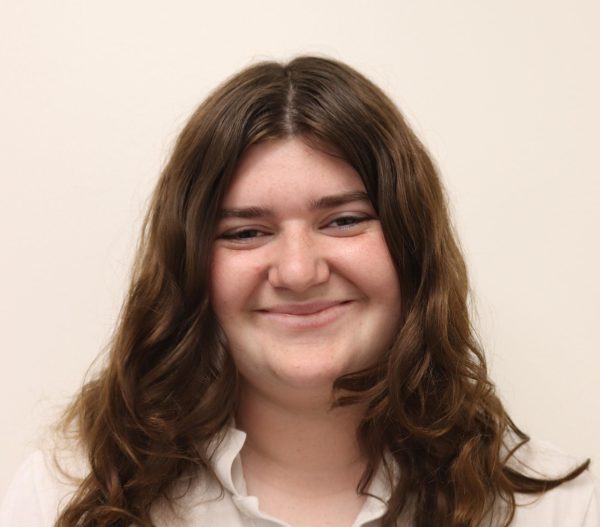 Ella B., Editor, Social Media Manager
Ella is in her fifth year writing for Spyglass, her second year as an editor, and her third year managing Spyglass' social media. When she is not writing...