U.S. Soccer and Women's Team Reach a $24 Million Equal Pay Settlement
After a six-year battle for equal pay and treatment, the U.S. Women's Soccer team reached a $24 million settlement with the U.S. Soccer Federation on Tuesday, February 22. The multimillion-dollar settlement vows to equally pay the men's and women's national teams. The settlement also includes equal pay for all competitions including the World Cup.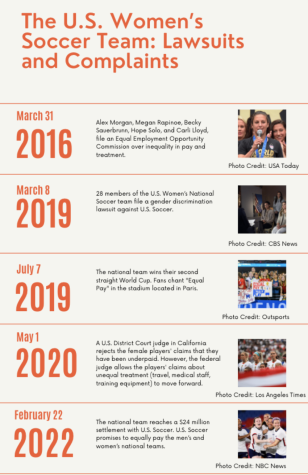 A Long Battle of Fighting for Equality
The national team's long battle with the U.S. Soccer Federation began in 2016, when five players, Alex Morgan, Megan Rapinoe, Becky Sauerbrunn, Hope Solo, and Carli Lloyd, filed an Equal Employment Opportunity Commission over inequality in pay and treatment. 
In 2018, Fifa awarded $30 million to the women's teams competing at the Women's World Cup. On the other hand, in the same year, the men's teams earned $400 million as their prize money for competing in the Men's World Cup. 
In 2019, 28 members of the women's national team filed a gender discrimination lawsuit against their own federation three months before the start of the World Cup. The players stated that "institutionalized gender discrimination" is evident in their pay, travel arrangements, and medical treatment. 
The civil complaint against the U.S. Soccer Federation received national attention. Soccer fans chanted "Equal Pay!" in the stadiums of the team's World Cup victory in Paris, 2019. 
"Getting to this day has not been easy," the women's team players and U.S. Soccer Federation stated in a joint statement. "The U.S. Women's National Team players have achieved unprecedented success while working to achieve equal pay for themselves and future athletes. Today, we recognize the legacy of the past USWNT leaders who helped to make this day possible, as well as all of the women and girls who will follow."
Achieving What the Team "Set Out to Do" 
Though the settlement is expensive for the U.S. Soccer Federation, their efforts to acknowledge the accounts of the women's soccer team players are essential to regaining connections with sponsors and rekindling relationships with star players such as Rapinoe and Morgan. 
After the women's soccer team won the World Cup in 2019, Nike created a commercial recognizing the team's great victory. "We will keep fighting not just to make history, but to change it, forever!" the ad's narrator said, which was followed by a crowd of voices cheering, "I believe that we will win."
"We are proud to draw from the incredible momentum for women's sports today to serve the next generation of female athletes," said Nike, who paid $27 million in 2018 to U.S. Soccer, in a statement.
In 2020, a federal judge rejected the female players' claims, leaving the U.S. Soccer Federation with no obligation to come to a settlement with the team. After losing in court for years, the national team unexpectedly achieved "what they set out to do," as Morgan explained in an interview. 
"Moving Forward Together": What the Settlement Means for Future Generations of Women's National Teams
"For our generation, knowing that we're going to leave the game in an exponentially better place than when we found it is everything," Rapinoe said during a telephone interview with The Associated Press. "That's what it's all about because, to be honest, there is no justice in all of this if we don't make sure it never happens again."
The settlement's promise to equalize pay among men's and women's soccer teams, along with the U.S. Soccer Federation's commitment to equalizing pay between the men's and women's national teams in all competitions, could pass millions of dollars onto future generations of the women's national team.
"It wasn't an easy process to get to this point for sure," Cindy Parlow Cone, U.S. Soccer's President, said in an interview. "The most important thing here is that we are moving forward, and we are moving forward together."
Leave a Comment
About the Contributor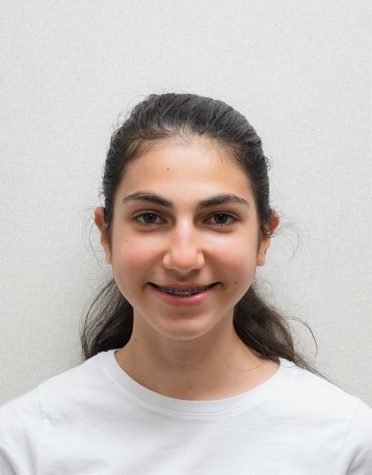 Sophene A., Middle School Manager
Sophene is a freshman, and this is her third year on Spyglass. In her free time, she loves to write and watch her favorite television show, Gilmore Girls.