Review: "Tall Girl 2" Is Beyond Disappointing. And I'm Not Surprised.
While I did not go into the sequel having high hopes, Netflix's "Tall Girl 2," released on Friday, February 11 was worse than I expected. The first movie's meaningless premise and trivialization of the main character's issues relating to anxiety and self-doubt make for a disappointing second movie, to say the least.
"Tall Girl," released by Netflix in 2019, tells the story of high schooler Jodi Kreyman, a 6-foot-1 girl who finds herself stuck in a love triangle between a foreign exchange student named Stig who is even taller than her and her best friend for as long as she can remember, Dunkleman. The movie ends with a predictable scene where Jodie reflects on how she muted the negative voices in her head with positive ones at the after-party of the play she starred in. 
"Tall Girl 2" consists of several storylines, the primary one following Jodi's role as the lead in her school's production of the musical Bye Bye Birdie. While Jodie's role in Bye Bye Birdie is meant to ultimately force her to confront her negative self-talk and insecurities, the movie's ending is not only unrealistic but also trivializes Jodi's insecurities.
Viewers see Jodi struggling with anxiety and a lack of confidence during her preparation to play the lead role in her school's musical. Yet the movie loses its relevance and substance when Jodi overcomes her anxiety simply by "believing in herself." If everyone experiencing self-doubt was able to gain confidence by believing in themselves, anxiety would not exist. While Jodi's problem of anxiety is crucial to the movie's plot, her unrealistic solution trivializes all of her experiences and feelings.
During her audition for Bye Bye Birdie, the teacher supervising the musical asks Jodi, "What would you say to people who don't think that being tall is a real problem? Getting a terminal illness, being homeless, not knowing where your next meal is coming from. Those are real problems…what do you have to complain about?" 
Jodi pitifully responds, "Well, I'm not saying that being tall is worse than those things. It's just sometimes it feels like it is, but I know that it's not. It just…doesn't make all the bad things that have happened to me every day of my entire life any less real."
However, the movie sets aside less than a minute for Jodi to address this question. 
Other storylines in "Tall Girl 2" are even more scattered than the ones in the first movie. "Tall Girl 2" is composed of several poorly developed storylines that hold no relevance in the movie. Such unnecessary plot lines include Kimmy, Jodi's nemesis, learning the importance of treating others with kindness; Stig's sister coming to visit her brother all the way from Sweden; and Fareeda and Stig randomly beginning a relationship. 
A confusing plot also contributes to the movie's shallow ending with Jodi quieting the self-critiques in her head by accepting herself and her perceived flaws. 
The end of "Tall Girl 2" is just as abrupt and unfinished as the end of the first movie. After all, how can viewers have any sense of closure if the movie is made up of random and nonsensical storylines? Though "Tall Girl 2" had the potential to leave viewers with something more than "Tall Girl," its cluttered plot, absence of an impactful premise, and surface-level exploration of Jodi's self-doubt lead to an undeniably disappointing movie for viewers.
Leave a Comment
About the Contributor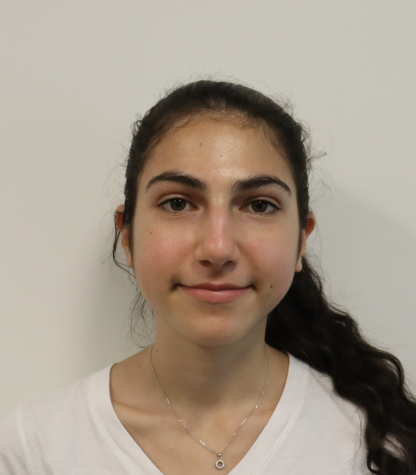 Sophene A., Editor
Sophene is a sophomore staff writer in her fourth year in Spyglass. She enjoys reporting on current ongoings and events. When she's not writing for Spyglass,...