Click Here for March Editor's Note…
I think of the year as a series of marathons, with the finish lines falling, naturally, on school breaks. We start off a marathon with some pep in our step, a confident jog. Then there's a hill, in the form of projects, tests, assessments, quizzes, and the like. We slow down, maybe take a (longish) water break, and then resume running towards the end. No matter your marathoning experience, I know we have all been anticipating the upcoming finish line: Spring break. We're inches from crossing it! I hope that everyone can take some time to rest and recover once we get there.
In our Spyglass classes, we always try to look at varying news sources to find accurate and balanced journalism that can inform our own reporting. When Russia began its invasion of Ukraine, our staffers researched the who, what, when, where, and why behind the invasion. This crisis, and all the misinformation that has accompanied it, has continued to remind me of the importance of journalism and story-telling. In this time especially, journalism has the power to give voice to the voiceless. With so many news producers and news sources offering several different perspectives, I encourage you to be vigilant in the information you're consuming.
Over the past month, Spyglass has continued to publish regularly. Please continue to check out everything we publish between editions. To be notified when new stories publish, follow our Instagram account, @westridgespyglass, which features new stories when they come out along with updates on Westridge sports game scores. We have a lot of great stories in this edition, including a news story on a Yemeni information poster that was vandalized on campus and a feature about what happened to We are Westridge Day. I hope you enjoy this edition. Keep up the pace and have some swagger when crossing that marathon finish line!  Have a wonderful Spring break.
Leave a Comment
About the Writer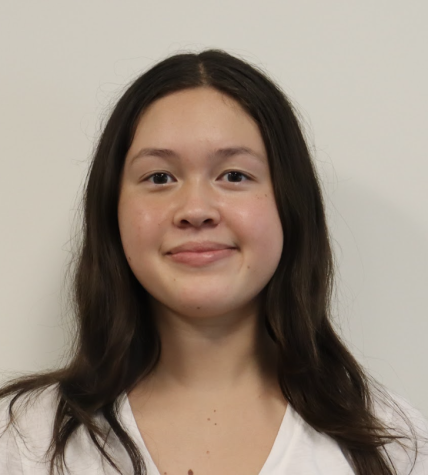 Katie S., Editor
Katie is a senior, and this is her fifth year on Spyglass and third year as an Editor. In her free time, she loves playing guitar, writing, and doing calligraphy.