Parkland School Shooting Survivors Remain Disappointed Four Years Later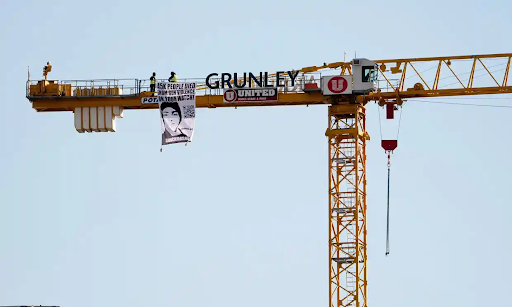 On February 14, 2018, Alyssa Alhadeff, a freshman soccer player who, according to her mother, "took every second of her life and did something with it," was killed. Scott Biegel, geography teacher and cross-country coach, passed away while trying to protect others. Nicholas Dworet, who was, as his family explained, "a happy young man full of joy and life," passed away one month before his 18th birthday. February 14 of 2018 was a day full of sadness and loss for many. At Marjory Stoneman Douglas High School in Parkland, Florida, 17 students and staff were shot dead. Now, four years later, David Hogg—a student survivor of the Parkland shooting and founder of a gun violence prevention advocacy group March For Our Lives—remains unsatisfied with the government's, particularly Joe Biden's, actions to prevent gun violence. 
"I'm disappointed, and frankly, if I could say one thing to the president, it's that we need you to go out and act right now before the next Parkland happens. There are things that you can do right now to help prevent it that you have not done. We need you to make good on your promises because kids are dying," said Hogg on CNN's "New Day."
Additionally, Hogg explained that Biden has only been "a friend" to victims of the shooting rather than taking real action like a leader.
"He's made small steps but it's not enough. The President hasn't been receptive to our demands. We expected this from Trump, but we're shocked that it's coming from Biden," Hogg said.
To urge Biden to take more action on gun control, protestors gathered near the White House to commemorate the anniversary of the Parkland school shooting. Manuel Oliver—the father of  Joaquin, a student who died in the Parkland shooting, and the founder of Change the Ref, a group spreading awareness about gun violence through art—scaled a crane across a street near the White House.
"The whole world will listen to Joaquin today. He has a very important message. I asked for a meeting with Joe Biden a month ago, never got that meeting," Oliver said in a tweeted video. 
Oliver, now taken into custody after being accused of breaking into a construction site, hung a sign directed to Biden with a picture of his son that read, "45K people died from gun violence on your watch." 
Hogg spoke in support of Oliver. "Manuel Oliver is an advocate for gun violence prevention and he is up there today demanding change from the Biden administration for them to do everything they possibly can to address gun violence and stop the next Parkland from happening before it does."
This year, the four-year anniversary of the shooting, Hogg launched a tool named "Shock Market" that tracks gun violence in the United States since the beginning of Biden's presidency. "Shock Market" presents breakdowns of gun violence deaths, injuries, and mass shootings, with categories including unintentional and intentional shootings. 
A recently published analysis by Everytown for Gun Safety concluded that 136 instances of gun violence occurred at schools between August and December of last year, marking the first half of the 2021-2022 school year as the most gun violent year so far in recent history. 
The Biden administration has taken some actions to fight gun violence, including the attempt to end the proliferation of "ghost guns," untraceable firearms that are often obtained without a background check. However, gun control advocates including Hogg believe these actions are not enough to ensure the safety of children in schools across the country. Any critical gun violence legislation must pass through Congress, which poses a stiff battle for proponents. 
Hogg believes that Biden can make a change without Congress. "There are certain things that he's leaving on the table that he can do right now, like creating a national office of gun violence prevention and a national director of gun violence prevention, and creating a comprehensive plan to dramatically reduce gun deaths," Hogg said.
Leave a Comment
About the Contributor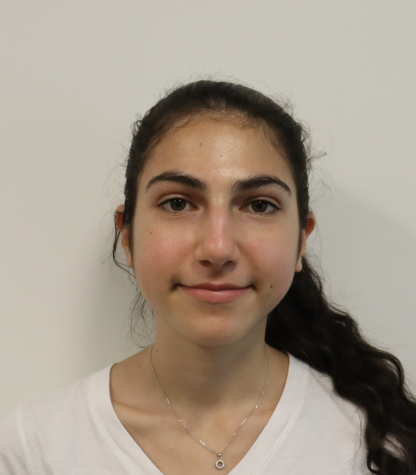 Sophene A., Editor
Sophene is a sophomore staff writer in her fourth year in Spyglass. She enjoys reporting on current ongoings and events. When she's not writing for Spyglass,...