Westridge Ends Mask Mandate, Announces Other COVID Protocol Changes
On March 9th, Head of School Elizabeth McGregor sent a school-wide email announcing that indoor masking will be "optional, though strongly recommended, in school settings" after having a conversation that same day with Dr. Ying-Ying Goh, head of the Pasadena Public Health Department (PPHD). Indoor and outdoor masking requirements will be lifted on March 14.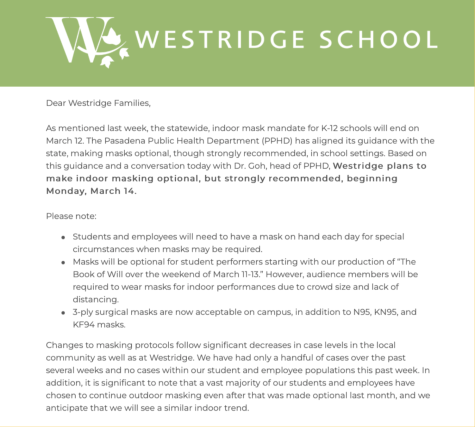 The email went on to state that students and employees are still required to have masks on hand for special circumstances; that 3-ply surgical masks are now acceptable along with N95, KN95, and KF94 masks; and that testing for athletes has been reduced from twice to just once a week. These announcements were made three weeks after lifting outdoor masking mandates, the news of which was also delivered to the Westridge community via email. 
These decisions were greatly influenced by state policies and local COVID-related statistics.
California Governor Gavin Newsom issued a statement on February 28th. As California continually adjusts its policies in compliance with the most recent data and science, masking will become optional but strongly recommended on March 11 in most indoor settings.
Ms. McGregor, along with Director of Upper School Gary Baldwin and School Nurse Vicky Trinh—among others—has been meeting with the PPHD on a weekly basis to review different statistics and data gathered from within and outside of school systems. The protocol changes were made after considering a variety of factors, ranging from case rates and test positivity to adult hospitalizations, pediatric hospitalizations, and vaccine rates. 
"A lot of the data has shown that there's a downward trend [in COVID hospitalizations and cases] and that things are starting to—'getting better' is not the phrase that I would use—but things are sort of going back to a more normal state,"  Ms. Trinh said. "We want to start lifting a lot of these mitigations to get back to that state essentially."
Despite the change, Westridge anticipates that many members of the community will continue to wear masks inside. McGregor noted in her email that " a vast majority of our students and employees have chosen to continue outdoor masking even after that was made optional last month, and we anticipate that we will see a similar indoor trend." 
Middle and Upper School Teacher Daniel Perahya will continue to wear his mask indoors. "I figured [the indoor mask decision] was coming since everyone else was doing it. I will definitely be wearing a mask [indoors]," he said.
Reactions to these new changes have been positive, although some community remembers remain cautious.
Upper School History Teacher Jennifer Cutler has been extremely careful throughout the pandemic, so she is asking her students to continue wearing masks in class. "I don't think it'll affect me because my students will still be wearing a mask in history class because I asked them to, and they understand my feelings about COVID." Cutler went on to say, "I understand they are following protocol although I am still fearful of COVID."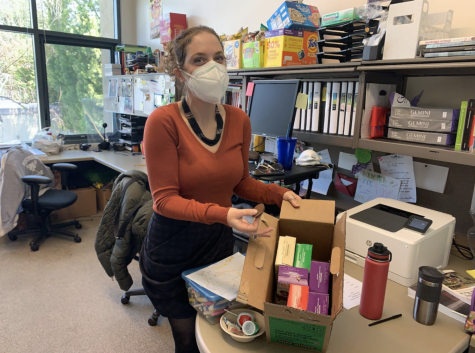 Meanwhile, many students aren't opposed to going maskless indoors; their actions will be influenced by the comfort and compliance of those around them.
"It just depends on what everyone else is doing. I'm just going to do what everyone else does. I don't want to make anyone uncomfortable. If someone else is not wearing [a mask] with me, I will not wear it," Gio K. '24 said.
Christina S. '24 echoed similar thoughts. "I'm pretty sure there are students out there that want to take off their masks, but they see that the rest of their class still has their masks on so they'll feel like they will be socially rejected."
A few students did not want to go on the record saying they would take off their masks indoors due to fear of public scrutiny or being labeled an 'anti-masker'. 
On the other hand, some students and faculty are taking advantage of the lifted mandates.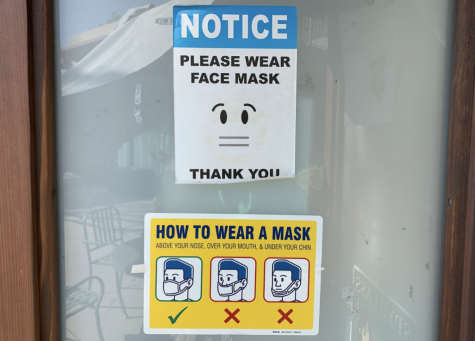 "I'm really eager to take this mask off [indoors]," said Upper School English Teacher Molly Yurchak. "I want to go back to sort of a freedom of life again." However, she anticipates holding conversations with her students regarding their comfort levels with unmasking indoors; if any student feels unsafe, she would stay masked. 
"I feel like it's a good step towards stopping masks. It's good that they leave us with choices about whether we want to wear it or not," Josselyn C.'25 said. Though she would not wear masks if sitting outside, she would remain masked if surrounded by a group of more than 25. 
Micah M.-L., a freshman, has been satisfied with the administration's handling of the pandemic. She said, "I feel very comfortable with how Westridge has handled the COVID situation. I think they've handled it well and efficiently and have kept us safe. So because of that, I'm willing to follow what they deem best going forward."
Leave a Comment
About the Contributor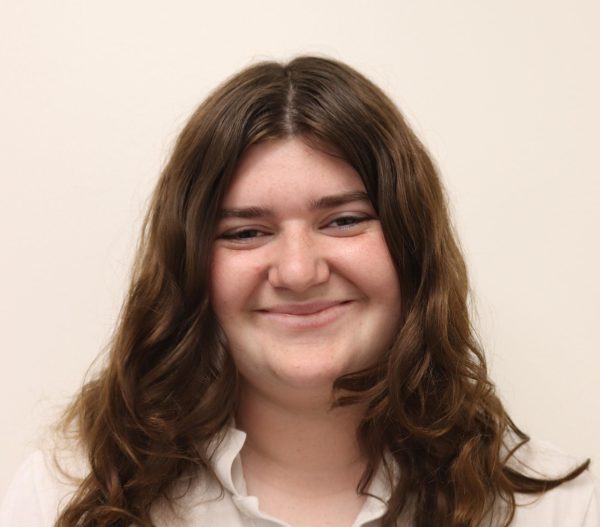 Ella B., Editor, Social Media Manager
Ella is in her fifth year writing for Spyglass, her second year as an editor, and her third year managing Spyglass' social media. When she is not writing...